While the bright and optimistic days of summer still feel a little out of reach, Yu Mei has managed to beam them straight towards us with the launch of its Spring/Summer 2021/22 collection, Under The Same Sun.
In embracing saturated hues of blue and yellow, as well as elegant tones like rich cocoa and khaki, the luxury leather goods label speaks to an elemental yet uplifting palette that is perfectly timed to see us into the new season. Signature shapes return, refreshed, such as the compact Suki Clutch and the generous Braidy Bag. The popular Georgie Bag has been reduced to a resolutely minimal form, more refined than ever.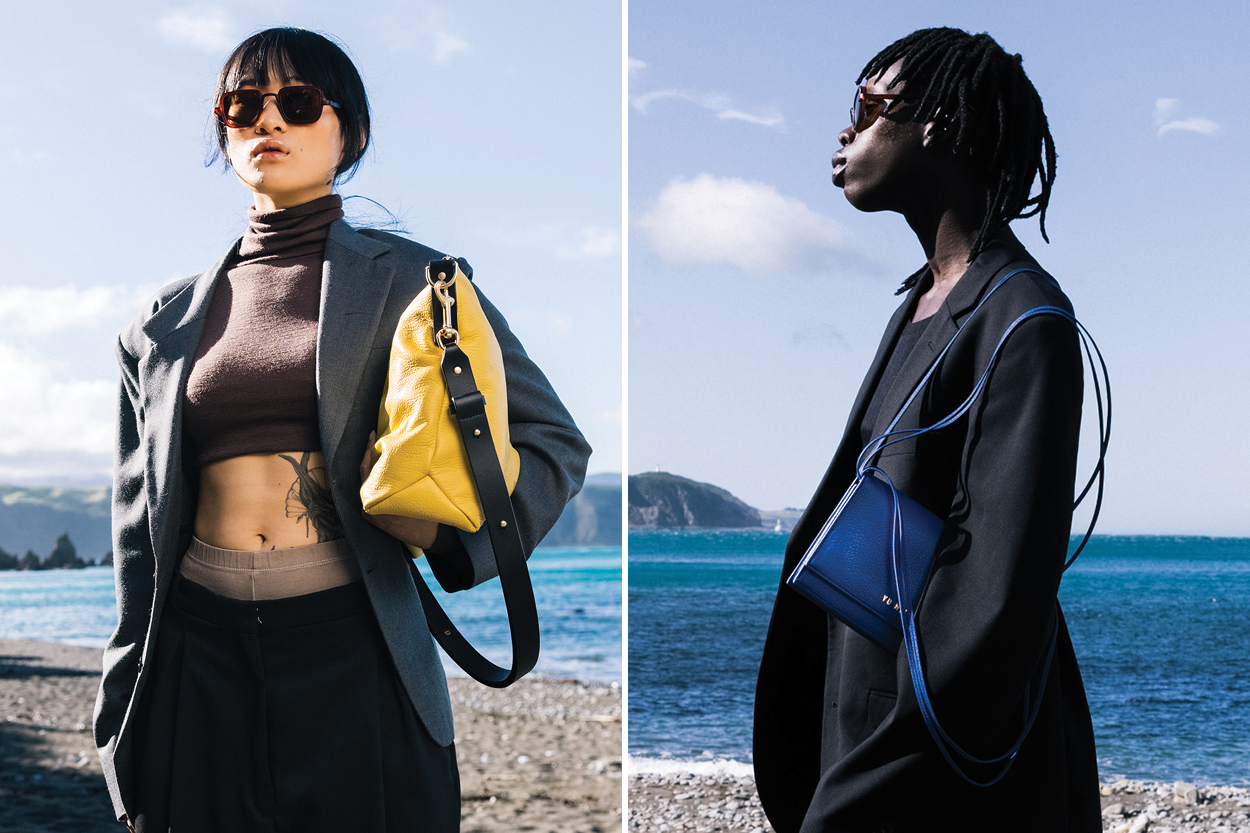 For the launch of Under The Same Sun, Yu Mei presented a live-streamed digital runway presentation via its website homepage. Utilising new live-streaming technology (the first of the industry's kind), the show was instantly shoppable with links embedded into each frame. Viewers could not only see each bag clearly and up-close, but could also purchase the product as it walked the runway in real-time.
With the alert level restrictions applying country-wide, plans of filming the presentation on the Desert Road were nimbly switched for a production on Wellington's windswept Breaker Bay. Filmed by a team from creative agency Wrestler, the 10 models were styled and directed virtually from Auckland by Sebastian Hunt in a wardrobe of exclusively secondhand clothing — an approach that is in keeping with Yu Mei's practice of regenerative materials, such as the deer Nappa leather used in its bags that is a byproduct of the venison industry.
Coinciding with its ingenious shoppable runway, Yu Mei is now available direct-to-consumer for Australian customers, giving our Antipodean neighbours the chance to easily access its accessories. And, in another hugely exciting milestone for the brand, its new global partnership with e-commerce behemoth Farfetch has launched, bringing Yu Mei's ranges to 3-million active users.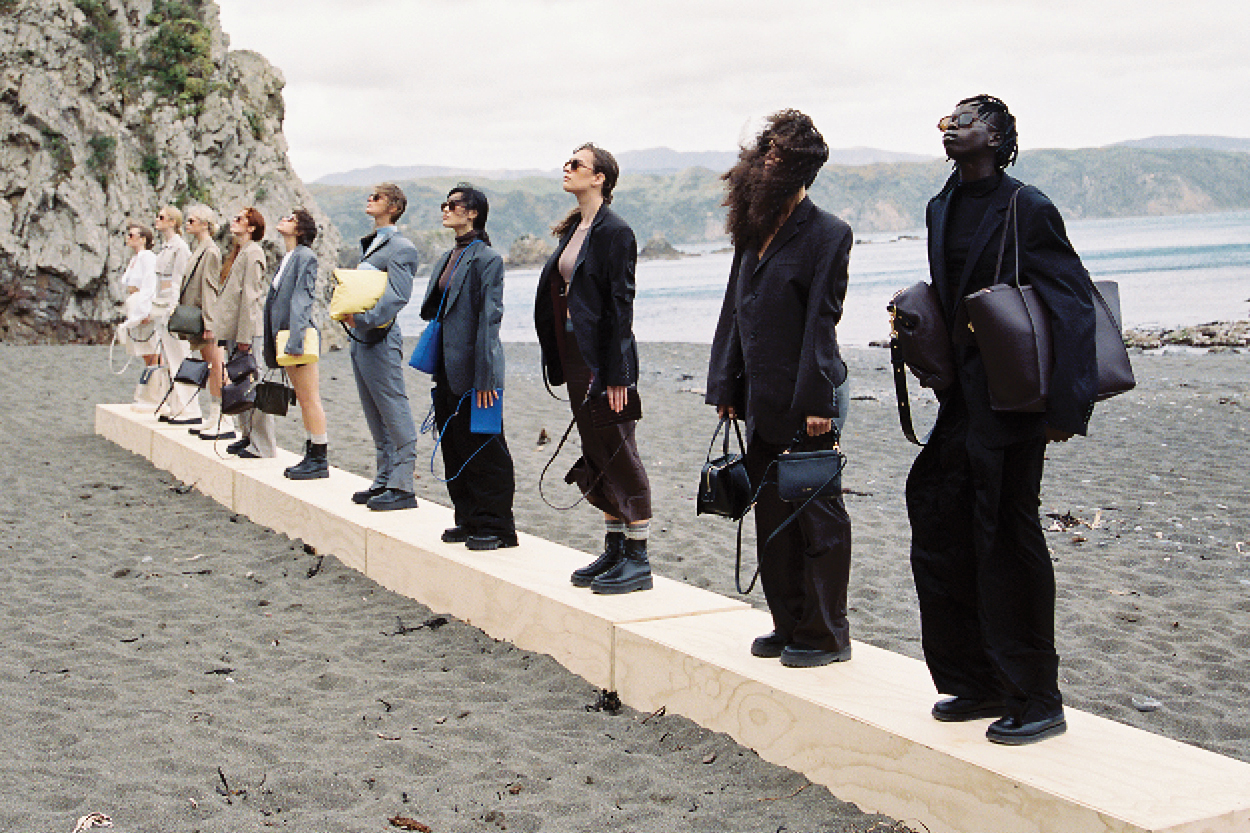 With its timeless and versatile ethos of practical, understated luxury, Yu Mei clearly has no shortage of international appeal. And, on home turf, its latest collection is getting us ready for what we very much hope will be a carefree summer season ahead.
To celebrate Yu Mei's exciting new launches, we are delighted to have an incredible collection of bags and accessories to give away, worth a total of $4069.
It encompasses Yu Mei's Art of Packing range — a collection of small leather goods comprising the Bolton Laptop Folder ($590), the Adrian Envelope document holder ($275), The Matt Glasses Case ($196), the Emily Pouch ($360) and the Key Fob ($69), that all fit together perfectly within the brand's larger styles. Additionally, the winner will receive a Claudia Tote ($1495), a Suki Clutch ($619), and a Sebastian Wallet ($465). Colour choice dependent on availability.
This competition is now closed.