Deciding what to wear to the office in summer offers up a classic sartorial conundrum. The question of how to look professional when all you want to do is dress like an octogenarian on a cruise can be a tricky one to answer, and will often have you looking like a hot mess — literally.
In order to nail summertime office dressing, you first need to acknowledge the fact that the code of menswear (especially in the workplace) is changing. A more casual look is outstripping the traditional suit and tie, and menswear designers (the shrewd ones) are reflecting this shift in their creations.
Take Karl Clausen's new collection for Working Style. Using the slick tailoring and formal foundations on which the brand was built and reimagining them into a pieces anchored by an air of casual sophistication, Clausen is making it easier than ever for the modern man to curate a workable, everyday wardrobe — especially for when temperatures start to soar.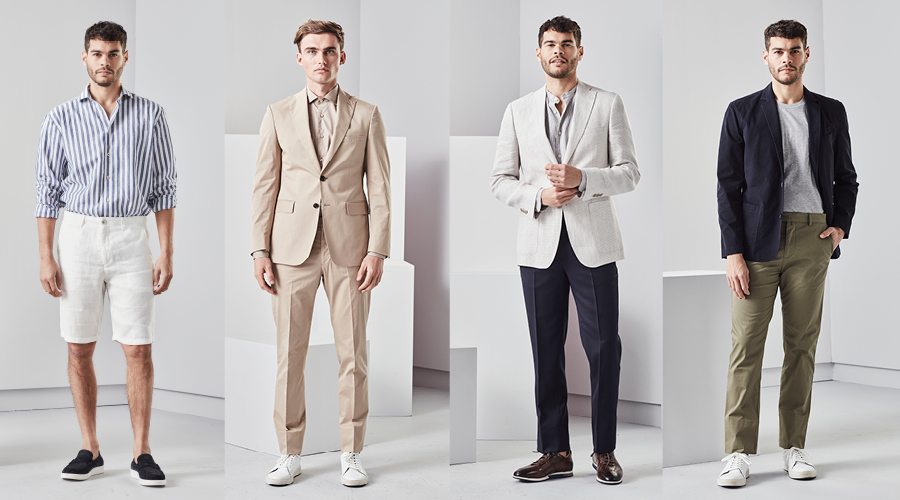 Here, relaxed silhouettes reign supreme and soft, unstructured shoulders remind us how harsh their antithesis can be.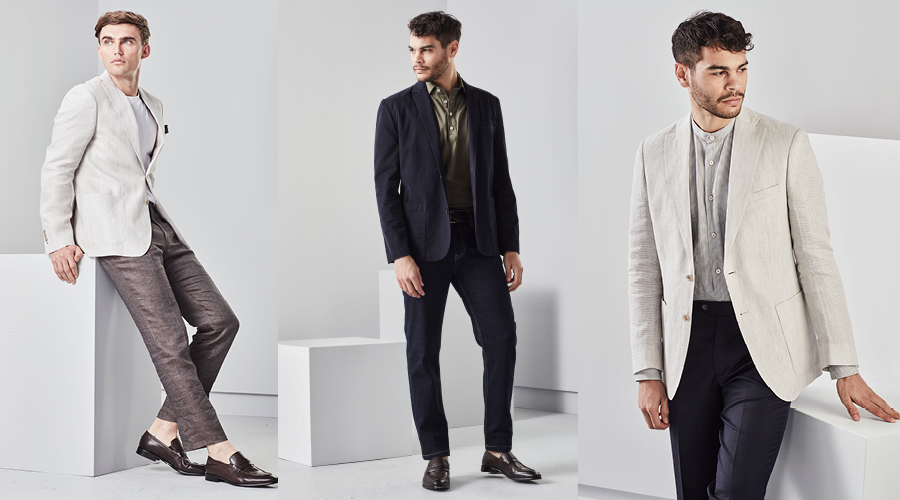 Sneakers and loafers are rendered office-appropriate by balancing laid-back design with elevated, suede and leather detailing. Belt loops have morphed into subtle, practical side straps, and breezy cotton and linen fabrics have usurped the structured wool blends that rule winter.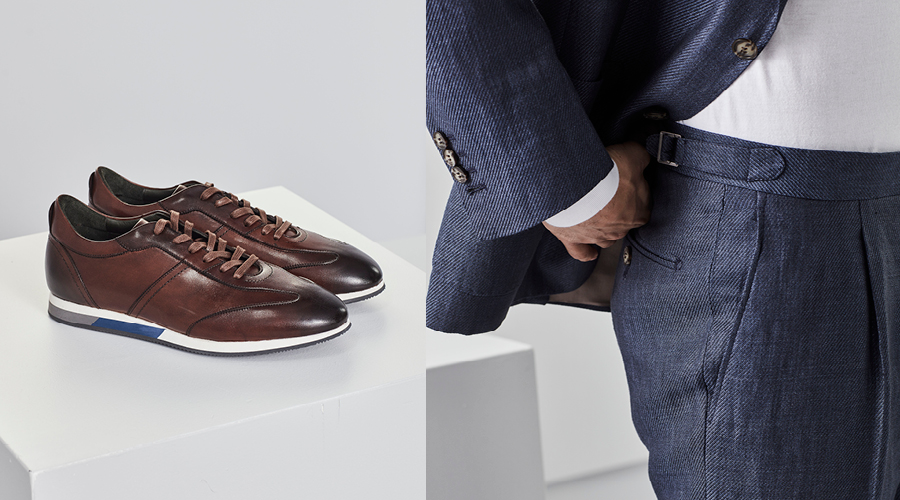 With a muted, evocative palette of Mediterranian blues, sage greens and various shades of tan and brown, lifted by lighter accents, this collection is offering a cool, calm and collected approach to the season.