Undoubtedly our most trusted of accessories, sunglasses will help you stay cool as the season changes. We recommend skipping fickle trends and finding frames that are the most flattering for you. From chicly proportioned cat-eyes to curvaceous aviators and shield-like shades, it's time to meet your match.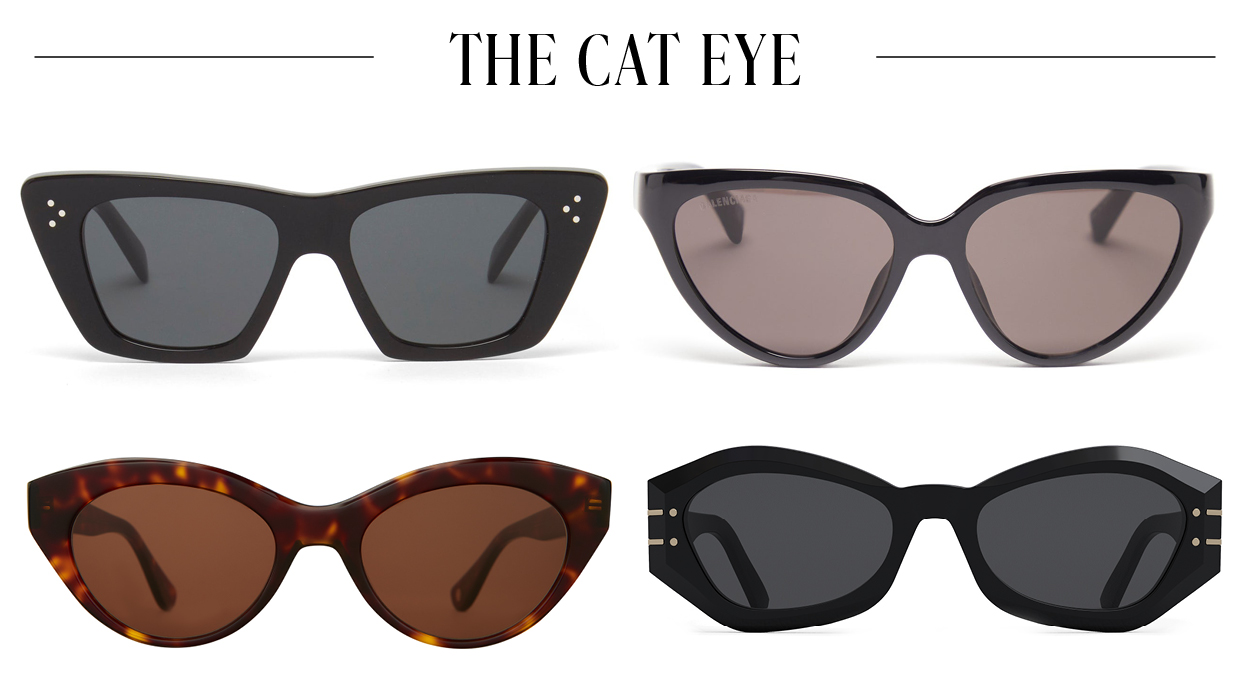 This vintage, angular shape has had many modern makeovers. An artful combination of curves and lines will find a balance on your features.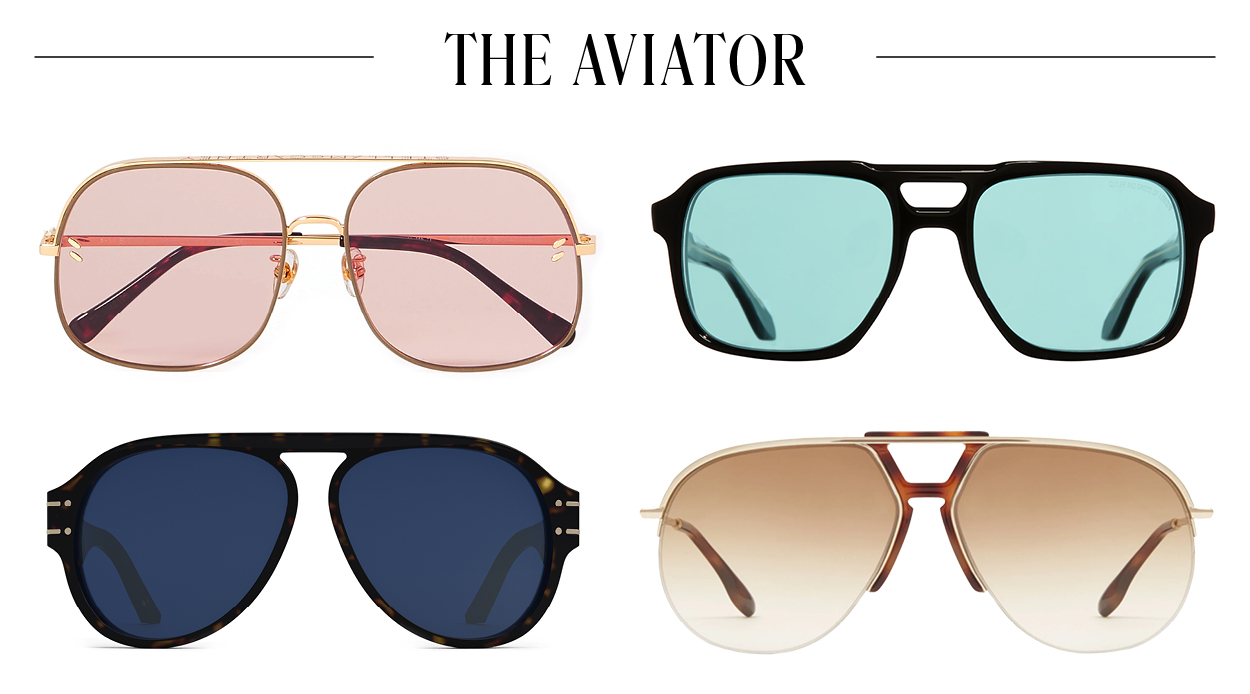 A classic style that can suit every face shape, the Aviator is a first-class design. Land the right look with contrasting frames and lenses.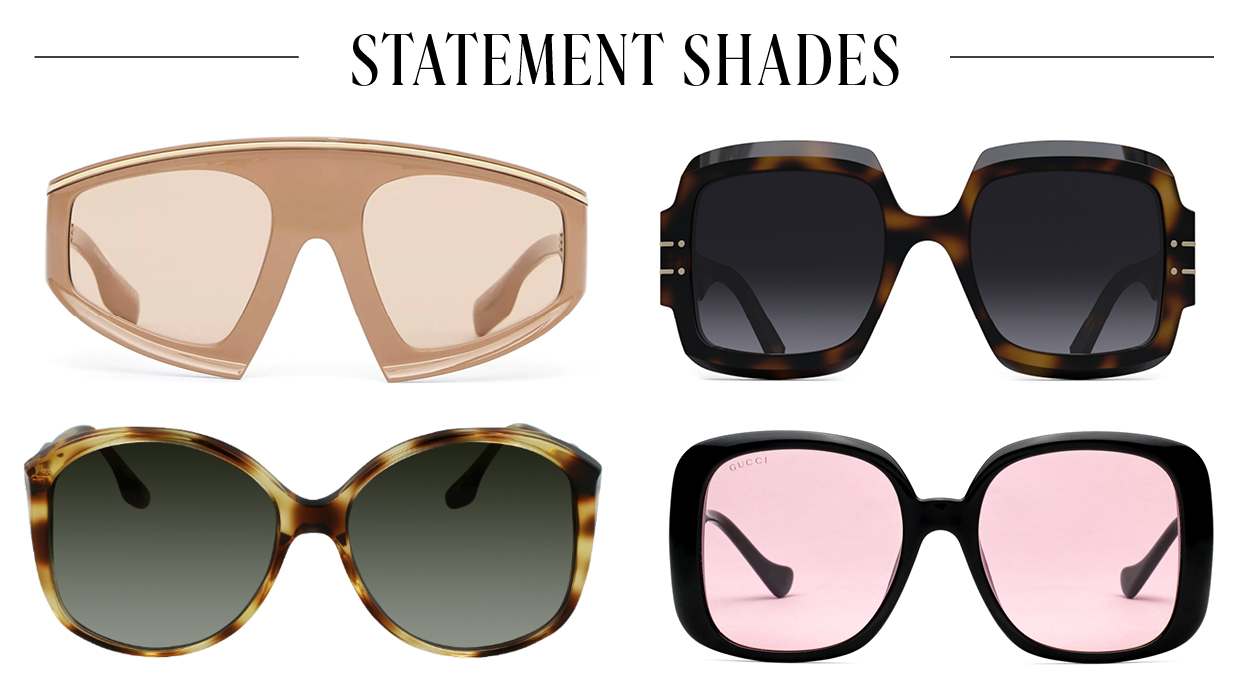 Epic optical proportions are stronger than ever this season. Mix things up with either colourful transparent lenses or dramatic shaded ones. And remember, big is always better.