Universally loved for its ageless designs, storied history and the cultural cache it carries, Rolex is a brand that is known by even those who claim to be complete watch novices. And over time, this brand has cultivated a reputation for being one of the safest, most sought-after high-end fashion investments you can make.
If you already own a Rolex, or keep a few watches on rotation and are thinking of purchasing another, we would like to take this opportunity to encourage you to step out of your classically simple comfort zone and embrace something a little more bold. Among its many styles, Rolex creates a variety of timepieces with eye-catching pops of colour — casting aside any notion that a watch should be rendered in neutral, versatile tones only. From the turquoise Day-Date 36 to the blush-faced Lady-Datejust, a colourful Rolex will inject a bit of fun into your accessory wardrobe and is integral to any well-curated collection. Here's why: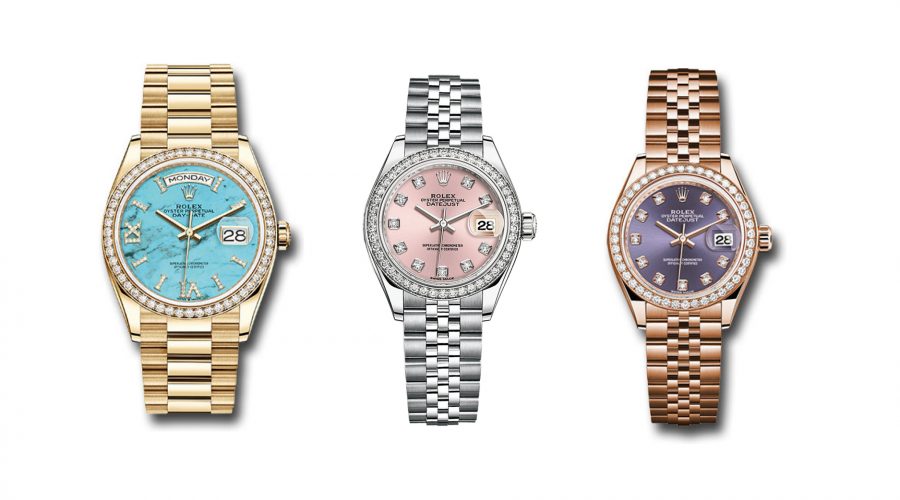 It will set you apart
If you're putting the time and money into securing a Rolex for yourself, there's a degree of exclusivity you're entitled to expect. After all, you don't want to show up somewhere, proudly sporting your new timepiece, only to discover that someone across the room is wearing the same one. (How embarrassing, am I right?) Mitigate the chances of this by choosing something less expected, like the Rolex Oyster Perpetual 36, with its block-colour dial rendered in tones like bright yellow, coral red or turquoise, or else, go for something like Rolex's Everose gold, Osyter Perpetual Lady-Datejust, complete with Aubergine dial and diamond-set bezel. The bolder the better, we say.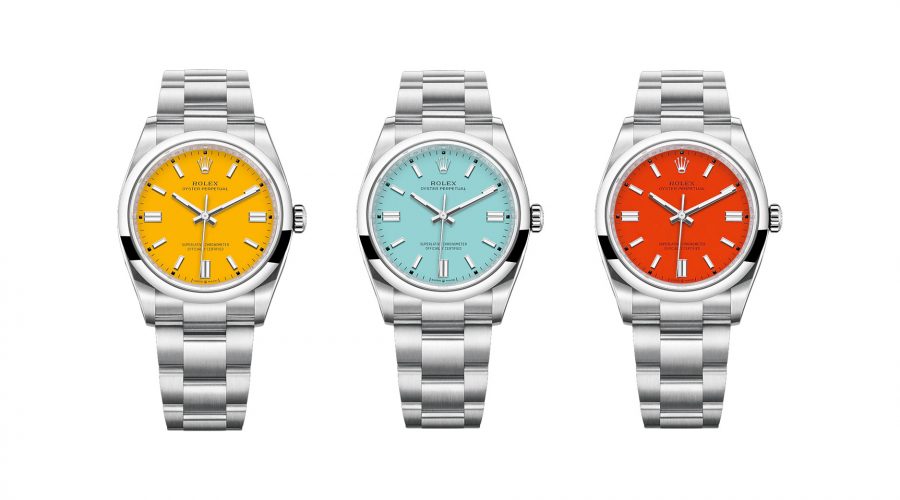 It will speak to your personality
Consider yourself a bit of a character? Like to wear a few different hats? If you relish in the chance to be a little eccentric, might we suggest a style like the diamond-paved, Rolex Day-Date 36 with a dial that features 10, baguette-cut, rainbow-coloured sapphires — meaning you never have to commit to one single tone. On the opposite end of the spectrum, if you're something of a purist and tend to shy away from risk, a style like Rolex's Cellini Date watch with its simple, dark blue dial and sleek leather strap, or the Rolex Datejust 31 with its olive green, diamond-set dial, will inject just enough colour to complement rather than outshine your personality.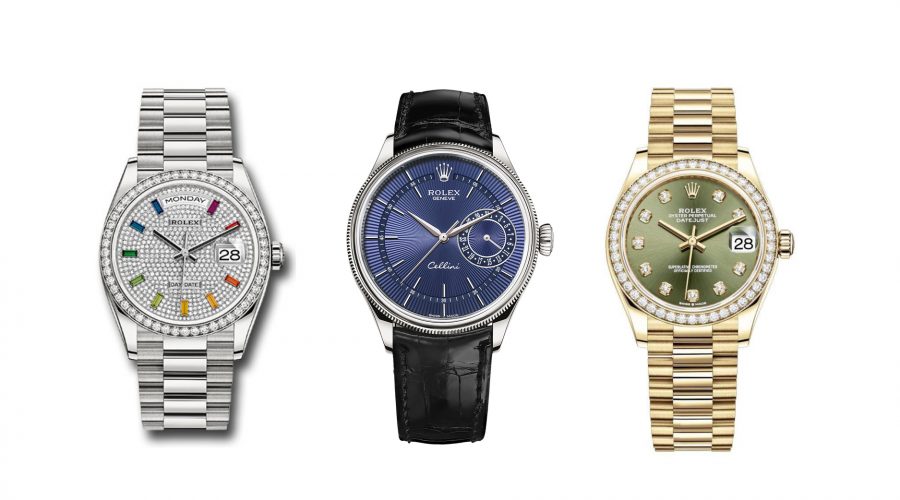 It will imbue confidence
In the same way that wearing a stand-out outfit can give you a certain je ne sais quoi when entering a room, so too can an attention-grabbing watch. Particularly on days when you're not feeling naturally confident, a watch like Rolex's Oyster Perpetual Cosmograph Daytona with its bright green dial and 18ct yellow gold bezel will give you magnetic presence. That said, a similar effect can be garnered from the Oyster Perpetual Cosmograph Daytona in Everose gold with a chocolate-brown and black dial — albeit in a far more subtle way.