Let's hold onto memories of blue skies and relaxed summer vibes more than a moment longer with the haute hippie LV Escale collection from Louis Vuitton, elevating tie-dye to new levels of luxury.
Utilising the ancient Japanese fabric dyeing method of Shibori, which dates as far back as 238BC, the French label has applied the tricky technique to pastel washes across their accessories and ready-to-wear collections, just in time for a Northern Hemisphere summer. Baby pinks seep into sunrise yellows, reds intermingle with pinks while deep blues, swirl with turquoise and white for a fashion thirst-quenching cocktail of Cali-cool.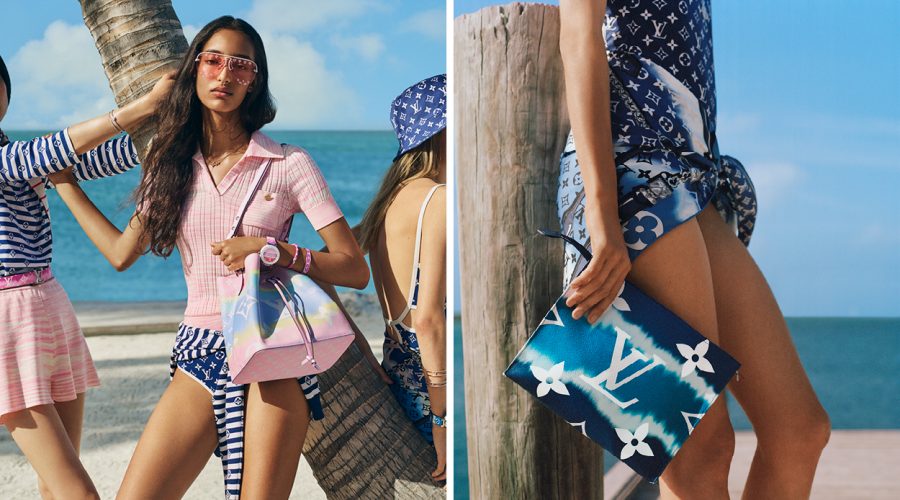 Surfer-chick vibes across scarves, bucket hats, sandals and swimsuits hang ten alongside the statement LV mongram, while the trusty Keepall, Speedy, Néo Noé and Neverfull are transformed into Blue Crush-worthy beach bags.
It's time to let some sun shine into your life.
The Louis Vuitton online store is currently open. Deliveries will resume once restrictions are lifted.