Renowned New-York-based fashion brand Tibi has built its reputation on creating elevated, timeless pieces that give daily looks a sophisticated edge. So it makes sense that Muse Boutique has long been our local source, encapsulating the same aesthetic ethos as the brand. As the exclusive stockists of Tibi in New Zealand, Muse has made access to pieces from this globally-coveted label easier than ever for its customers and here, have given us access to the brand's iconic Founder Amy Smilovic, with whom we talk about the state of the industry, her creative vision and the fundamentals of fashion.
Could you please share the intention and vision behind Tibi and how it came to be the force for fashion that it is today? The vision is to remain a creatively-led company that makes designs that have a big impact on people's lives. Just two years ago, I would never have thought about clothing in that respect. But what we've learned over the last two years is that by having a razor thin focus on creating what we love, having an intellectual understanding of why it is we love something, and sharing that knowledge with our customers has been tremendously rewarding.
What driving values are behind the clothes? We understand who we are. We are curious individuals, pushing ourselves to discover what is new and exciting, but with tremendous respect for the past and heritage. I'm committed to hiring creative individuals who are respectful of the principals of design but always wanting to push and understand how we can do more and be more in our clothes.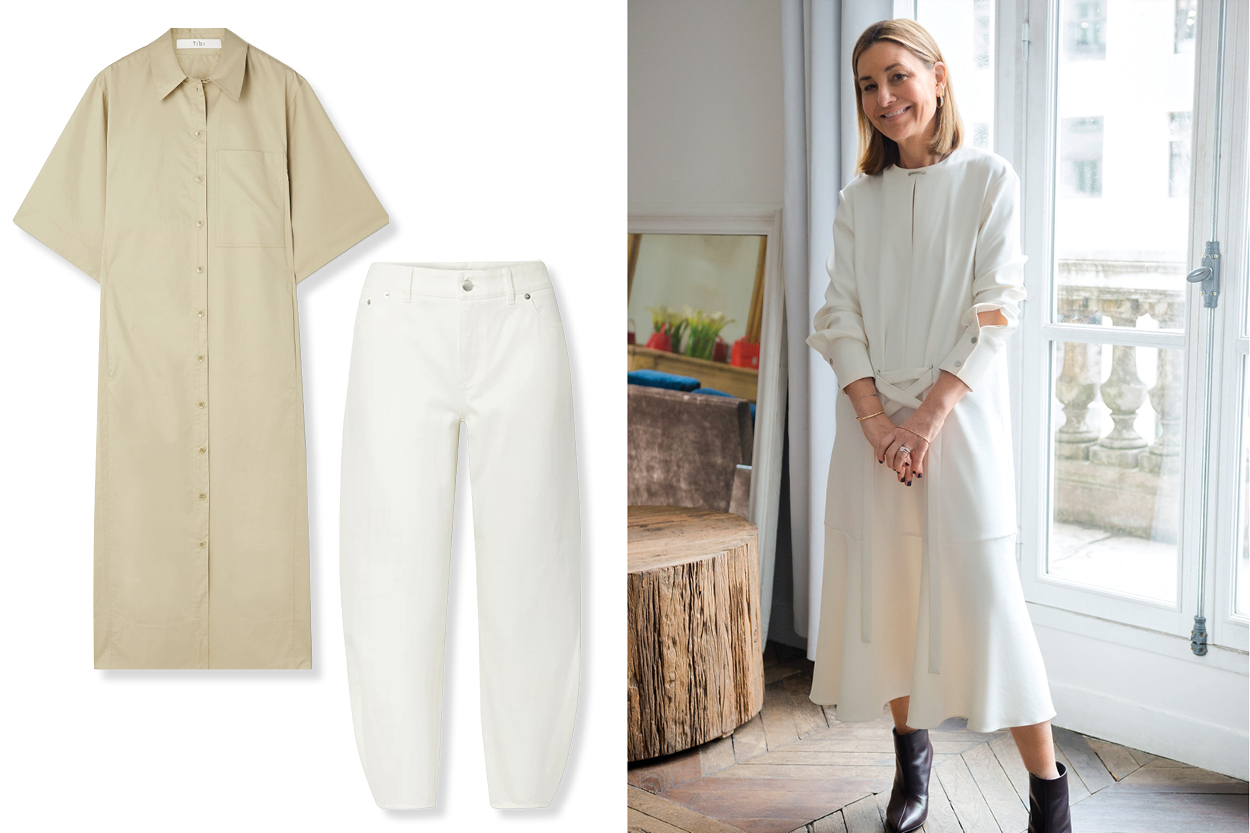 How has the industry shifted in the 25 years since Tibi began? I would describe the industry as constantly shifting, but not evolving. There is a difference. Fashion today is very polarized with fast fashion occupying a larger and larger space in people's wardrobes, regardless of any sustainability trends out there. You have much smaller companies trying to create and sustain a business with very limited means for production. I think the saving grace right now, for fashion, is that social media is there to give the independent designer a voice. We didn't have that when I started out 25 years ago. We were only beholden to Vogue or Elle. It is very freeing right now to be able to be unrestricted with what you put out there and how you speak directly to customers.
What's your take on fashion's current sustainability problem? Too much product, just simply too much. I absolutely believe in recycled fabrics, etc. But unless people make less, none of the other work is going to really do much. We need to make less.
What influences have you looked to in your creative process? How has that evolved from your first collection? I'm heavily influenced by my team around me. We are all curious, about art, books, movies and music. The jumping off point for a collection can come from anywhere and that is very exciting both for me and the creative individuals in our office.
Do you have a personal favourite piece in this latest collection? The Fall 2022 Murray Jean, it has giant wide leg. It feels very new to me, I know when I wear it I won't be able to feel any other way than simply interesting and clever. And that will be a great feeling.
What challenges have you faced as a designer in recent years? And have been some of the better moments? The best moments have been just creating what we love. Saying that, and meaning it. We had said it in the past, and we hoped one day it would be true. Now that we sell exclusively to only smaller, more luxury specialty stores and stores that really believe in the brand and trust us – all the handcuffs are off. We only create what we love — and it's changed completely how I feel about fashion and my own company.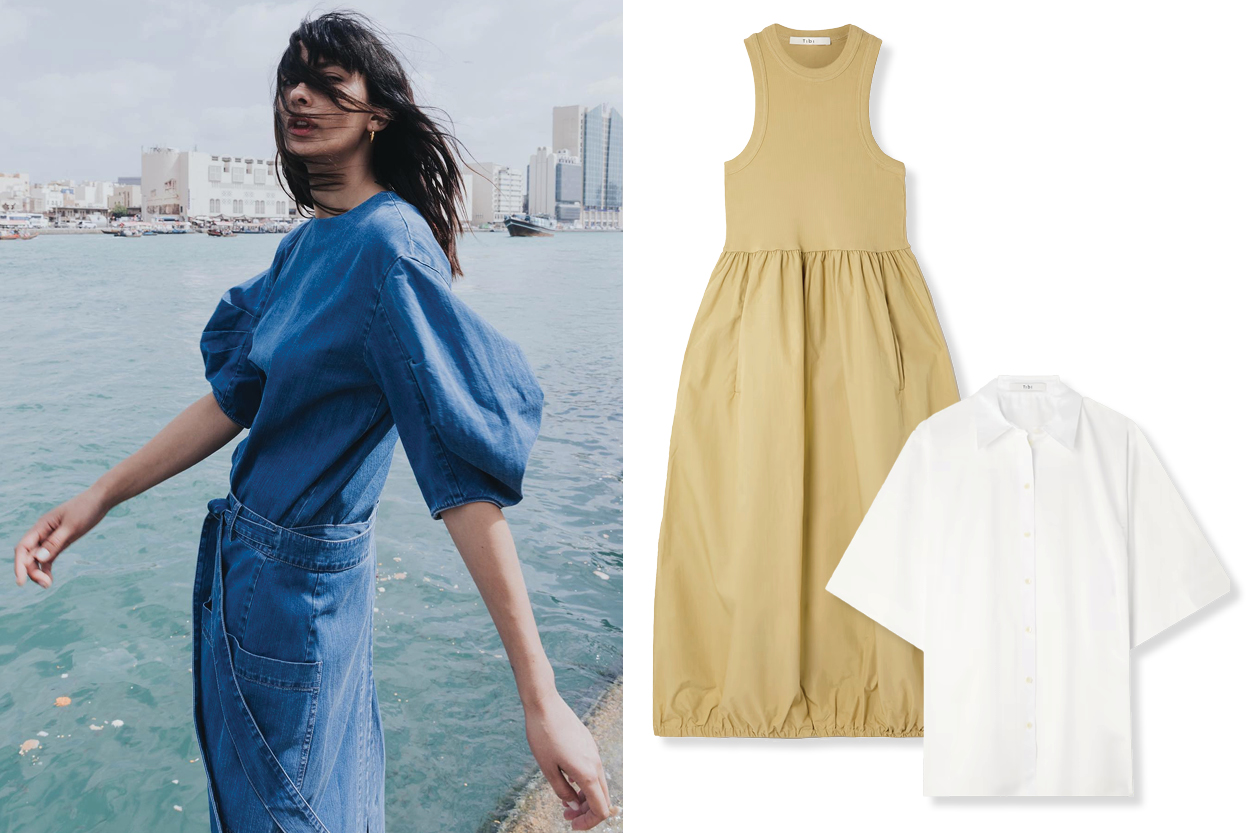 Being based in New York, how do you go about creating clothes that transcend seasonal shifts and international borders? (Clothes that New Zealanders clearly love.) I create for a mindset not geography. The people who love us in New Zealand look like those in Dubai, Vancouver and New York. We share a mindset of being highly creative but grounded; pragmatic but curious about what is next and wanting our style to reflect that. It doesn't matter where you are in the world – that's what we all want.
As a core part of Tibi's collection is Fundamentals — what are three fashion fundamentals you think everyone should have in their wardrobe? It's not actual "styles" that I can say everyone should have in their wardrobe – it's more about the concepts. You should have something loose and easy, something in a few fabrics that will go back with everything in your closet, and pieces that have interesting details that are pushed but don't overtake a look. Like a strong shoulder or an exaggerated dropped shoulders. People tend to get way too basic with their basics. Our Fundamentals are great because they function like a basic while making you feel anything but that. They're the items you might pair with the newest craziest designer pieces — because when you wear them together you feel like yourself. Or they're the items that literally make every look function. They are the hardest working pieces in your wardrobe.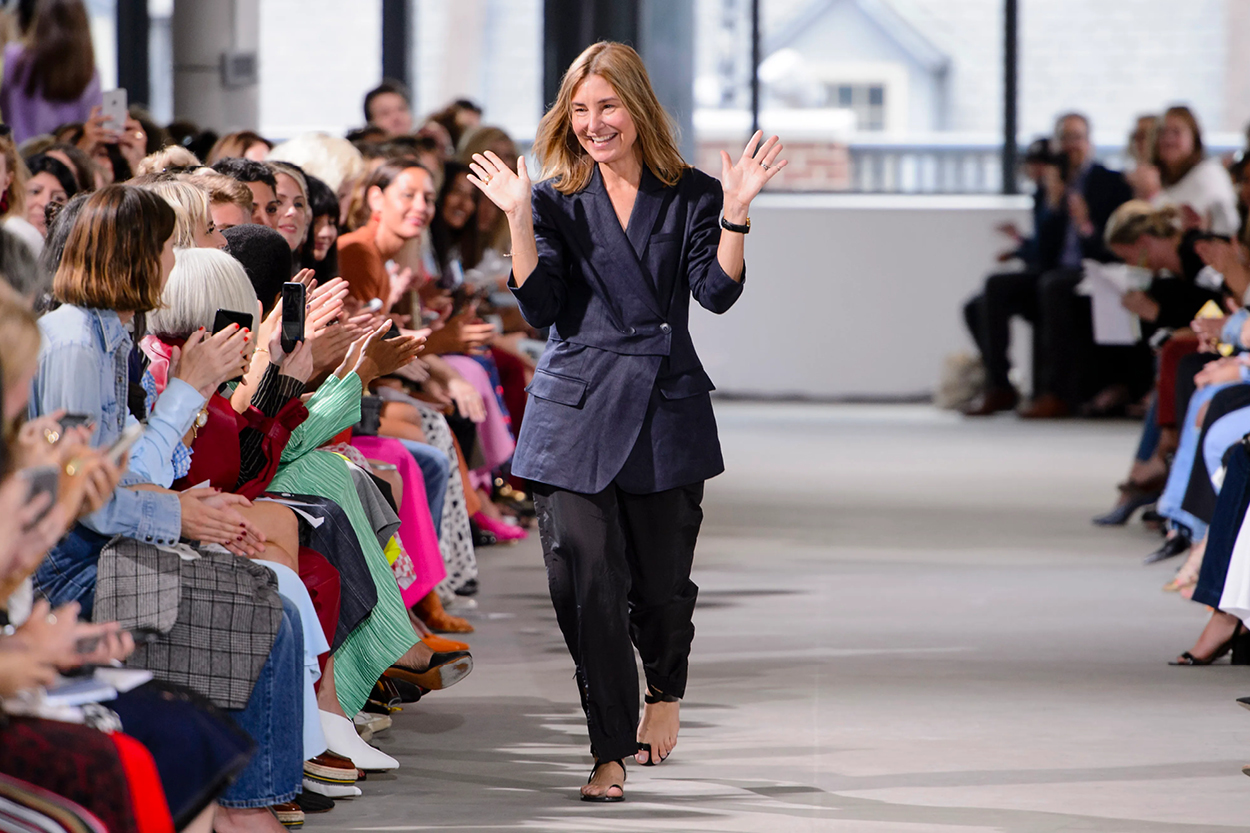 What tips do you have for people looking to curate and express their own style? To do this, you have to understand who you are first. Come up with adjectives to describe your style, nearly everything you buy should hit these adjectives. The exceptions? Those extreme emotional pieces, but make those purchases few and far between. The pieces that you live in should tell the story of who you are.
What is your hope for the future of fashion? I hope we can take another collective deep breath and slow down.