We should all know by now the devastating effects of the fashion industry on not only the environment but on the lives of the people who work tirelessly behind the seams, so to speak.
But as issues around ethical fashion have grown, so too has a collective realisation among brands that in order to remain relevant, and to continue to benefit from the increasingly liquid millennial market, certain expectations of transparency need to be met. Brands are increasingly opening up their businesses and showing their supply chains, production practices and wage policies, realising that doing so will help them sustain their success in the long term. It seems that simply playing into trends is not enough anymore.
In a bid to keep fashion accountable, Tearfund — a New Zealand Christian aid and development organisation — has teamed up with Baptist World Aid Australia to release its annual Ethical Fashion report. The culmination of 10 months of research, the report gives 130 apparel companies (and the 480 brands that come under them) rankings from A to F, based on five, key factors: Policies, traceability and transparency, monitoring and supplier relationships, worker empowerment and environmental management.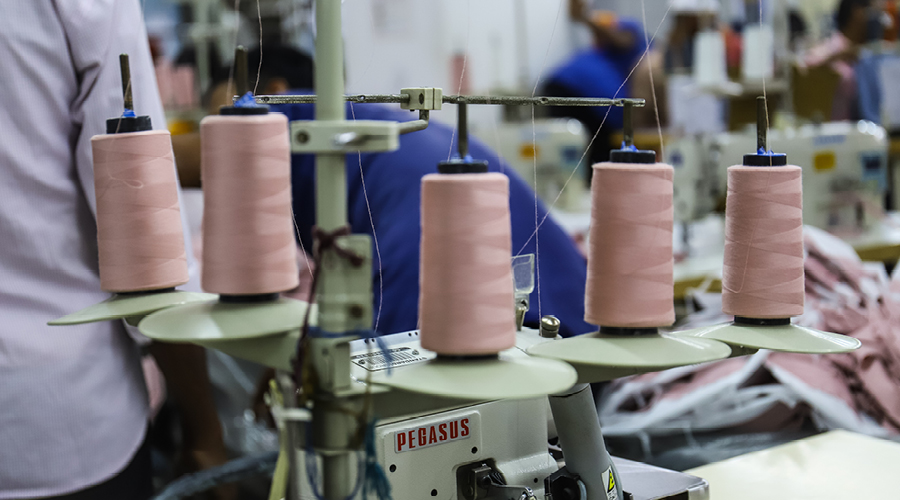 So how did the 29 New Zealand companies included in this year's report stack up? CEO of Tearfund, Ian McInnes explained how "all participating New Zealand companies, except one, have held or improved their grade in the past 12 months," which is not a bad start. Here are the stats:

7 New Zealand companies were graded in the A range. Including Nature Baby, Kathmandu, Kowtow, AS Colour and Icebreaker. This number is up from the 5 who achieved that ranking last year.
The average grade for New Zealand companies included in the report was a C+, which is unfortunately down from the B- of last year. That said, there were eleven new companies added to the study in 2019.
Of the New Zealand companies in the higher end of the market, Karen Walker takes the top spot with a B ranking.
Environmental management was added as a new criterion this year, where companies' impacts on climate, chemical management, water usage, use of sustainable fibres, provision of take-back and repair services and whether they had completed environmental impact assessments internally were assessed. Freeset, Icebreaker, Kowtow, Liminal and Nature Baby all scored highly in this area.
Companies that have improved their grades from last year include Ruby, AS Colour, and Kowtow.
A clear area of improvement for New Zealand companies still remains around the issue of living wages. Only 5% of companies could show that they were paying a living wage to all workers at the final stages of production and under half of the New Zealand companies assessed could show that they had a living wage methodology — showing that the company recognises what a living wage actually is.
While it isn't an entirely bad result for New Zealand fashion, there is still work to be done. As Tearfund's Education and Advocacy Manager Claire Hart said, "the fashion industry is moving in a particular direction and that is towards ethical practices, transparency and care for the planet… public demand for transparency and supply chains free of exploitation is only growing." Access the full report here.
Note, there were 12 non-responsive companies included in the study. This simply means that they chose not to actively participate in the study. Assessment of those companies was based purely on publicly-available information.