While beautiful, coloured gemstones always catch our eye, one ring in particular has us entirely entranced. This 8.63ct cushion cut lagoon tourmaline ring from Sutcliffe Jewellery is so heavenly it comes with two shining halos — made up of sapphires and an 18ct white gold diamond pavé, which reflect the ring's own brilliance for what seems to be an infinity.
The dress ring was entirely handmade, and is a completely new design for Sutcliffe Jewellery. It captures the essence of the lagoon tourmaline. Only seen in the evocative tones of blue and green, with strikingly intense light-to-dark saturated colours, this gemstone is having a spellbinding 'moment' in time.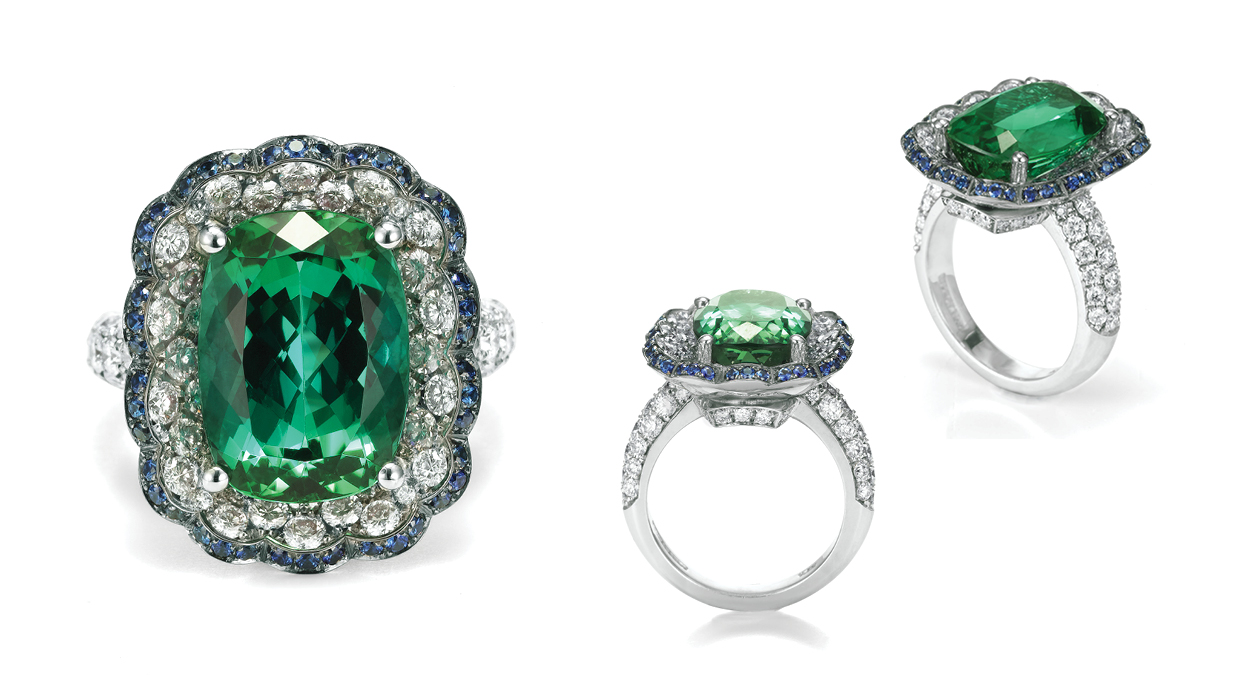 The clever halo design gives a sense of depth to the diamonds as they appear to curve inwards and bow to the tourmaline. Meanwhile, a black rhodium plating is applied to the sapphire halo to further define a hypnotic scalloped edge.
The Sutcliffe philosophy is simple: Great stones need great rings. As a second generation craftsman who once cut his teeth (and some extraordinary diamonds) in London's prestigious Hatton Garden district, Brent Sutcliffe is one of the country's most skilled craftspeople in the realm of fine jewellery. He creates showstopping bespoke rings with such meticulous attention to detail, to look upon them is to discover a whole new world of possibilities.
Sutcliffe Jewellery
203 Parnell Road
Parnell, Auckland