As we speak, catwalks overseas are being stormed by a line-up of lithe male models, swathed in the latest looks from designers like Prada, Zegna, Saint Laurent and Givenchy. The menswear shows regularly serve up some of the most intriguing fashion moments of the season, and considering the trend that's seeing more and more women adopting looks that err on androgeny (oversize blazers, baggy jeans, boyfriend fits), and even wearing menswear themselves (Gigi Hadid just wore a Louis Vuitton menswear look to the CFDA awards), menswear is a viable trawling ground for fashion-savvy women. That said, we thought we'd bring you a few of our favourite looks from the Spring 2020 runways (so far) in a bid to inspire you for the upcoming season.
70s LA disco cowboy – Saint Laurent
Because of course Anthony Vaccarello would combine these seemingly unlikely tropes into one cohesive (and surprisingly compelling) collection. Throw in a touch of Moroccan drapery and flecks of gold and Saint Laurent's latest offering is calling for an effortlessly cool approach to Spring.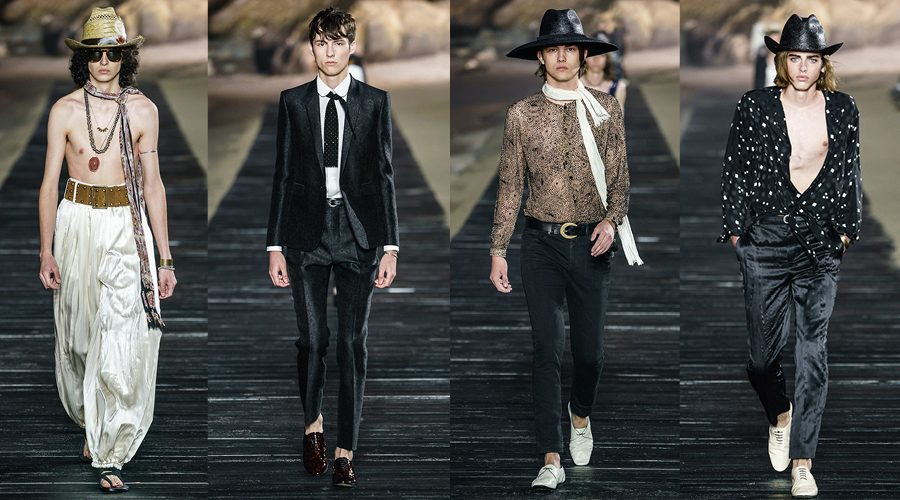 Mountaineering but make it business – Z Zegna
Technical fabrics meet dapper blazers in the businessman-goes-wild looks that make up this collection. Practical trousers paired with perfect tailoring and finished with the kind of sandals that used to be the exclusive territory of dads on fishing trips (don't worry, they're very cool now), Z Zegna's Spring collection is putting a sophisticated sartorial spin on outdoor pursuits.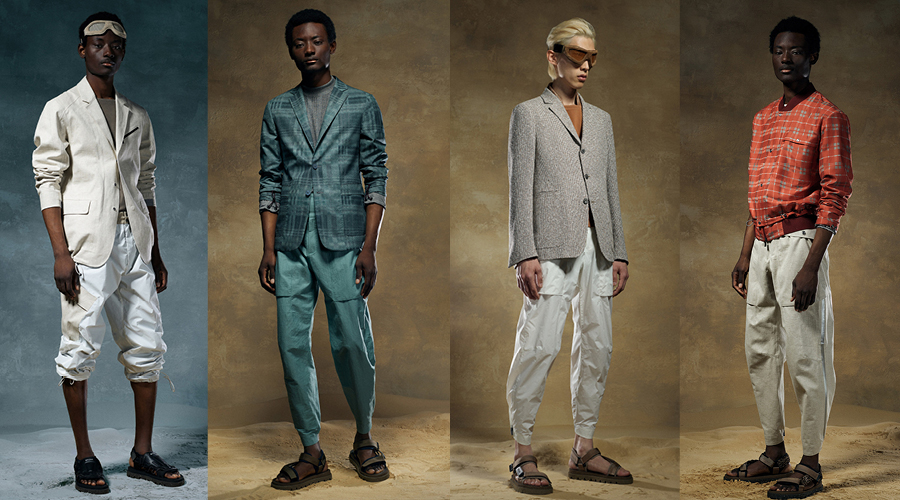 White-collar workwear – Joseph
In Joseph's sleek, signature style, suiting in simple, soft tones is made baggy without losing any of its sophisticated edge. A palette of rust orange, dove grey, beige and vanilla renders the collection perfect for springtime office-wear which calls into question the traditionally-accepted codes of dressing for the 9-to-5 and heralds a move away from stiff collars and stuffy neckties.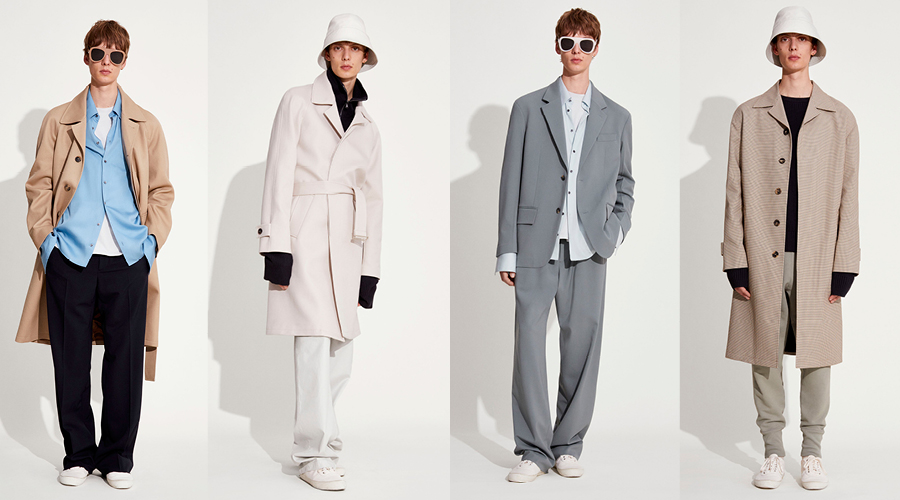 High-tech trek – Prada
Where the high road meets the mean streets is where you'll find Prada's Spring 2020 collection, residing in the sweet spot between luxury and streetwear — which more often than not results in a kind of haute hiker look. Here, utility details meet soft, fashion-forward shapes and technical textiles to render the wearer prepared for anything.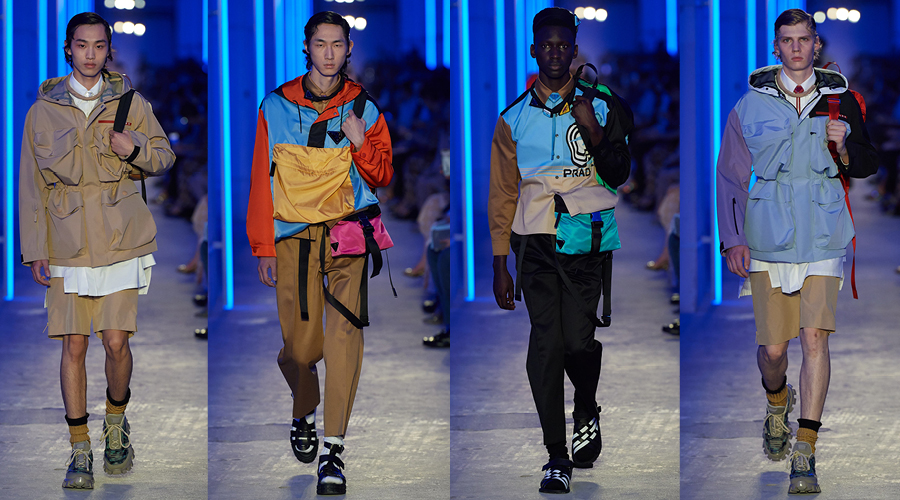 A new approach to pattern – Salvatore Ferragamo
A deep palette dictated the tone on the Salvatore Ferragamo runway, where plum, khaki, rosy and tan leather pants met shapes that seemed to place laid-back wearability at the forefront. Discarding the idea of florals for spring, the prevailing pattern was instead a nod to the classics and held a vintage presence that spoke to our growing penchant for the loose, patterned shirts of the 70s.
Tactile take – Givenchy
Iridescent touches, futuristic silhouettes and textiles we wanted to reach out and touch, Givenchy's menswear collection was a glorious display of intriguing fabrics and a fun exploration of colour and pattern. Of course it still carried the signature Givenchy 'cool' in its precise tailoring, and brought forth a number of looks that were made timeless by the unique way they combined idiosyncratic, streetwear-esque details with classic, crowd-favourite shapes.