There is a kind of delightful nostalgia attached to the silk scarf. Wrap it around your head with a pair of cat-eye sunglasses and some red lipstick and you're channelling screen sirens from the golden era of Hollywood. Or tie it around your neck and look as though you've come straight from La Rive Gauche.
Recently, the silk scarf has been experiencing something of a resurgence. No longer reserved for elegant, conservative grandmothers, the scarf is being used in outfits we wouldn't have previously expected, styled in ways that add dimension and intrigue to an outfit. Here are four of our favourite.
1.The new wave bandana
You probably dabbled in the bandana at some point in the 00s. Despite it being a favourite back then, it would seem the style has returned — albeit in a slightly elevated way. Take a larger silk scarf and wrap it around your head so that it covers the top and ties at the back. If that's too nostalgic for you, simply tie the scarf under your chin for a more classic look.
2.The exaggerated pony bow
Ponytail accoutrements are having a serious moment, so it's hardly surprising that the scarf has been co-opted to the cause as well. Whether you sport short or long hair, an exaggerated scarf tied around a ponytail or bun will accentuate the sleekness of the style and make you feel undeniably chic.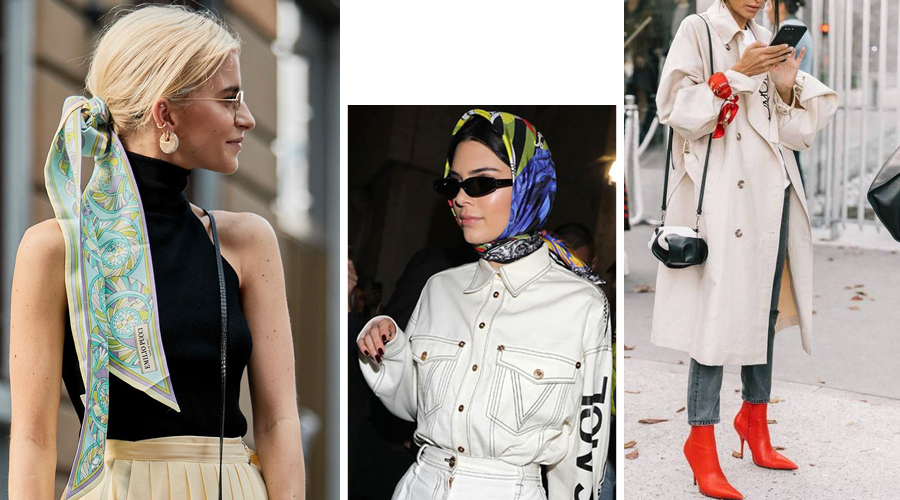 3.The wrist wrap
Give your bracelets a break and wrap a thin silk scarf around your wrist instead. An easy way to add a touch of colour to your outfit without committing to a full neck-scarf look, this option offers a happy middle ground.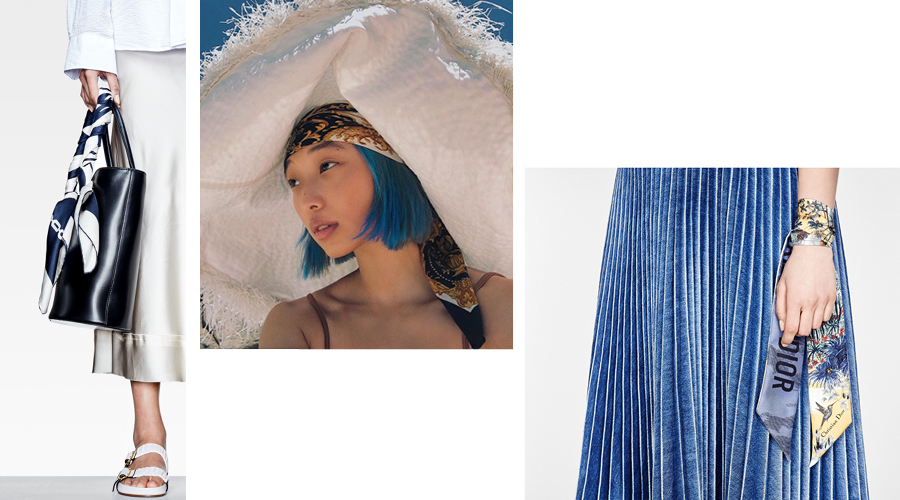 4.The bag accessory
Take your scarf off your head and wrap it around the handle of your favourite handbag to lend it new life. A great way to play with colours, use the tones of the scarf to bring our similar or complementary ones in the bag itself.