Land Rover has been intricately intertwined with Virgin Galactic since the two companies launched a partnership in 2014. It's a collaboration that, since its inception, has continued to grow from the duo's shared values around creating innovative design and encouraging adventurous spirit.
Looking to entrench this relationship further, Land Rover Special Vehicle Operations has recently launched a special edition Range Rover that will be made available only to Future Astronauts signed up to fly into space with Virgin Galactic. It represents the new frontier, if you will, one where the vast, unknowable nature of space, is edging ever nearer. Its myriad complexities slowly but surely bring us closer to the day when anyone will be able to travel beyond the Earth's atmosphere.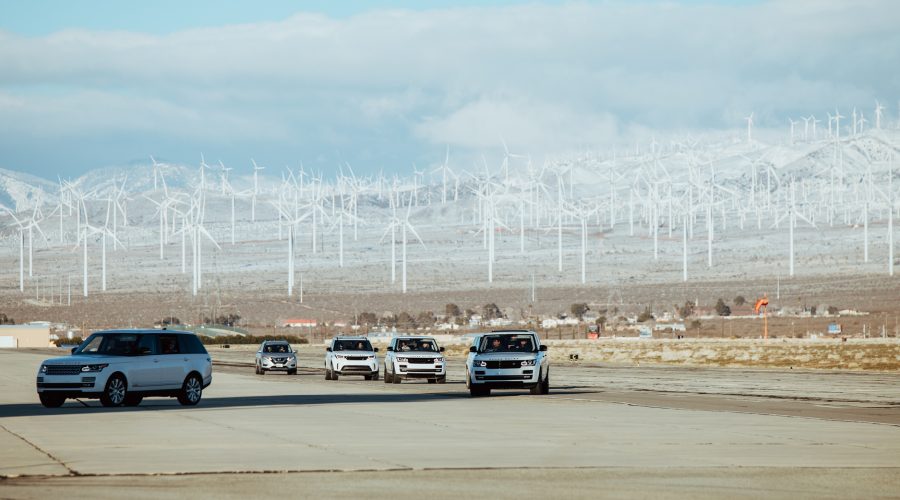 The exterior of the sleek, recognisable Range Rover has been rendered in a unique Zero Gravity Blue paint, employed to reflect the depth of the night sky and what lies beyond. The regular puddle lamp has been replaced with an outline of Virgin Galactic's SpaceShipTwo, and the tailgate and the sides of the car, fitted with special Astronaut Edition badging.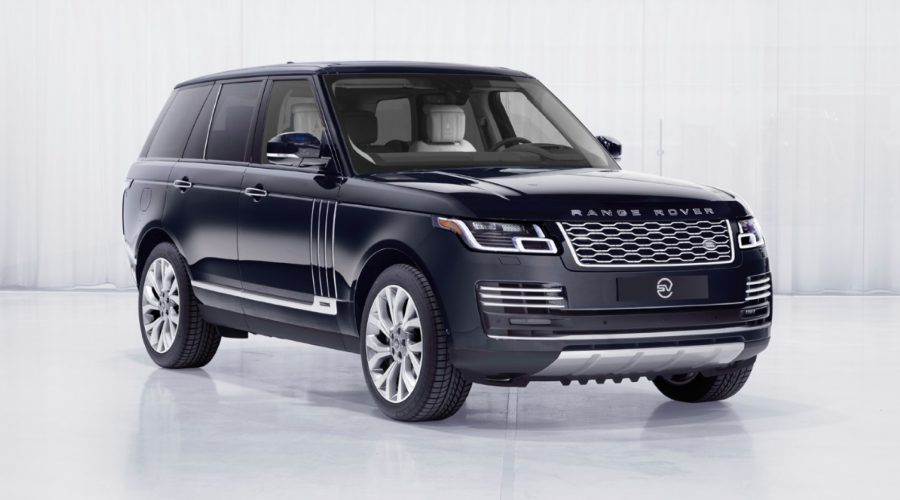 Inside, a raft of bespoke, custom detailing renders this vehicle unlike any other in the Range Rover fleet. Virgin Galactic's own Future Astronaut Community constellation pattern is engraved on the solid aluminium door handles, the headrests and above the glove box. While a 'DNA of Flight' graphic adorns the lid of the carbon fibre front console — a motif that is repeated on the leather armrests. Range Rover can also stitch the initials of the Future Astronaut who owns the car onto the headrests, for an extra personal touch.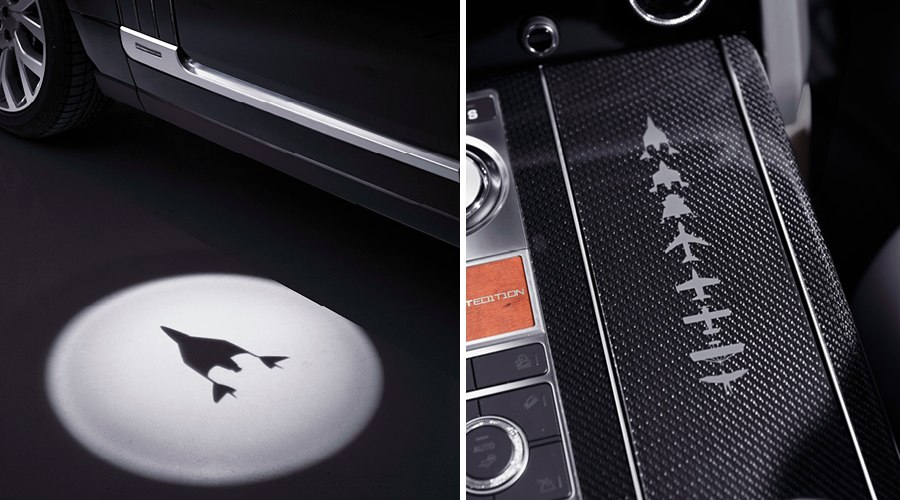 Perhaps the most arresting feature of this car, however is in its bespoke cup holders. Two discs have been formed from a piece of spaceship, specifically the front landing skid of the spaceship that flew on Virgin Spaceship Unity's first flight in December last year. One of the two discs is emblazoned with 'See you up there,' the words of Richard Branson, while the other carries details of the flight. Importantly, once one of Virgin Galactic's Future Astronauts has actually gone to space, the second disk will be swapped out with part of the skid from the flight they were on, and will be engraved with those flight details instead.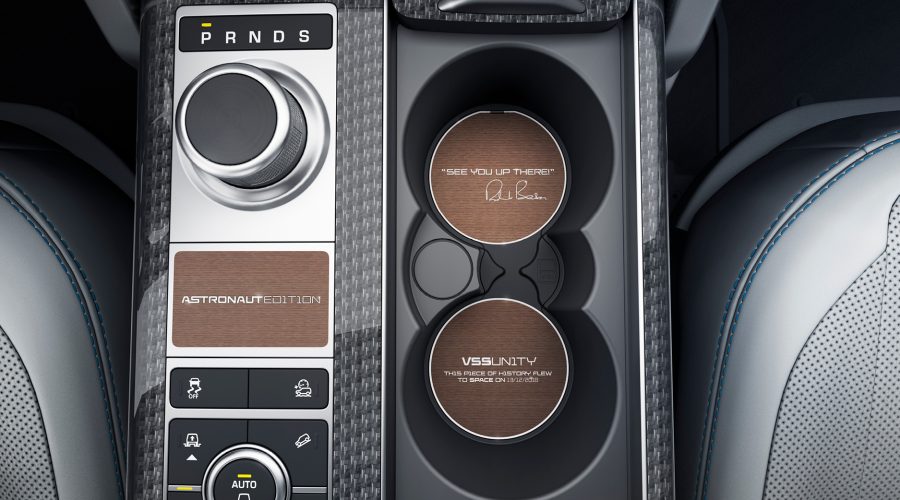 And if all of this wasn't enough, Range Rover is offering the Astronaut Edition with either Land Rover's plug-in, hybrid electric vehicle powertrain (as a commitment to sustainability) or with a high-performance 5.0-litre V8 supercharged petrol engine.
A car for the future, in more ways than one.