Florence Cools more than lives up to her name. After starting multi-brand fashion store DAMOY (widely-acknowledged as a preeminent destination for the fashion-savvy) in Antwerp a few years ago, she recently launched her own brand, La Collection, to much acclaim. Balancing sleek femininity with practical, wearable shapes, the label has been garnering something of a cult following for the way it imbues the everyday wardrobe with effortless luxury. Now stocked at Muse Boutique, we thought we'd ask Florence about the inspiration behind her lauded collection, and why women in New Zealand will fall in love with it as quickly as the rest of the world has.
Take me back to the beginning… What is your fashion background? I studied fashion technology and then afterwards, I opened my own multi-brand store in Antwerp, followed by a multibrand wholesale agency. But looking back, the fashion industry has always inspired me. When I was a child I would spend time sketching mannequins with my own designs and I always made clothes for my Barbie dolls.

What was your vision for La Collection when you started it? I wanted to create a timeless, high-quality label made up of elevated, staple pieces every woman should own.

What does La Collection stand for now? Pretty much that. All of our pieces are made from premium, luxurious fabrics — most of which have been created especially for La Collection. This way, our simple, refined silhouettes come out the best way possible and the pieces are ones you can keep in your closet forever!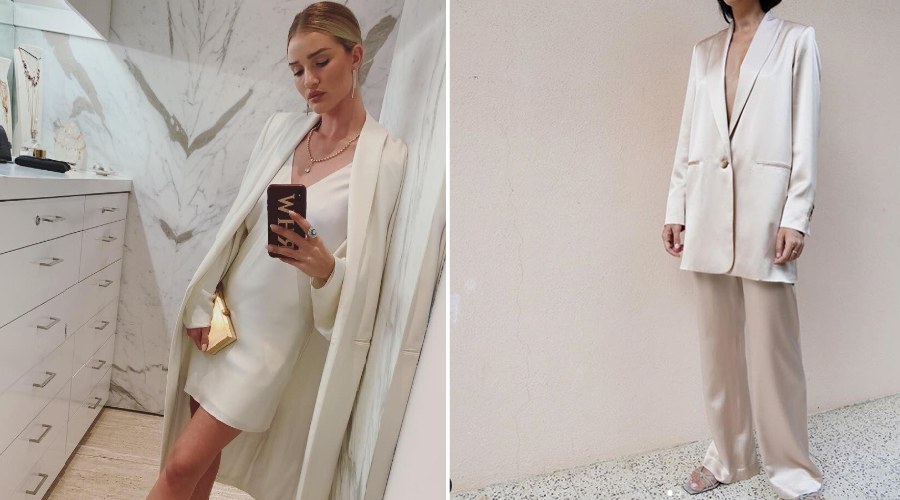 Who do you envisage as the LA Collection customer? It's very much a label for the powerful woman. Someone who is confident and expresses her feminity with a statement shoulder or a loose-fit dress. A woman who doesn't need to wear super tight or near-naked clothes to feel sexy. All of our pieces have a no-nonsense feel and that combo of straightforward femininity makes them work so well.

Who or what is most inspiring you at the moment? I get a lot of inspiration from Paris, the streets, the buildings, galleries and museums. But I also love to watch old movies and read vintage magazines, I get so inspired by the classic style icons.

Describe your personal style? I would call it very easy-chic, minimal, and feminine but strong.

Is there any advice or motto you live by when it comes to fashion and dressing? Less really is more! I love a naked neckline, one without too much jewellery. A motto I live by is to not to try too hard. Our La Collection pieces are so easy to combine which I think is what a lot of women want from their everyday wardrobes.

What are three, essential items every woman's wardrobe should have? A long black silk dress, a tailored suit and a long coat.
Why do you think New Zealand women will love La Collection? I think the fact that our pieces are very transeasonal will make them appeal to New Zealand women. Pretty much everything in the collection can be worn from season to season and each piece has been designed to last a lifetime (both style- and quality-wise).

What does the future hold for La Collection? To be honest, I never plan too far ahead. I live by a 'life is what happens when you're making other plans' kind of mentality, which keeps things more spontaneous and organic. But what I want for La Collection is for it to reach a global audience, to be able to take our timeless fashion around the globe and to be able to dress all the powerful women out there!