While Prada's last runway show in February was attended by the usual audience of hundreds, for her final collection as the sole creative director of her fashion house, Miuccia Prada staged a presentation in livestream format.
Swapping a singular perspective for the a varied viewpoint, Prada tapped five global creatives to showcase the spring/summer 2021 collection in a short film titled 'The Show That Never Happened'.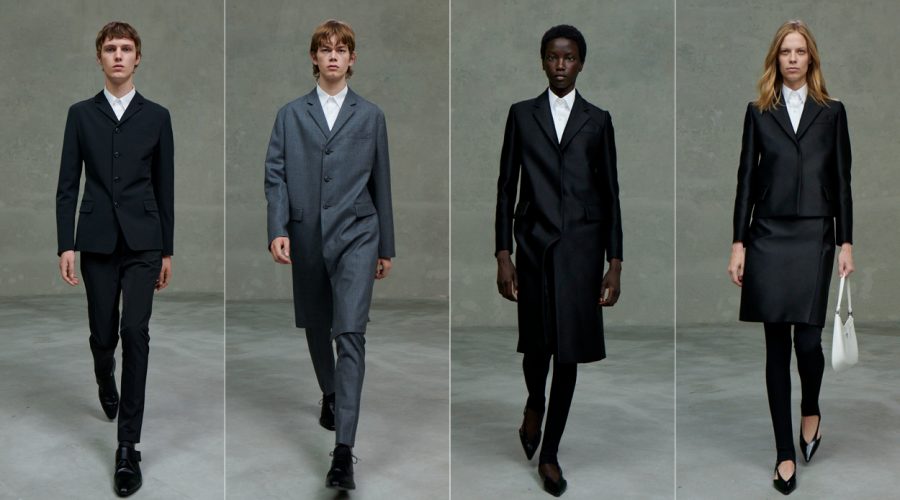 American filmmaker, writer, director, actor and musician Terence Nance; London-based Polish photographer Joanna Piotrowska; American artist Martine Syms, and photographers Juergen Teller and Willy Vanderperre each created a chapter of the film capturing a facet of the new release.
This mirrors the collection itself, comprising five related yet evolving chapters.
Tailored suits and overcoats precede sportswear-inspired ensembles, followed by shirting, dresses, and skirts. Leather separates, knitwear and silk add texture, tech-centric layers presented in the form of Prada's nylon pieces and the final looks were more undergarments than anything else.
The connecting thread for Prada spring/summer 21 is simplicity and an emphasis on clean lines, fabricated in tones of black, white, grey and blush.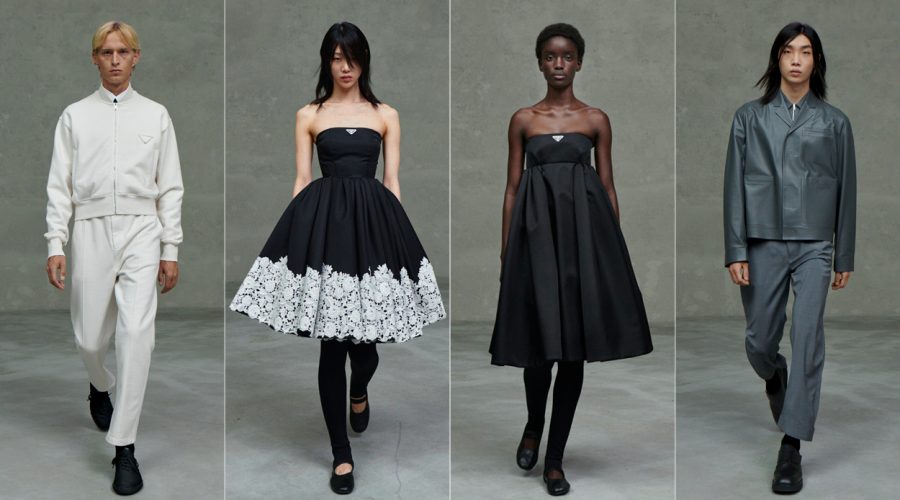 Celebrating the stripping-back of adornment as a radical act, the collection goes back to its roots — as photographer Vanderperre described, "A look into the past with the future ahead."
"Attention is drawn back to clothes – simple clothes, with a use and a value, a longevity and a place within people's lives," wrote the fashion house in the collection release. "As times become increasingly complex, clothes become straightforward, unostentatious, machines for living and tools for action and activity."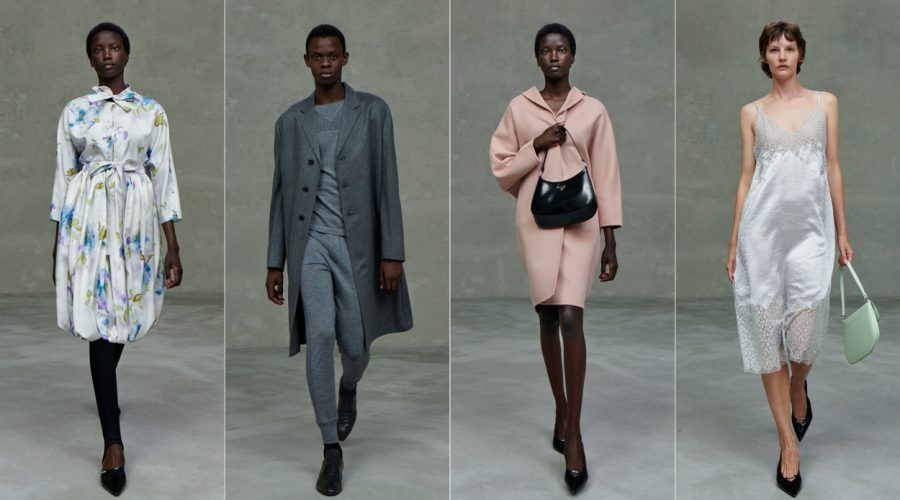 When it was announced in February that Raf Simons would be joining the brand as co-creative director, the news sent ripples through the industry. Yet, no one could have predicted how much everything was going to change.
This season's resort, couture and menswear collections in Paris and Milan have all been showcased virtually, however Paris Fashion Week has asserted that the September women's ready-to-wear collections will show as normal — in front of an audience.
The viability of this remains to be seen, with resurgence of the virus a very real threat and the entire fashion industry shaken regardless.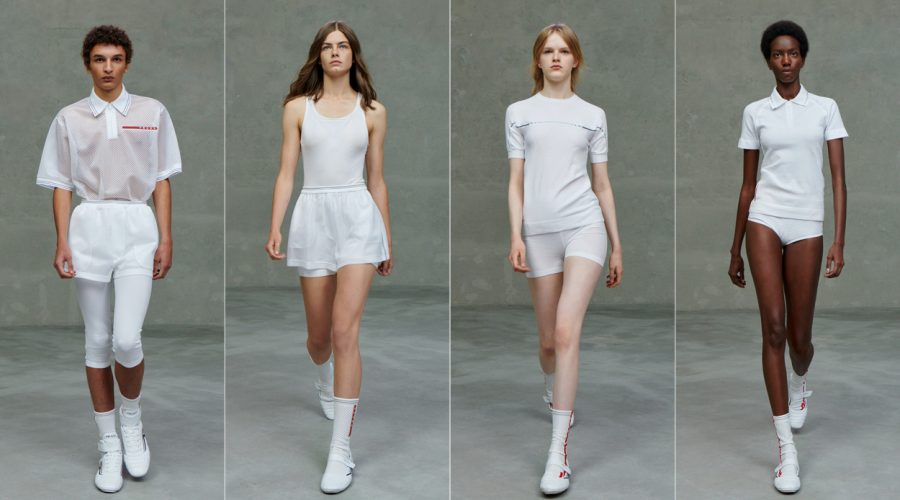 The future of fashion shows aside, Mrs. Prada's last solo collection before Simons comes on board pays homage to the DNA of her brand, reminding us all of power of simplicity.