Another day, another story about a major player in fashion shifting to a more sustainable model. This time, it's Prada that has been making moves to mitigate the harmful effects of the industry in which it's a leader, by undertaking a sustainable reimagining of its iconic Nylon.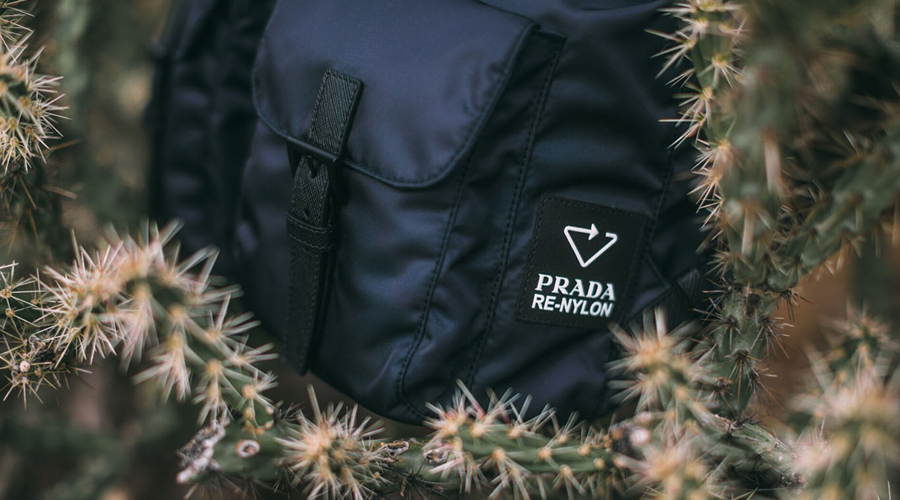 The result of a partnership between Prada and textile yarn producer Aquafil, a pioneering new project Re-Nylon is set to see the brand engage with the issue of sustainability in fashion in a meaningful, tangible way. Revolutionary fabric, ECONYL®, a textile made from recycled and purified waste products that include plastic debris from oceans, fishing nets and fibre waste, has been used by Prada to create a special line of bags. It can be reused and recycled indefinitely (without losing its quality) and for every 10,000 tonnes of ECONYL® created, 70,000 barrels of petroleum are saved, seeing a significant reduction in carbon emissions.
It's all part of Prada's overarching plan to convert its virgin nylon into regenerated ECONYL® nylon by the end of 2021 — a bold, but necessary undertaking. Nylon has always been a staple for the brand. An embodiment of Prada's signature approach that elevates utilitarian materials and silhouettes and takes the practical into the high-fashion sphere with its sophisticated, contemporary aesthetic. This move, then, is not only a reimagining of the brand's heritage but is an expression of the kind of innovative progression that Prada has always sought to represent.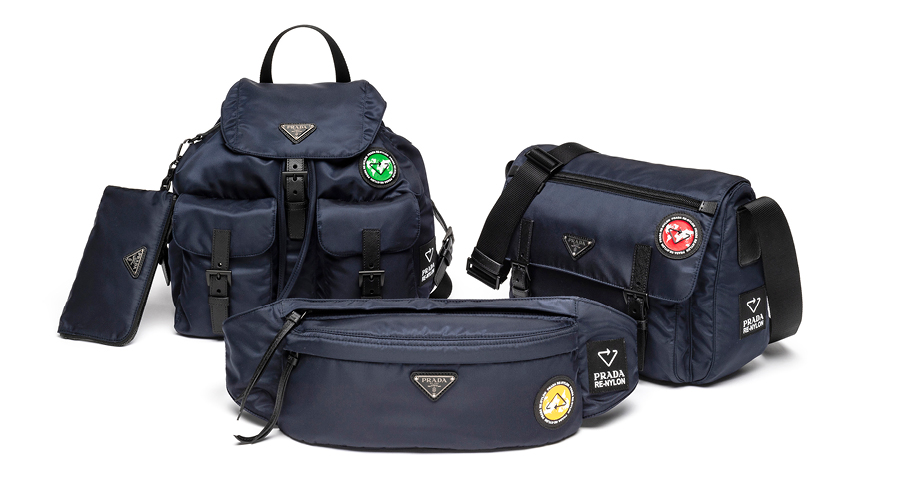 Prada Re-Nylon will launch with six classic styles for men and women including a belt bag, a shoulder bag, a tote, a duffle and two backpacks, all of which will be crafted from sustainable fabrics and bare a re-working of Prada's recognisable triangular badge, this time in a circle shape that represents the circular economy the collection is supporting.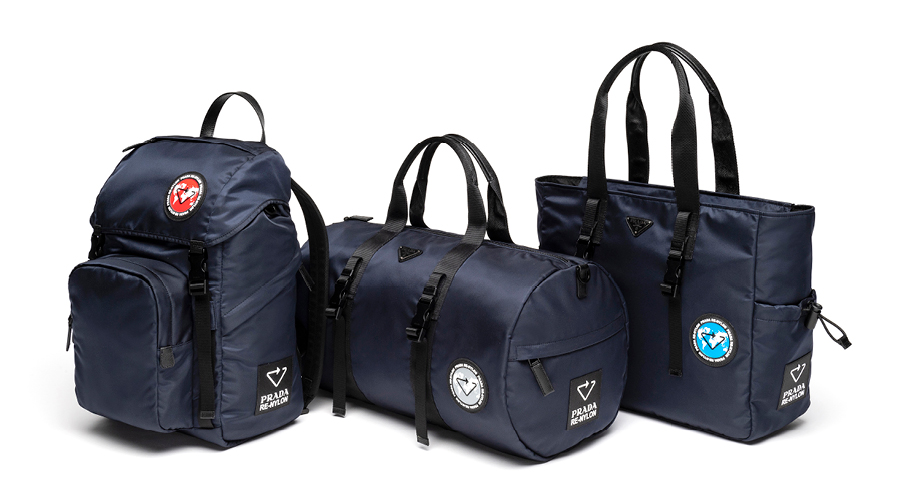 Taking it one step further, Prada will also be donating a percentage of proceeds from its Re-Nylon collection to an environmental project. Working with UNESCO, Prada is developing educational programmes around plastic waste and the circular economy to inspire students in a number of different countries, with the ultimate goal being to inspire those involved to spread awareness and take action — and hopefully starting something of a chain reaction.
Considering the state of the fashion industry right now, there's always more to be done towards facilitating sustainable models. But with major brands like Prada not only acknowledging the need to change but taking significant steps forward in the delivery of that change (or part of it, at least), the way is being paved for other brands to do the same.