The unconditional love our pets give us makes leaving home in the morning almost impossible, but coming home a total joy. And as such, there isn't much that we wouldn't do for them. In that vein, we have gathered together some of the best pet accessories around right now — from the practical to the delicious — in order to give your furry little friends the treats they deserve.
Furf Pets bowl
Any pet owner will know the tedious struggle of having to deal with spillage from their furry friend's water bowl. Looking to solve the unsightly and annoying problem, Furf Pets has reimagined the bowl's design by extending its edges and lining the bottom with silicone, making it almost impossible to flip.
Number 8 indoor dog kennel from 8 Paws
Unlike any dog kennel we've seen before, this sleek, sculptural iteration was designed by Tim Webber for 8 Paws. Featuring a comfortable inner made from 100% blazer wool and a series of bent steel rods connected by solid oak joinery that comprise the roof, this dog kennel is the ultimate home for your precious pup.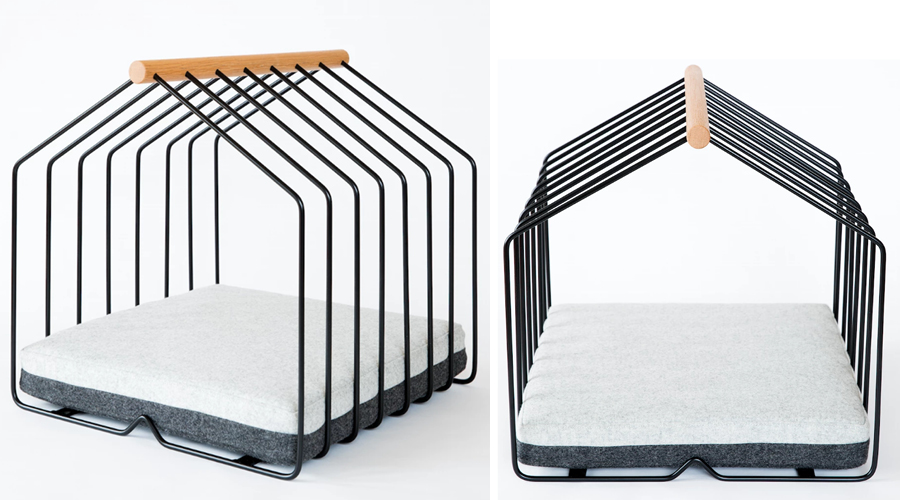 Walk Kit from Wild One
Considering our nation's efforts to reduce plastic, it's crucial that we cut it from all facets of our lives, including using single-use bags to clean up after our canine companions. These bags by Wild One are made from a blend of plant-based material and are compostable, (when disposed of in a compost bin) which means they won't contribute to greenhouse gas emissions. Extra-thick to dispel any risk of breakage, the eco-friendly bags can be bought with a matching carrier which comes in a range of shades and an elastic attachment to make them easy to add to any leash.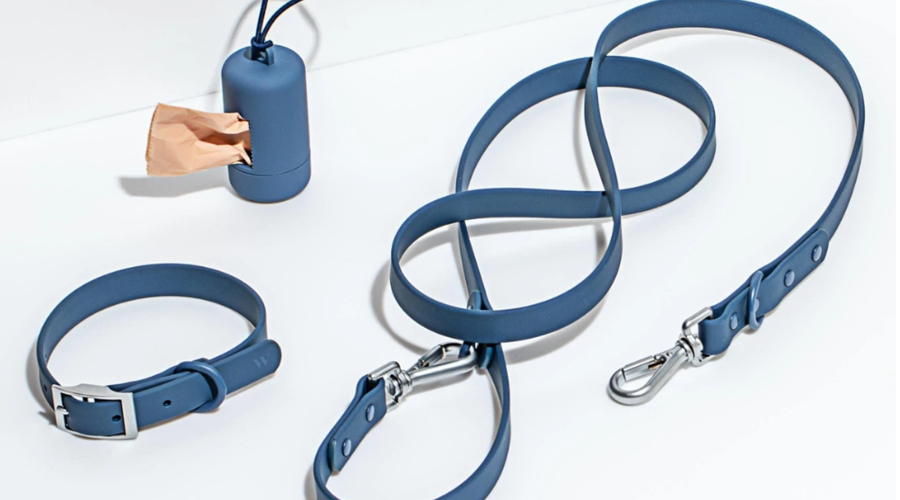 Handmade pup biscuits from Amy's Secret Kitchen
Having cultivated a reputation for creating some of the most beautiful and delicious cakes we've ever come across, Amy's Secret Kitchen has branched into treats of the canine variety. Made using only the best ingredients — wholemeal flour, chicken stock, brewers yeast, olive oil and salt — they're sure to keep your four-legged friend happy and healthy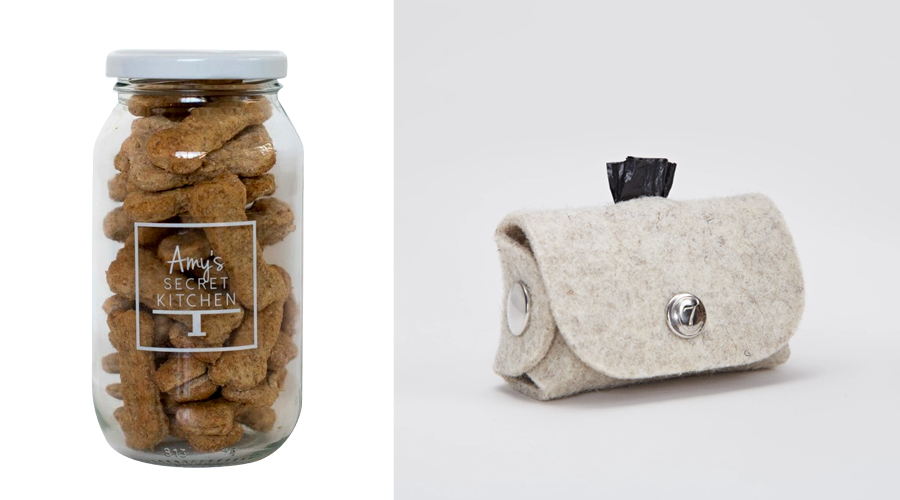 Doggy-Do Bag by Cloud 7 from 8 Paws
Despite the cringe-worthy nature of picking up dog poo, there's no reason why the accessories around it need be cringe-worthy too. 8 Paws' Doggy-Do bag is made from 100% wool felt and looks simple and sophisticated. Easily velcroed onto a lead, this will take walkies to a whole new level.