Ask us what our dream wishlist from Partridge Jewellers might be, and we'd be here all day. As Partridge Jewellers' Marketing and Communications Manager, Madeline Saxton-Beer is no stranger to beautiful things. Here, she gives us an insight into her current obsessions and shares some helpful advice around the latest jewellery trends.
My personal style can be defined by: Comfort, I'm afraid to say. Running around with two little people means that low maintenance is a high priority. I also like to feel polished, but relaxed, like, "I'm trying, but not too hard!". A blazer, sneakers and some form of unkempt hair-do is probably the closest thing I have to a signature look.
Partridge is most known and loved for: Our family ownership. Partridge has such an amazing family history. It's been around forever (150 years in New Zealand alone) and attracts many of the best international watch and jewellery brands because of how respected it is. It's also a business that's constantly evolving. We have some incredibly exciting projects on the horizon including opening in Westfield Newmarket's luxury sector.
Currently, our most requested piece of jewellery is: Any Rolex watch. The demand is crazy!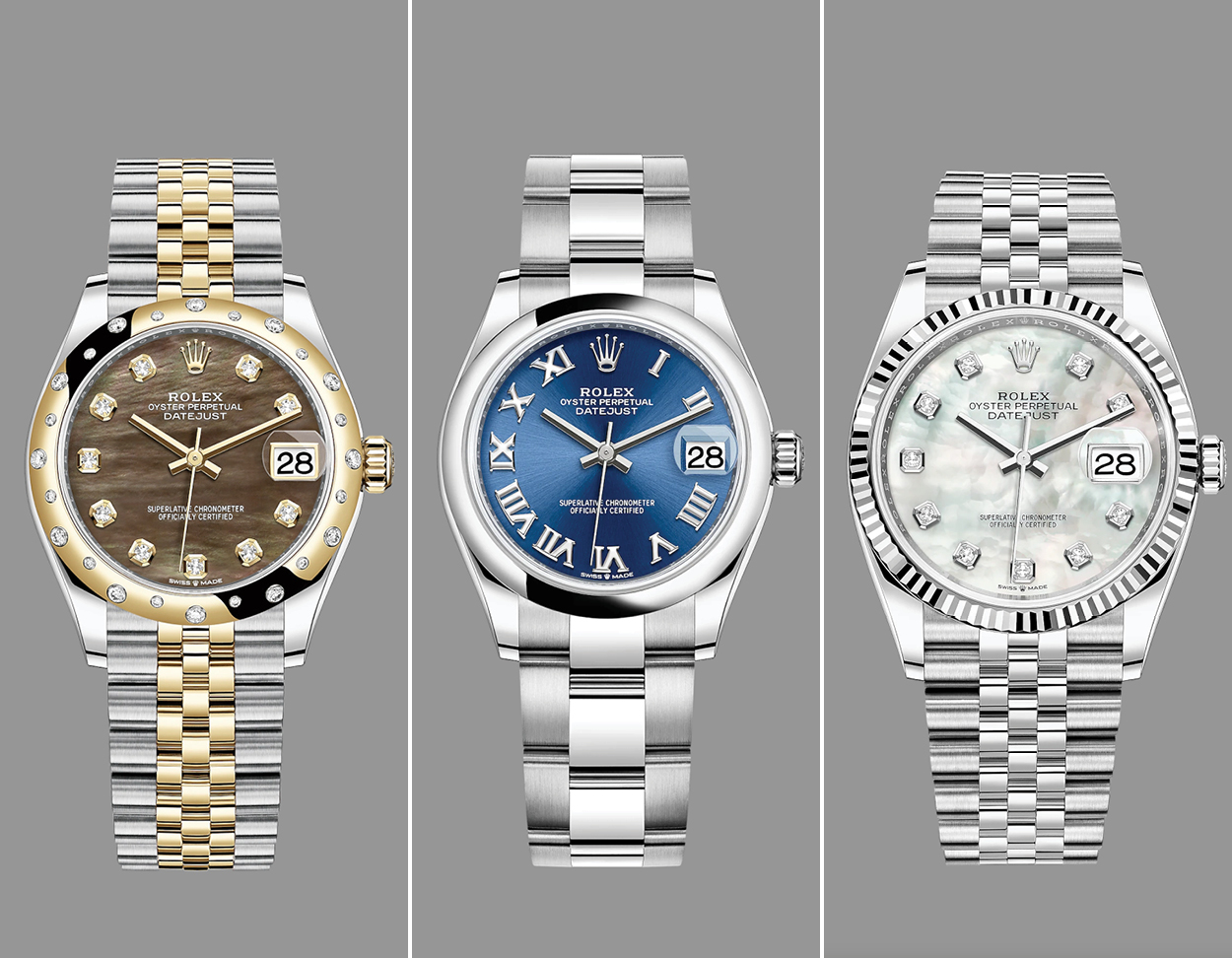 When choosing a watch at the moment, it's all about: The brand. Each one has different characteristics or caters to a slightly different personality. I think people are also taking the view that if they're lucky enough, they might own more than one watch in their lifetime; it then becomes about building a collection with diversity.
An object I would never part with is: ​​I'm sentimental about a lot of things but I don't think I'm bound to any one object.
I am inspired by: My partner Ed, who is forever energised and inspired himself. He is annoyingly put-together. He knows how to work hard, enjoy life and never has any regrets.
An unforgettable place I visited was: This one is hard. I feel like so much of what makes something unforgettable is the people you're with and the frame of mind you're in. A few years back, I was lucky enough to spend a few nights at a place called La Colombe D'or in a medieval enclave of the South of France. It's kind of like a mini Chateau Marmont; there's a sense that those walls have seen a lot and your existence reduces down to the fortress-like accommodation. I was pregnant with my first child at the time and spent a lot of time contemplating how life was about to change for me. It was a good place to contemplate; surrounded by incredible art and soaking up the special light of the Côte D'Azur.
The other place that comes to mind, and I'm talking about my footloose backpacking days here, is a place called Chacahua on Mexico's Pacific Coast. I went there with a couple of friends, many of them surfers, and it's the closest I've ever felt to being at the edge of the world. There is no direct way to get there — it involves a flight, van transfer and questionable boat ride — and once you arrive at the incredibly small township, there's nothing to do except live on the beach; eat, surf, swim, repeat. I don't think there's phone reception either. I'm sure it would be torture for some people I know.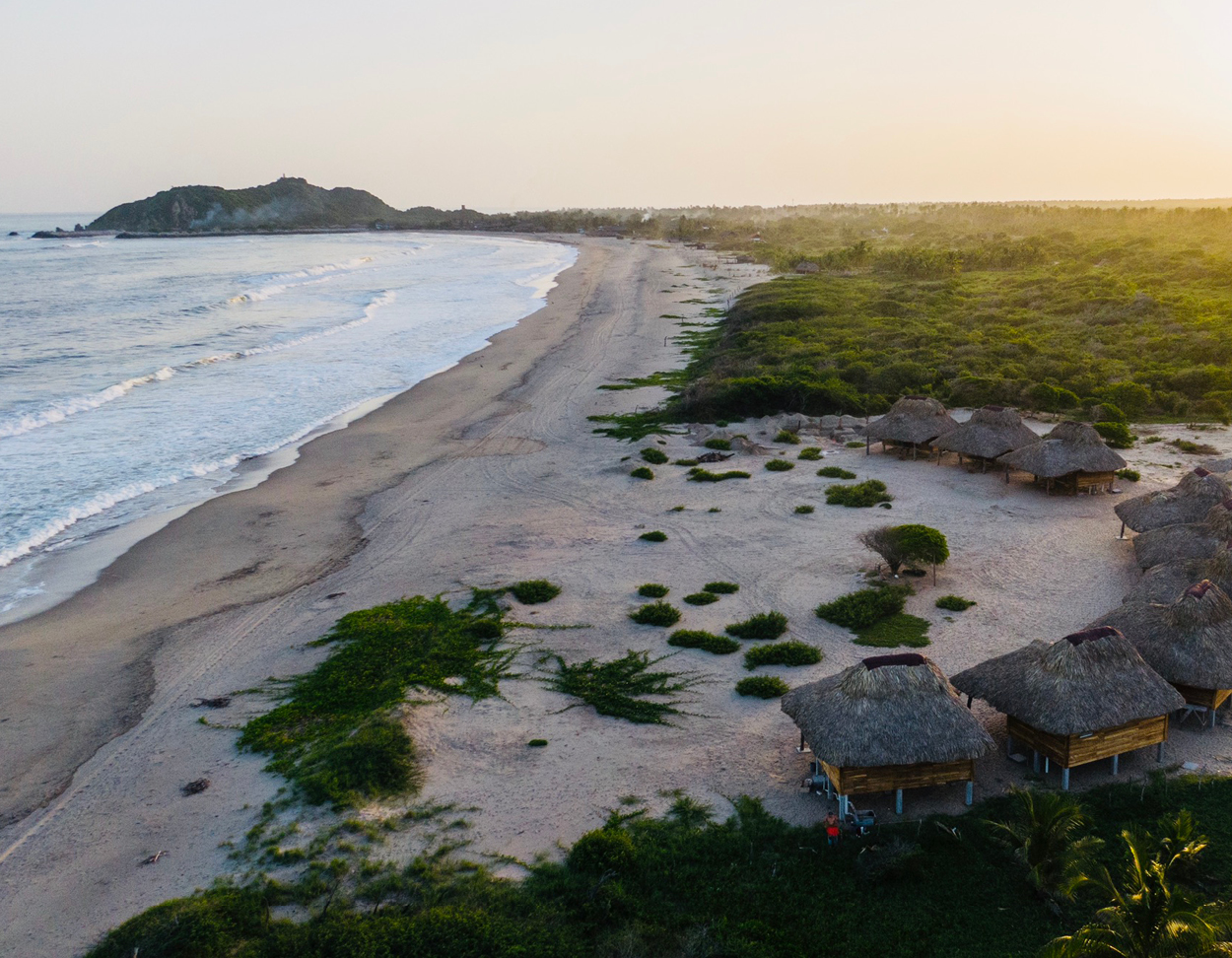 When I was younger, I wanted to be: A teacher of some sort. I just wish it was made to be a more compelling profession here in New Zealand. I have huge respect for anyone doing this job.
I recently discovered: The Jane Goodall story, but properly. What a lady, what a life. I'm now having mad ideas about uprooting our family and going to work at her chimpanzee refuge in the Congo for a year.
My guilty pleasure is: The TV show Selling Sunset. Bonbons — any kind.
The latest music I'm loving is: Jungle's new album Loving in Stereo and the Nomade playlist from the eponymous hotel in Tulum — it's great for taking you to slightly more exotic pastures than your living room might allow at the moment.
The podcasts I listen to are: At the moment, any interview by Tim Ferriss on The Tim Ferriss Show. I recently went down a rabbit hole after listening to Joe Rogan's talk with David Goggins. That guy is made of something else. Dig in people!
I can't miss an episode of: Nine Perfect Strangers – I'm officially hooked! It's the privileged, 21st-century pursuit for 'wellness' at its finest. And it makes me want to go to Byron Bay.
In my fridge you'll always find: Sparkling water, leftover spaghetti bolognese.
If price were not an issue, the one artist whose work I would collect is: Cy Twombly.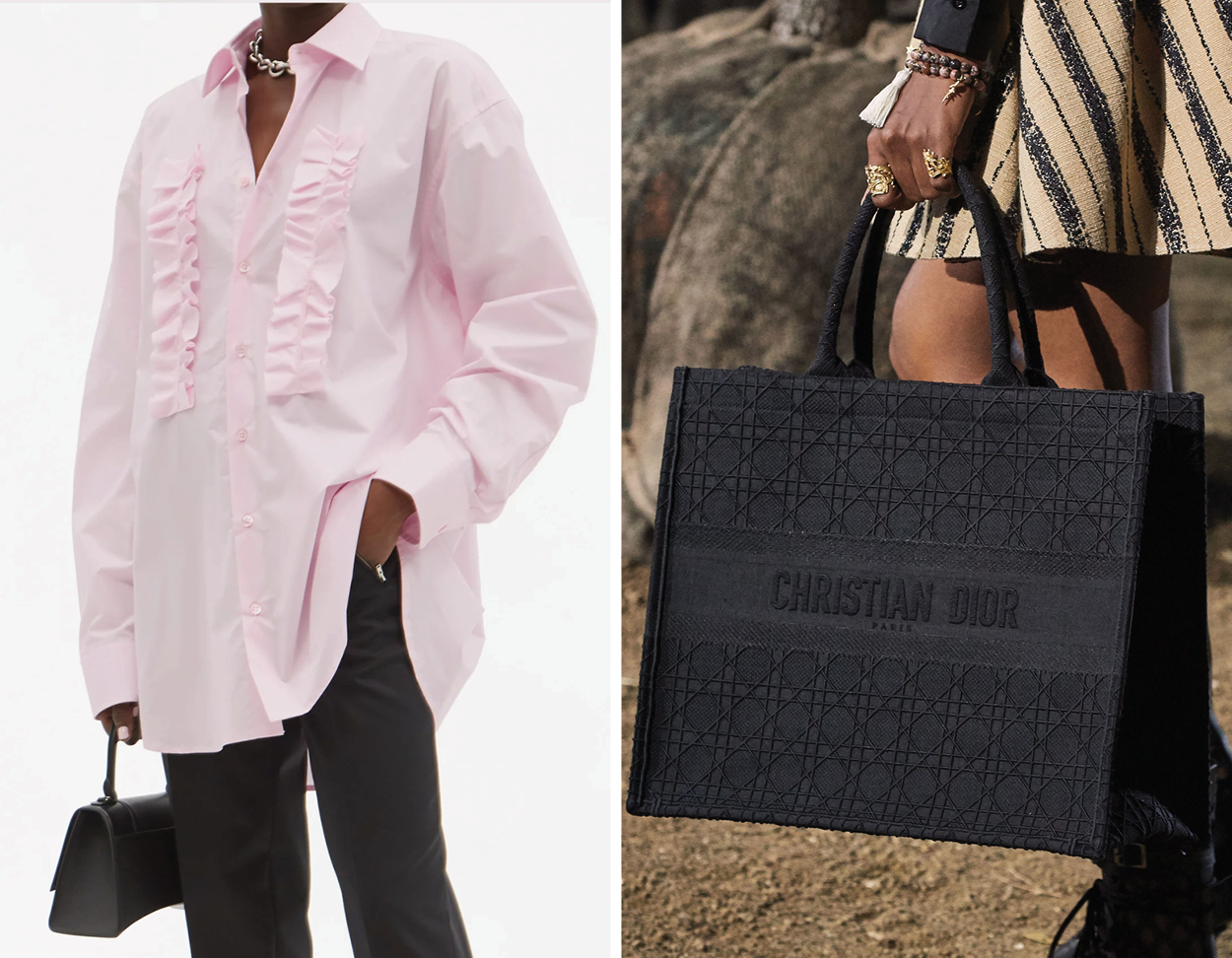 The last thing I bought and loved was: A pink oversized Raf Simons tuxedo shirt. Not only can it hide a multitude of sins but it will take you almost anywhere on a dressy occasion.
My favourite cultural/style icon is: The whole Beckham family. They seem like they have it figured out.
On my wish list is: A black Dior book tote and a Patek Philippe Nautilus (below) for my fiancé.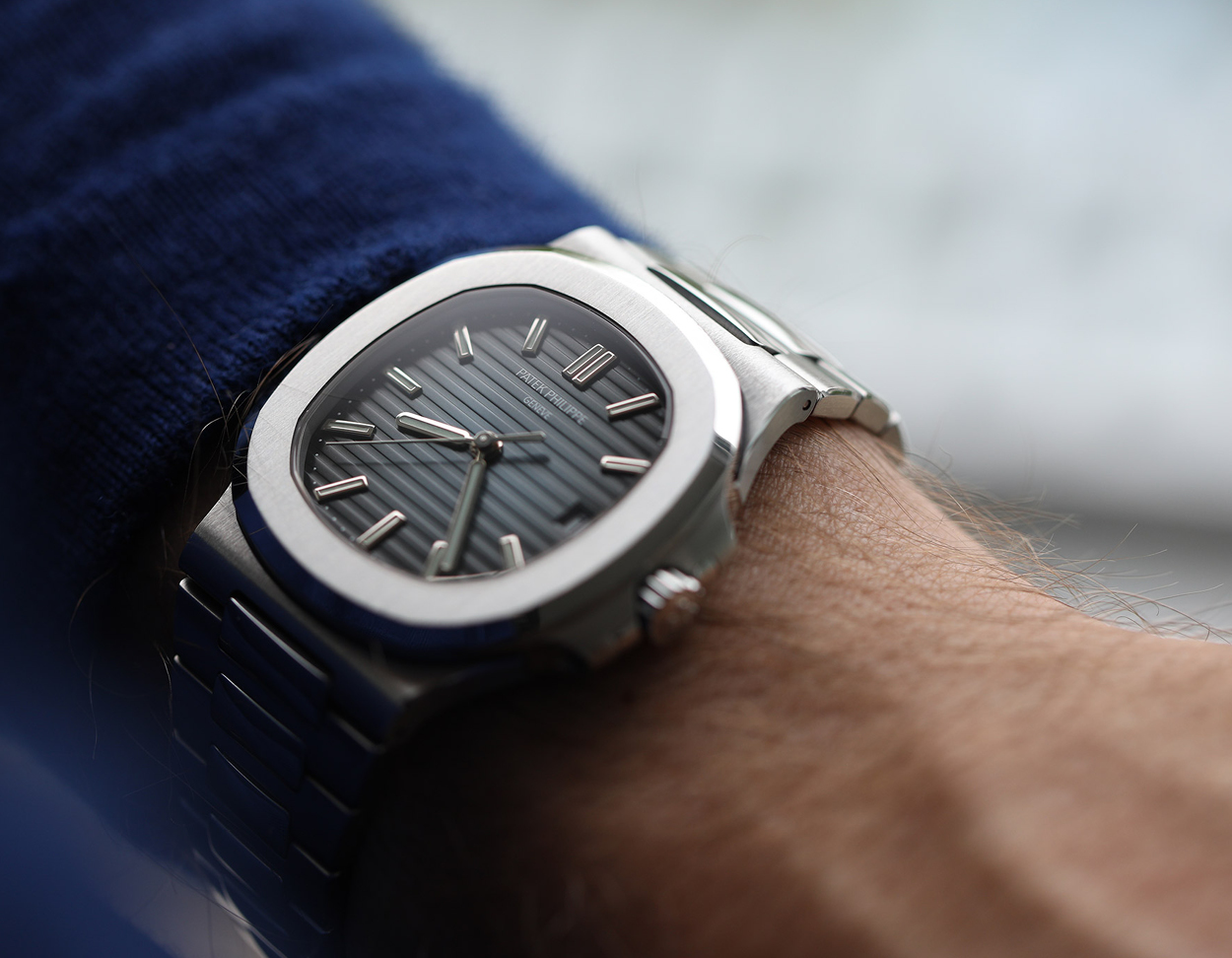 The best jewellery investment to make is: Pink diamonds. They recently closed the world's only mine in Western Australia which was the best-known source. They have one more tender for the last remaining stones, after which their value will likely steadily go up.
The jewellery trend at the moment is towards: At the moment I think layering is big, whether necklaces or bracelets, a combination of textures (both finer and bolder pieces) looks great. I also think there's a movement out there that's not about saving your jewels to put on for a special occasion but wearing them every day. Whether it's a pair of diamond earrings or a gorgeous diamond bangle, these are things that don't ever go out of style — it's a very sustainable approach.
A new piece I'm currently in love with is: Some of the ASHOKA diamond wrap-around rings are drop-dead amazing. It's definitely a 'more is more' look.
The best gift I ever received was: My Rolex Oyster Perpetual Datejust — a gift from my partner for my 30th and after having our first child.
One of the best pieces of advice I've ever received is: The only way you'll truly regret something, is by not doing it.