One of New Zealand's most widely-recognised fashion exports, and ambassador for skincare brand Emma Lewisham, Georgia Fowler has reached milestones other models only dream of, charming a notoriously difficult industry with her down-to-earth approach and easy going attitude — both hallmarks of her Kiwi upbringing.
Fowler's enviable portfolio is a veritable who's who of fashion's biggest names, having walked for the likes of Chanel, Miu Miu, Balmain, Armani, Alberta Ferretti, Jeremy Scott and more. She has graced the covers of magazines like Elle, Numéro, L'Officiel and Harper's Bazaar and appeared in the lofty pages of Vogue Italia, Vogue Paris, CR Fashion Book and W Magazine.
But for this globally renowned model, 2020 has offered up a chance to look beyond modelling alone, with Fowler recently launching her eponymous website on which she shares everything inspiring her in fashion, design, beauty and wellness. Here, she divulges what she has learned from fashion so far, and where she wants to go next.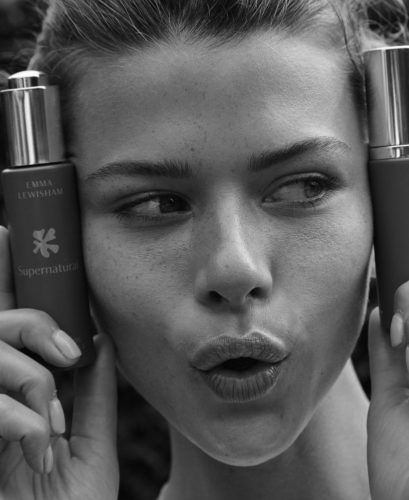 My dad, an athlete, taught me the importance of coaching myself. Be better. Do better. Try harder. That's how I approach most things. So I would say I'm determined, family-oriented and a bit of fun. Definitely a doer.
I am a bit unaware of how other people see me but I think it's for the better. I would hate to be super aware of what other's opinions were because we are so often our own harshest critic, and sometimes that's enough. I just try to stay focused on what I'm doing and never compare. As long as I'm making myself proud, I'm okay with not being everyone's cup of tea.
I built my own website over lockdown because I had so much time, and so I've recently started producing my own shoots. After the industry here was forced to take a step back, I think everyone realised that they wanted to create things they actually cared about. So there have been lots of people eager to collaborate which is exciting. As a model you're constantly dressed up as someone else's concept, and you have very little say on the outcome. That's what I find so rewarding about what I'm doing now. I'm asking who is Georgia Fowler beyond just being the model in the shoot? I've never focused on behind the camera stuff before but I love it.
Social media has allowed models to show more of who we are, rather than being defined by our portfolios. Everything is more personal and once you start to become known as a 'name' rather than just model 24 in the line up, you realise that you have a voice and you start to understand how to use it authentically.
That said, I don't think it's reasonable to expect models to suddenly have to start sharing their personal or political views on every world event. Just because you're in the public space you shouldn't have to feel that sharing or not sharing your opinion on something will determine whether you're chosen for a job. Don't get me wrong, I think it's great if someone wants to delve into that and speak about what they believe in or their backgrounds, but I don't think it should be an expectation.
I was 15 when I started in this industry, which was too young. Now, I'm noticing that models starting out seem to be getting older, which is something I feel strongly about. It's irresponsible for 16-year-olds to front major ad campaigns that are directed at adult women. What is that showing society? It's a pretty big concern. Women are scared of ageing and scared of their natural bodies but really, it's because children are being held up as the standard. For me, seeing supermodels in their 40s and 50s doing campaigns is incredible. The mindset is changing but it still has a way to go.
I'd advise younger models looking to get into the industry to hold on to who they are. When I was starting out, I wanted to please everyone and so I would be on set trying to be one character one day and another the next. If you absorb it all too much, you forget who you are, or what you stand for. I've always had agents saying that I needed to be this, or that, or more grungy or more sexy, but it's impossible to please everyone in this industry.
I used to dream about doing the Victoria's Secret show and the Balmain show and shooting for French Vogue and Vogue Italia, so when I was booked for those, they were pinch-me moments. I have to say though, it was hard to be celebratory at the time because everyone around me was doing similar things. I had to remind myself to take a step back and remember what it meant to me.
Inez and Vinoodh shot me for French Vogue and they were the biggest photographers I had worked with at the time. That was a surreal experience. They both shot simultaneously so there were two cameras and they took the images as if they were art.
In my first Victoria's Secret show, I was expecting a bit of a competitive atmosphere but it wasn't like that at all. I was standing off to the side, not knowing where to go or what to do with myself and Adriana Lima invited me over to sit with her and really showed me the ropes. I remember thinking, 'woah you were on my diary when I was a kid'.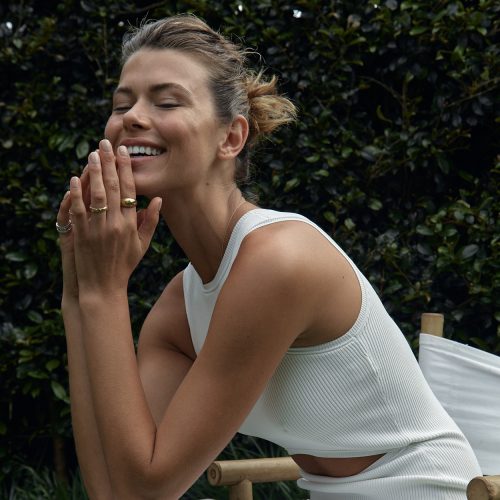 When I did the Chanel Cruise show, we were standing backstage waiting to walk the runway and I remember Karl Lagerfeld standing there, drawing us in the clothes he designed. I'll never forget it.
Casting directors were my 'in' into the industry. I did quite a bit of work with Anita Britton and Katie Grand. They got me my first Miu Miu show and from there LOVE Magazine and a number of other opportunities. Before I met them I had definitely been a bit pigeon-holed into the role of sexy commercial model. But they saw something different and gave me my first high fashion runway. Everything else major came from that. I didn't even get Victoria's Secret until after that show. All I needed was someone to take a risk on me once and that's the main reason why I've been able to pursue so many different realms in my career.
Walking the runway makes me feel powerful. It's a total rush. And seeing the likes of Naomi Campbell and other big name supermodels going back and doing runway now is incredible. But doing a runway show is like going to a big party where you're not really socialising with anyone, so it's exciting and it's a vibe but you're not establishing any relationships long term. For that reason I do prefer photoshoots and editorial work.
I don't miss the craziness of doing four fashion weeks in a row. The old fashion week set-up was never really sustainable long term. I'd sometimes have 20 castings a day for maybe one "yes" (if that). I hope the fashion calendar remains changed after this year. A lot of designers are pushing back on it at the moment so it's an exciting time for them. I often wonder how they get the creativity to even come up with so many collections in one year. I think people are becoming more aware and asking questions like, does everything need to be so seasonal? How is this affecting the environment? What am I going to love today, tomorrow and next year?
I would love to work with Steven Meisel and Steven Klein! And I would love to do something with Edward Enninful or Riccardo Tisci. There are definitely so many more things I want to do with modelling, but at the moment I'm content that I've ticked off a few of my goals.
Forget about looking 'hot' on a shoot. If you're on set, take in the clothes and the makeup and don't be afraid of adapting and taking some risks. The thing that can transform you from being just a pretty girl into being a really good model is letting go of some of the fear you have about being weird and experimental and doing something different.
The person I look up to the most is my sister. She's just the coolest. She's wise beyond her years and very centred and caring, so if I'm being irrational, I'll call Kate first and she'll always come to my rescue with some sage advice.
Dr Seuss once said, 'those who mind don't matter and those who matter don't mind,' and it's a saying that always stayed with me, kept me sane and grounded, and aware of who and what is important.