An engagement ring is one of, if not the most, personal things we'll ever wear. As the intention is for the wearer to be sporting their engagement ring for many years to come, the notion of choosing a ring that reflects the wearer and couple's individuality is of utmost importance.
Harnessing this philosophy is local engagement ring company Nolan & Vada. Designed and handcrafted in New Zealand, with loved-up customers all over the world, Nolan & Vada specialises in coloured stone engagement rings, the demand for which is on the rise.
"We believe every person and couple is unique, and colour is so personal," says the company's founder Bharat Jain. "Our rings help people express this uniqueness, and help their individuality as a couple shine through."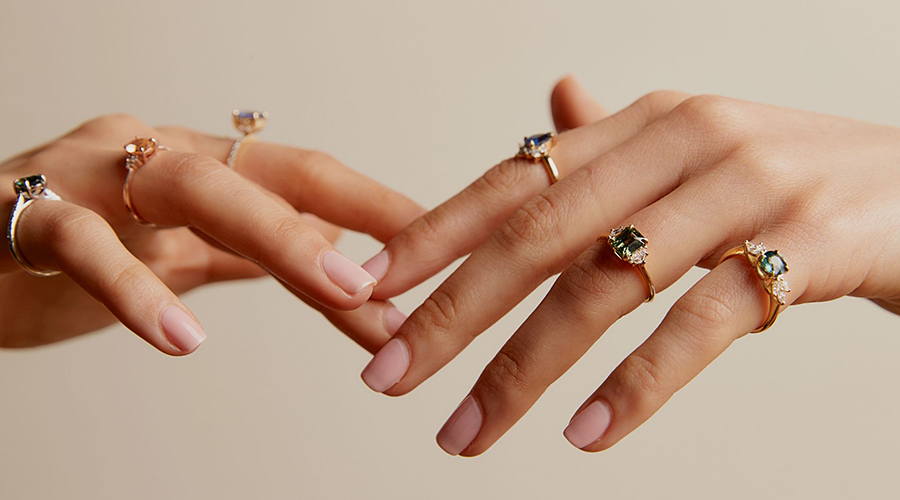 Colours hold powerful associations, helping us to channel a mood or celebrate a memory. Those who engage in colour therapy will know the power of various shades to manifest particular emotions, and what could be a more beautiful emotion to channel than love and commitment?
The team at Nolan & Vada uses sapphires to create their stunning, bespoke rings. While we all will be familiar with classic, royal blue sapphires, the stones present in various memorising shades: from deep, forest green to sparkling, blush pink. Each stone is rare and sure to appeal to those who eschew the conventional for something even more special.
Nolan & Vada is also a sound choice for those who keep environmental considerations top of mind. Its sapphires are hand-picked from reputable traders who prioritise earth-friendly practices, and most of the metals used are produced from recycled jewellery waste within New Zealand and Australia.
With 50 percent of the company's sales coming from overseas, people all over the world are choosing Nolan & Vada for custom designs. "The most exciting journey is choosing the gemstones,' says Bharat. The happy couple might choose a stone that matches one of their eye colours, and the Nolan & Vada team has even helped someone choose a ring that matches the colour of a prized bicycle.
"We work really hard to choose the right gems for the couple, and work around the design on the centre stone."
Interestingly, in a recent study conducted by the jeweller, 40 percent of the women surveyed said they would seek out coloured gemstones as opposed to a diamond engagement ring. With such demand for their exquisitely designed and finished rings, the team at Nolan & Vada is excited to be growing their horizons, creating sparkling works of art from our corner of the world, helping couples all across the globe capture the essence of their love.
What could be more romantic than that?