On a mission to create clothing that didn't cost the world, Oz Jabur — a seasoned entrepreneur with experience in impactful product design and innovation — combined his love for nostalgic sportswear with his passion for sustainability. The result is Future Co, a brand that plays by its own rules and displays a commitment to sustainable business practices, reducing its carbon footprint and becoming an advocate for a more circular economy in fashion.
Designed in New Zealand and realised in 'capsules' rather than in traditional collections, Future Co's philosophy is one of simple practicality. Its sportswear is sleek, fit-for-purpose and mostly unisex (while the clothes in its first capsule, 001, were cut for men, Jabur explains that female-specific styles are definitely on the horizon) and everything is made from lightweight, fast-drying and comfortable fabrics.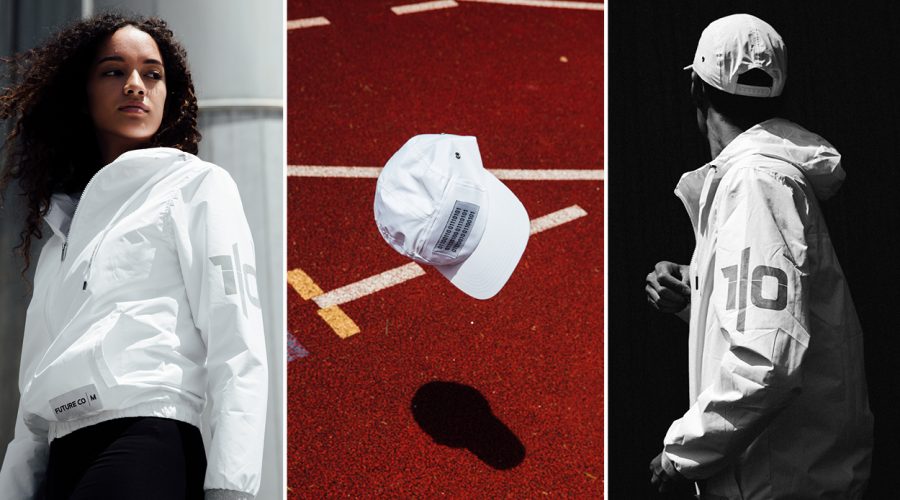 Future Co's fashion-savvy is matched only by its commitment to sustainability. The fabrics are Global Recycled Standards-certified and the pieces are all made via light manufacturing processes in Bangladesh, with Future Co working alongside safe, sustainably-run factories that offer fair wages and working conditions. Ultimately, the brand's goal is to establish its own research and development facility locally, where it can work on textile and process innovation to continue driving its sustainable message forward. This is something it wants to achieve by 2025.
And if all of that wasn't enough, Future Co has also teamed up with organisations like The New Zealand Native Forest Restoration Trust, r3pack and Carbon Click, to help it achieve carbon neutrality across its entire supply chain.
Creating slow fashion for fast people, Future Co is breaking away from the mass-market norms of its competitors to offer something in the sportswear space that we can all wear with a clear conscious. This is one brand we'll be following with interest.