After the appointment of Gabriela Hearst as Creative Director at the heritage fashion Maison Chloé, the fashion set eagerly awaited the brand's new era. Over the years, Chloé has retained its recognisable aesthetic, tied in with whimsical silhouettes and uber-feminine detailing. And where other houses made bold shifts, Chloé remained steadfast and true to its signature (and to the women it dressed).
With the world already having had a taste of Hearst's offerings through her own, eponymous label, anticipation for how she would make her mark at Chloé was high. When the brand's SS22 collection debuted at Paris Fashion Week, its arrival at Workshop couldn't come soon enough.
A simple way to add a touch of summer to winter days is with the Kattie Bag in Soft Tan. Featuring a refined, structured form and a braided handle, the juxtaposition is quintessentially Chloé. It's perfectly paired with the Nama Sneaker — destined to elevate any classic look. And it's in this sneaker where the creative direction of Hearst comes alive, showcasing her unique aesthetic and love for natural forms.
Also landing at Workshop straight from the runway is the Lilli Slide, a perfectly coquettish sandal that draws on athleisure foundations and one that is high on our wish list.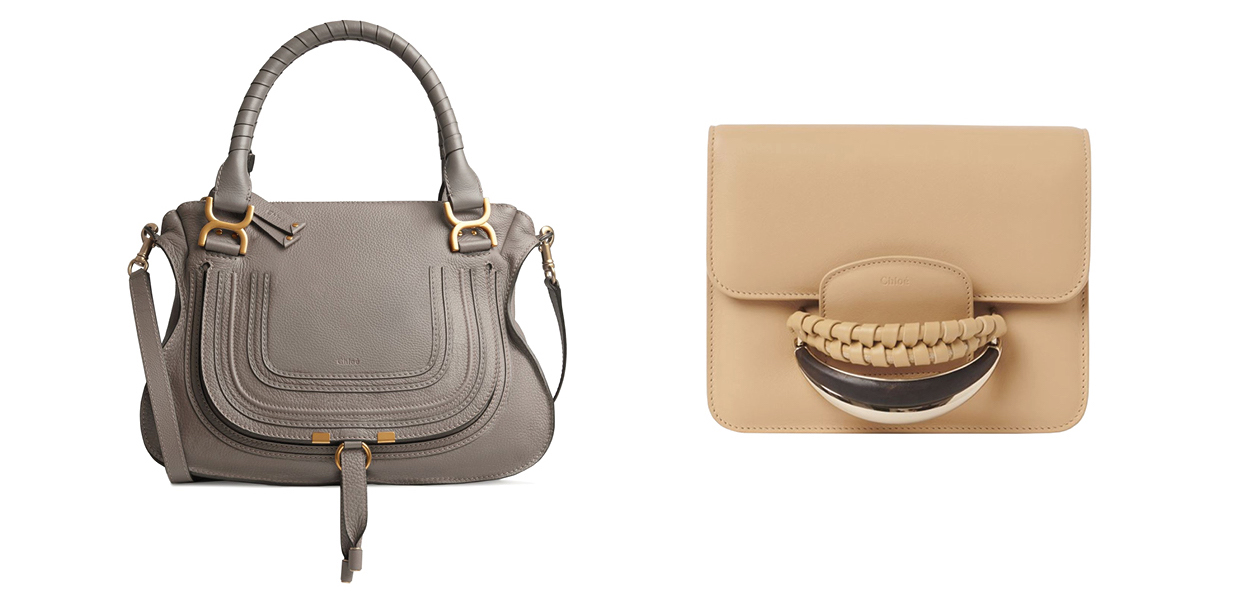 That said, where Hearst's impact is most felt is in her approach to sustainability. It's a question that underlies the industry at large — how will the world's most revered design houses evolve into the future of fashion? And it is certainly one that Hearst has never shied away from.
Hearst's bohemian approach and affinity for the sustainable draw on a childhood spent working on her father's sheep ranch in Uruguay. And while her tenure at Chloé may be remembered for her designs, it will most certainly go down in history for her leadership in environmentally-friendly fashion, with the announcement of a goal to use 80% dead-stock fabric within three years and no virgin materials by 2022. In this alone, Chloé is paving a new path for considered luxury design.