Come one, come all, Gucci's delightful new boutique has opened in Westfield Newmarket. The iconic Italian fashion house joins a sterling lineup of brands including Balenciaga, Moncler, and Partridge Jewellers; Louis Vuitton, Saint Laurent and Burberry.
Its arrival further solidifies the centre's reputation as a one-stop destination for luxury, while the store's bespoke design sets it apart from the rest.
A curved blush Breccia Oniciata marble exterior sets the tone for what lies within; a rose quartz-hued haven filled with men's and women's ready-to-wear, handbags, shoes, jewellery and accessories. Also to be found are the Gucci children's collection, Gucci Décor and the recently launched Gucci Lifestyle collection.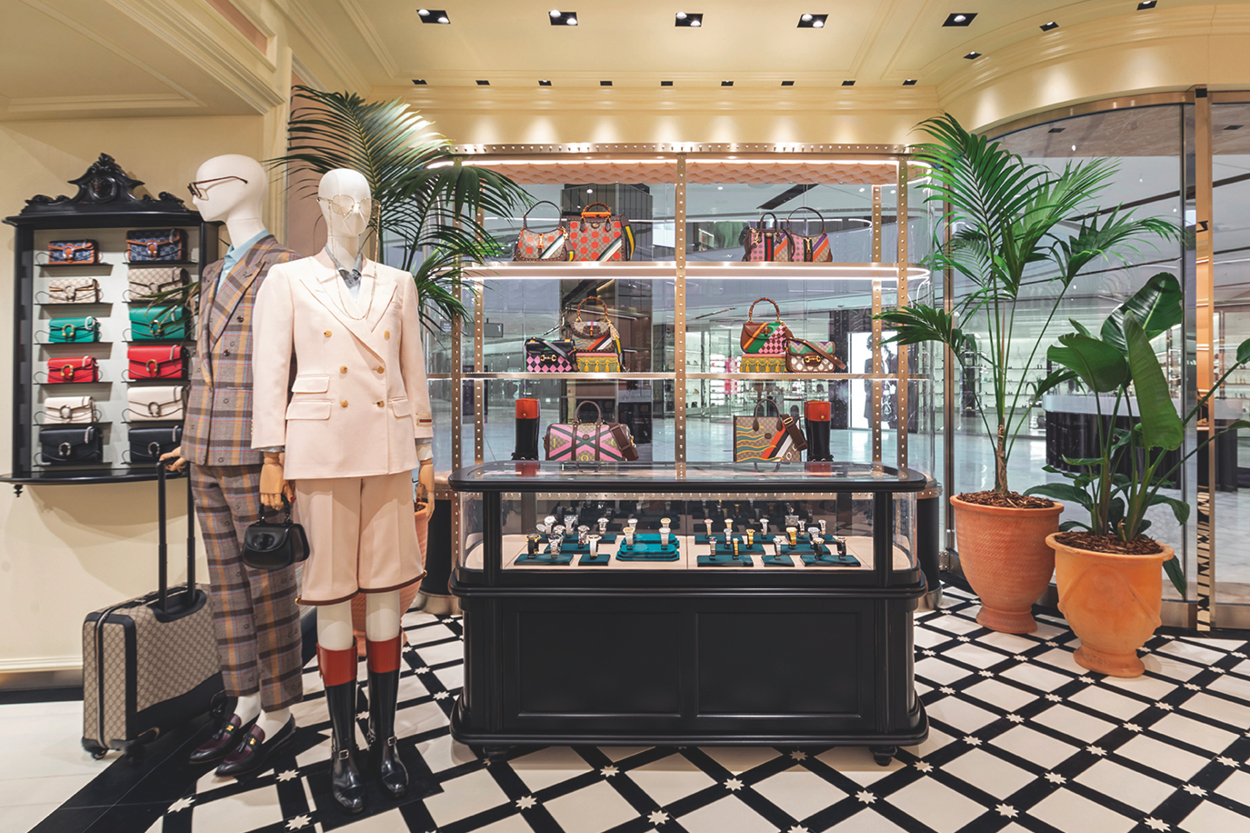 The interior perfectly complements the collections it houses, embracing eclecticism that is both contemporary and elegant. Varying floor textures mark different spaces, from the eye-catching black-and-white grid to the timber mosaic and classic parquet. Velvet seating welcomes those wishing for a moment of respite while softening the space, all the more opportunity to take in the colourful array of pieces on show.
Having just returned to the runway at February's Milan fashion week after a two-year hiatus, Gucci remains at the pinnacle of the zeitgeist for revered luxury fashion. With the timely opening of another boutique on our shores, we now have even more opportunities to be a part of the magic.