The timeless yet innovative design of Levi's has been joined by Danish brand Ganni's effortless cool for a new collection — and it's set to become an instant mainstay in wardrobes the world over.
Launching today, the irreverent collaboration comprises denim jeans, jackets, dresses and tops, offering a 14-piece collection of quirky staples that harness the best of Levi's' iconic US heritage and Ganni's playful take on Scandi style — which Ganni Creative Director Ditte Reffstrup calls 'Scandi style 2.0'. "We wanted to create a super classic denim collection, full of staples you will keep forever," says Reffstrup. "But, it wouldn't be Ganni without the unexpected details."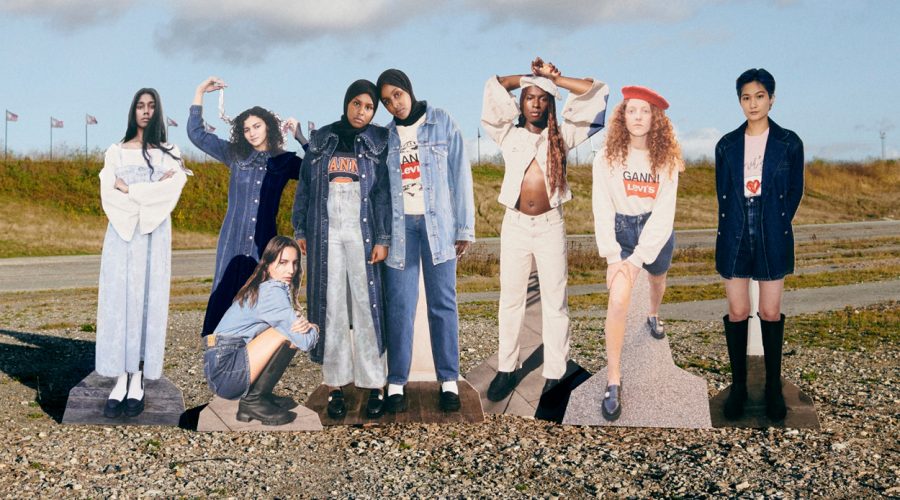 A macro floral print on some of the pieces nods to a 90's sensibility, while several styles are even more hardworking than denim already is, in that they can be worn multiple ways — a denim dress with thin straps, for example, can be shimmied down and worn as a high-waisted skirt. The Peter Pan collar, one of Ganni's recognisable signatures, naturally makes an appearance. All underlaid with the quintessential Levi's washes, and customised further on the back patch with Ganni's love letter icon and logo.
This is the second collaboration between Levi's and Ganni. The first, 'Love Letter', was a rental-only collection that launched in August 2020. It utilised upcycled denim made with vintage Levi's 501 jeans, and was conceptualised as an exciting addition to the circular fashion economy — another step from both brands towards investigating more sustainable avenues. "We don't call ourselves a sustainable brand, because the fashion industry is driven by newness. But I'm excited for us to continue to try and do better. We see it as our moral obligation being in the business of fashion," says Reffstrup.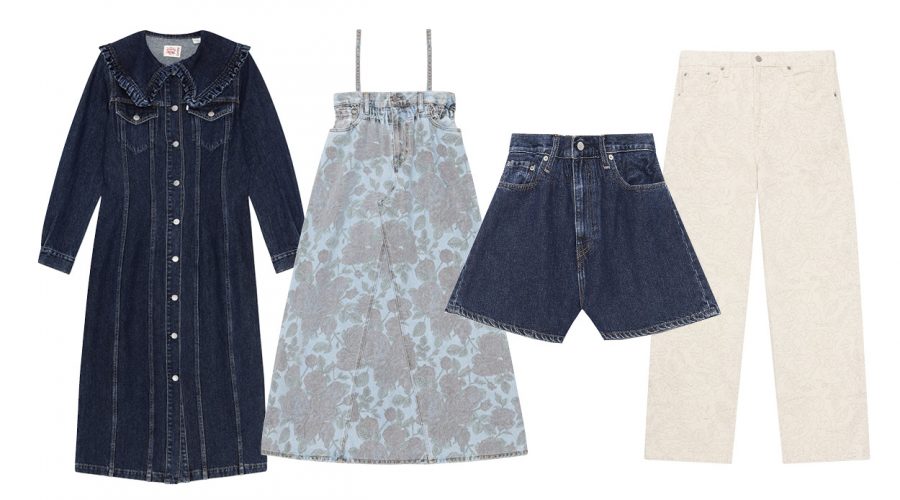 This new collection builds on this through its choice of fabrication: cottonised hemp. A more earth-friendly material that has been utilised by Levi's throughout many of its recent collections, hemp (compared to cotton) grows more quickly, requires less water to grow, and reportedly leaves behind cleaner, healthier soils. The brand works with fibre technology specialists who have created a cottonisation process to make it look (and feel) almost exactly like cotton. "It's actually so soft and luxurious-feeling," Reffstrup enthuses. "You honestly can't tell it's not conventional denim. It's been so cool working with the Levi's team on this, as it's a completely new quality and innovative process — and it has that perfect, washed denim look."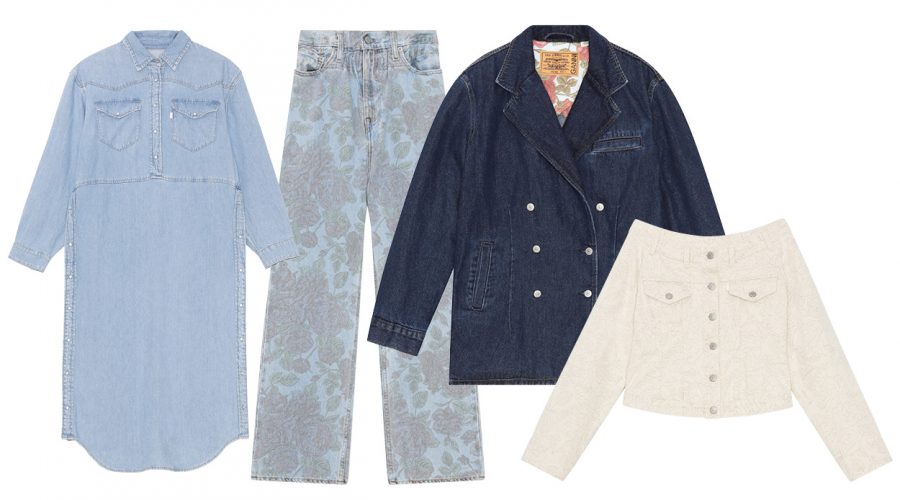 If she had to choose a favourite from the collaboration, the Creative Director says she loves the oversized denim jacket — "it can also double as a dress if you are up for something short and cheeky." 
Community is an important concept for both Levi's and Ganni — a good example of this is Ganni's ongoing #GanniGirls campaign on social media. Reffstrup credits this community with helping her team get through the year and do better. "We've really been listening to them, creating community-driven campaigns, and launching a podcast. It's brought our community closer to us and each other, into our campaigns and shoots."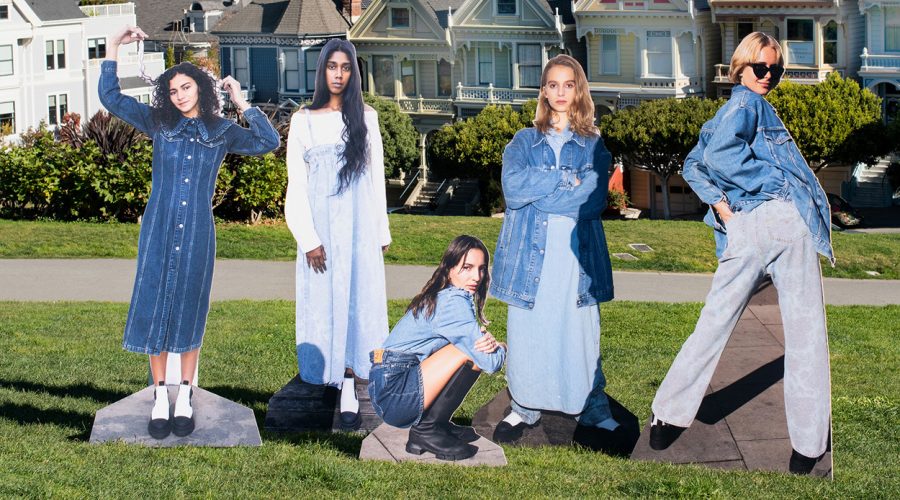 The campaign for this Levi's x Ganni collection is an extension of this community spirit, and a fitting symbol of the cross-continental nature of the collaboration. It was shot by London photographer Rosie Marks using her signature cardboard cutout images. "Because we had to shoot during the pandemic and couldn't travel, we wanted to bring Copenhagen and San Francisco together." They photographed some friends of the brand and team members in and around Copenhagen landmarks, made them into cardboard cutouts and sent them to San Francisco to capture US friends of the brand in front of more landmarks like the Golden Gate Bridge. "It's #GanniGirls on the move," says Reffstrup. "From Copenhagen to San Francisco, with love."
The 14-piece ready-to-wear Levi's x Ganni collection is available to buy from today on levis.co.nz, ganni.com and at Levi's Sylvia Park exclusively in New Zealand.