It's always refreshing when an established brand evolves their approach. Beginning with her latest collection, respected New Zealand designer Helen Cherry is eschewing the typical seasonal schedule that drives the fashion industry (often to its detriment). She will now release updates of her quintessentially sophisticated silhouettes with a more thoughtful, calmly-paced schedule of small drops landing instore throughout the year.
As a brand that is so deeply entrenched in the style sensibility of Aotearoa's women, Helen Cherry epitomises effortless elegance, and the new release (in store at Workshop this week) has seen its eponymous designer sharpen and refine the shapes so beloved by their wearers.
Trousers have always been a key part of Helen Cherry's offering and, new to the repertoire, the classic cigarette pant is rendered in a beautiful graphite shade. The signature slim, tailored pant is cut from Italian wool suiting, with a mid-rise cut that sits at the perfect place on the waist. It is a match made in fashion heaven with the Rae blazer — with its relaxed yet refined fit, this tailored, double-breasted jacket is also available in graphite-hued, 100 percent Italian wool.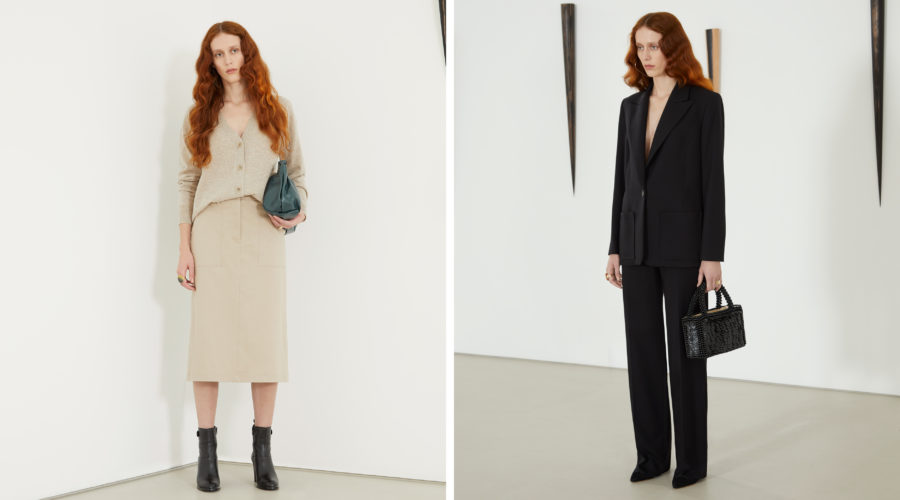 Another favourite piece, the romantic Willa blouse is the perfect foil for the structure for the Rae blazer or Berlin Jacket; cut from a semi-sheer cotton-silk voile, this versatile shirt features a ruffled shirred collar and sleeve cuffs, offering just the right amount of softness year-round.
Also arriving with this well-timed release is a sumptuous grey or neutral cashmere set — lounge pants and a sweater that are sure to make any at-home relaxing all the more luxurious — and the sophisticated Drew skirt, a below-the-knee tailored staple that looks just as elegant with Helen Cherry's cashmere cardigan, as it does a crisp button-down shirt.
To celebrate Helen Cherry's beautiful new release, we are delighted to have a graphite Rae blazer and matching classic cigarette pant suit to give away to one lucky Denizen.
This competition is now closed.