A pair of chic, white sneakers is about as essential to a well-curated wardrobe as a black blazer or some perfectly-fitting jeans. In fact, we would argue that without them, any sartorial line-up would feel distinctly lacking, left to suffer from the absence of shoes that can transport their wearers from casual occasions to more dressed-up affairs with very little effort.
It's hardly surprising, then, that renowned Parisian Maison, Christian Dior has unveiled its own take on the classic white kick, recently releasing its new Dior-ID sneakers to guffaws from new-wave shoe enthusiasts and longtime followers of the brand alike. Bold, contemporary and distinctly 'Dior,' this highly-anticipated new style is only adding to the brand's upward-trending sneaker cred, which was given a recent boost in light of last year's major moment with the Dior Air Jordan 1.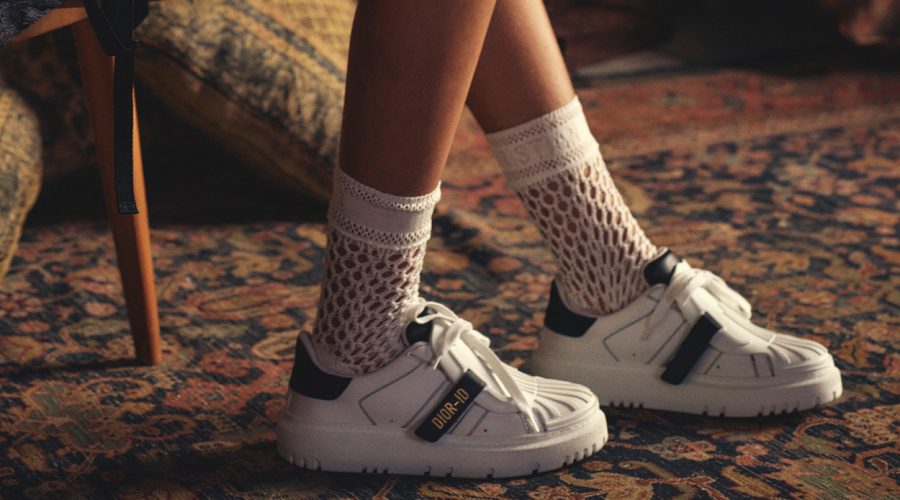 Offering a structured take on the style we know and love, the new Dior-ID sneakers are made in Italy from luxurious, calfskin leather and boast a low-top silhouette and platform sole. The design reinvents vintage motifs with interesting, tonal details that work (while retaining the style's necessary simplicity) to ensure these sneakers feel like a fresh evolution.
Available now from Dior's Queen Street boutique, the Dior-ID sneakers come in a range of colourways, from a simple navy, white, black and nude to more playful green, red and silver, and are rapidly establishing themselves as the sneakers of the season.