While we're currently lapping up the sparkling days of late summer, you won't find us too deeply in (sartorial) mourning once more of a chill sets in. This is thanks to the cosy staples from Acne Studios that have just arrived at Workshop, ready to inject a hit of bright optimism into any season.
Within the latest outing from the signature Face collection, unisex flannel and stripes are rendered in cheery shades, ready for the daring to clash at will. Acne also worked with the Oslo-based Munch Museum on a selection of prints featuring artworks by famed Norwegian painter Edvard Munch, in "an homage to Scandinavian art".
Celebrated artworks like 'The Scream', 'Lovers in the Waves' and 'Madonna' have made their way from the frame onto garments, and can now be donned on shirts, sweaters, bags and more.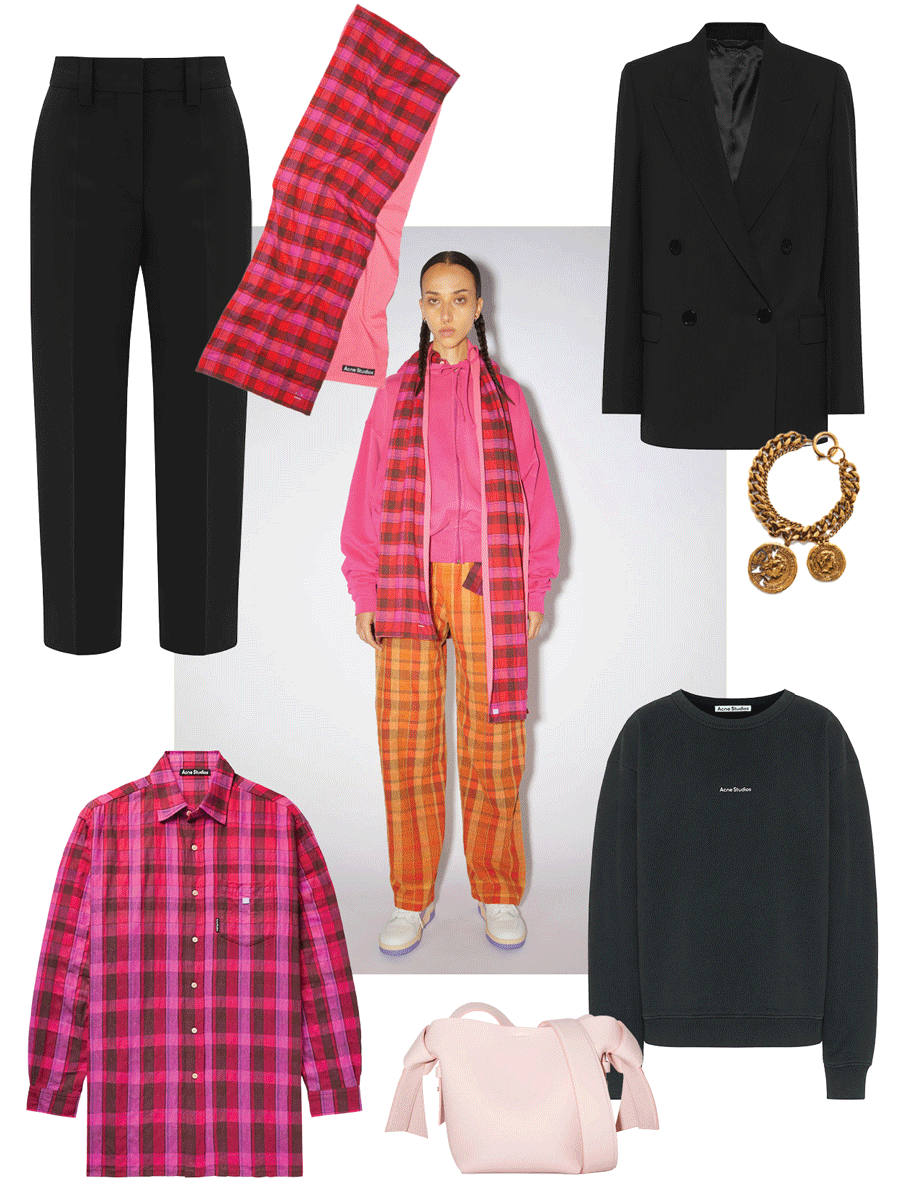 Tailoring is always another of Acne's strong suits, and the classic fit suit jacket is a forever staple. Double-breasted with peak lapels, it sits effortlessly with either slim tailored trousers or a more fashion-forward pair like Acne's high-rise suit trousers. Cut from the same wool-blend suiting, the latter have a kick-flare silhouette and pin-stitched centre front creases.
Highly covetable accessories are, as usual, a key part of Acne's new-season offering, with scarves, jewellery, hats and bags forming the perfect finishing touches.
Trust this Scandinavian fashion favourite to have thought of everything one could need for a bona fide closet refresh.