From the very beginning, Mulberry has been a brand that stands for sustainable principles, supporting local industry and above all, longevity. Its first ever collections were made using the leather offcuts from a local factory, handcrafted around a kitchen table into a range of belts and chokers.
Indeed, in everything Mulberry does, an awareness of overarching impact seems to go hand-in-hand with a keen eye for beautiful design — the two ideas coexisting harmoniously in all of Mulberry's coveted collections.
This year, the brand is celebrating a milestone. Fifty years of following a 'made to last' mantra has seen Mulberry solidify its position as one of Britain's most covetable brands, and its handbags as some of the fashion world's most admired. Now, the brand is turning its attention to the next 50, in order to ensure its sustainable legacy for generations to come.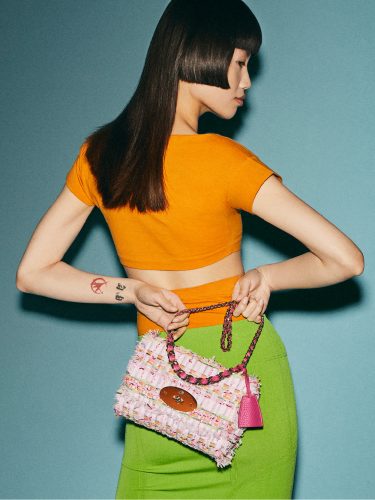 Marking its half-century, Mulberry is releasing a series of limited-edition, Mulberry Editions collections throughout the year. The first of the series, 'Icons Editions,' was released at the beginning of this year and paid tribute to the legacy of some of Mulberry's most influential creative decades, including Nicholas Knightly, Emma Hill and Johnny Coca. We will be watching with interest as more of these special releases drop over the course of 2021.
Not a brand to ever rest on its laurels, Mulberry will, of course, continue to focus on its mainline accessory collections, determined as ever to build on its reputation of sustainability and innovation.
For its Autumn Winter 2021 handbags, Mulberry combined long-awaited relaunches with elegant new silhouettes in a collection that felt appropriately joyful and celebratory.
Alongside the new Iris Hobo — a relaxed new addition to the brand's Keystone Lock family — Mulberry made bold use of colour, resurrecting its vibrant, signature Mulberry Pink from the archives and placing it alongside a raft of new shades (Cambridge Green, Icy Pink, Apricot and Cloud).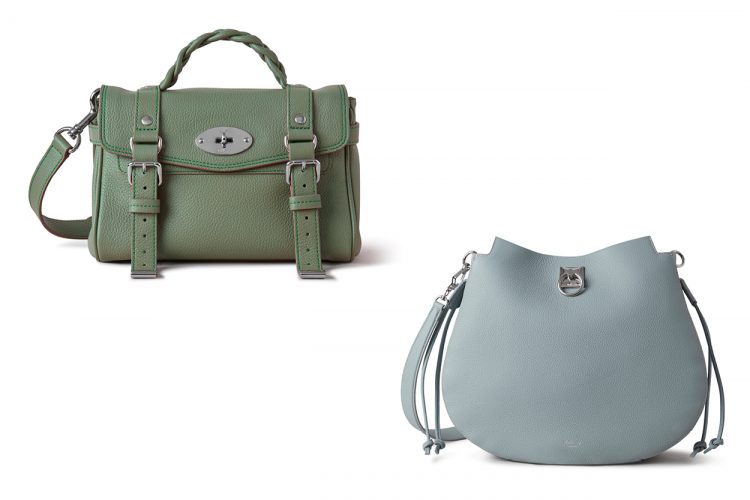 Importantly, over 70 percent of Mulberry's Autumn Winter 2021 collection was made using leather sourced from environmentally-rated tanneries (58 percent of which boasted gold standard ratings).
In addition, its Somerset factories — which are entirely carbon neutral and send zero waste to landfill — still see over 50 percent of Mulberry's collections produced by a community of local craftspeople, a number of whom have been trained through the brand's in-house apprenticeship programme.
While 2021 is an undeniably exciting year for Mulberry, the brand has made it clear that no matter how significant its achievements, it will continue to create collections according to its core principle, one that has underpinned all of its creations for fifty years — luxury that lasts.