Picture this: It's a fairly ordinary Friday morning, and as far as my routine goes, it's business as usual. Well, with one minor difference. This Friday, when I pull up to my client meetings, I'm behind the wheel of the new 2020 Maserati Levante 350 GranSport — and I have to say, it feels good.
Before you start thinking that I must have won Lotto, let me set the record straight. It was, in fact, because I had selflessly volunteered my test-driving services in the name of quality journalism, that I found myself in the driver's seat of an SUV that was proving most of my assumptions about its kind very wrong.
Leaving my first meeting that day, I pulled into the flow of traffic with an air of confidence, the signature Maserati purr from the pneumatic valves of the exhaust system daring people to stare as I glided elegantly past (and pretending not to notice when they did).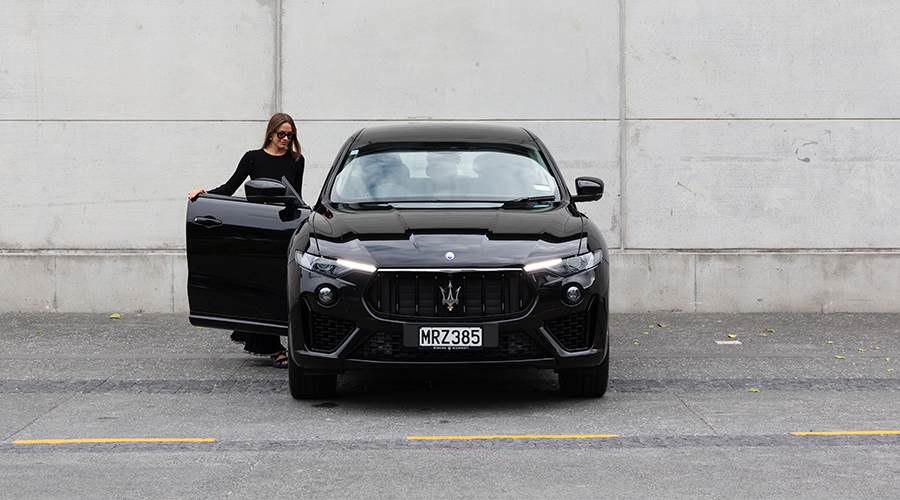 Even when idle, the Levante 350 GranSport has a certain 'I'm loud and I'm proud' character, call it a testament to the marque's Italian pedigree and its commitment to an aesthetic of refined luxury. With a design comprising sleek, clean lines that run from a magnificent front grill all the way down to a perfectly-formed rear, the body of this car is so well-shaped, it would make the Kardashians jealous. It has that new-car smell that makes you feel like you've made it, an infotainment system so vast that you'll end up sitting in your driveway for hours simply trying to make a decision (but with wealth comes options, right?) and hand-stitched leather so soft and carefully-detailed that a drive to the shops will feel like stepping into an Italian fashion atelier. With its trademark Maserati tridents embossed on all of the headrests, this car is Italian by name and Italian by nature.
Deciding it was time to put the Levante 350 GranSport through its paces (because what kind of test-driver would I be if I simply judged the car on its looks alone) I headed West, choosing the infamous winding road out to Piha as the ultimate testing ground. Once on the motorway, I switched into Sport Mode, and dropped down a gear, which really gave her a chance to open up. She handled it very, very well. And although I knew that under the perfect curves of her bonnet sat a Ferrari-built Twin Turbo V6 engine, I was still somewhat surprised that a car of that size could handle my Formula 1 aspirations with such grace and effortlessness. We got up to 100km/h in just six quick seconds, but despite being tempted, I decided to hold back from pushing her to reach her top speed of 251km/h. I didn't want the team at Maserati to have to cough up for a speeding ticket on my watch.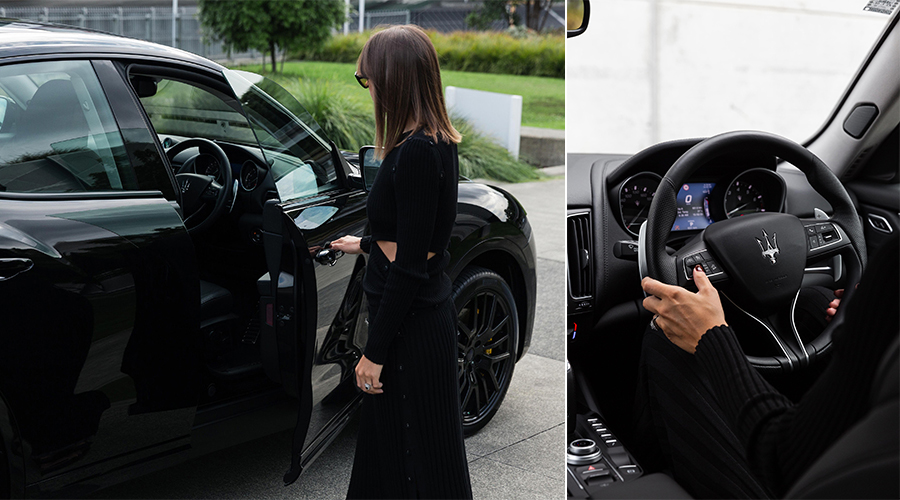 Piha proved a good choice. Part of the beauty of the Levante 350 GranSport, is that it was designed to allow the driver to feel every twist and turn, with suspension that enhances ride comfort and handling. I truly felt like I was on a racetrack, even if I wasn't driving at eye-watering speeds. The fact that she's a high-performance SUV that handles like a sports car, really made me feel like I was getting the best of both worlds. The standard features in the Levante 350 GranSport include front and rear parking sensors, blind-spot alert, rear camera, keyless entry and dual-zone climate control, all the bells and whistles that will take you from A to B in total comfort and style.
Our time together was short and sweet, and saying farewell to my weekend whip was not easy. I was faced with a brutal reality check when I stood, like an idiot, at the driver's door of my basic run-around expecting keyless entry, before suddenly realising I had to actually find my keys and press the unlock button. The dream was over, so there was only one thing left to do: buy a Lotto ticket.