You might be aware of Maison Kitsuné. You might even own one of its recognisable sweaters or tees. But what did you really know about the intriguing label started by Gildas Loaëc and Masaya Kuroki? Considering that Maison Kitsuné recently appointed a new Creative Director, Yuni Ahn (previously Design Director at Céline), an appointment taking its collections to a whole new level, as well as the fact that the brand is about to arrive at Superette International, we thought we'd delve a little deeper into its intriguing DNA.
Maison Kitsuné was a fashion concept born from the brand's in-house record label, Kitsuné Musique, which has built a reputation for seeking out and showcasing new and untapped talent. A series of coffee shops — Café Kitsuné — also falls under the Maison Kitsuné umbrella, a far-reaching, uniquely creative umbrella that represents the kind of lifestyle we all want to lead. One where style is simple and multi-tasking a breeze.
The brand embodies the cultures of its owners. On one hand, the reputation Parisians have for being creative, effortlessly chic and handling the daily trepidations of life with enviable grace is clearly where Maison Kitsuné's unfussy elegance, tricolour motif and air of laid-back 'cool' come from. On the other, its carefully chosen fabrics, meticulous attention to detail and penchant to temper fashion with practicality seems to draw from its Japanese influences.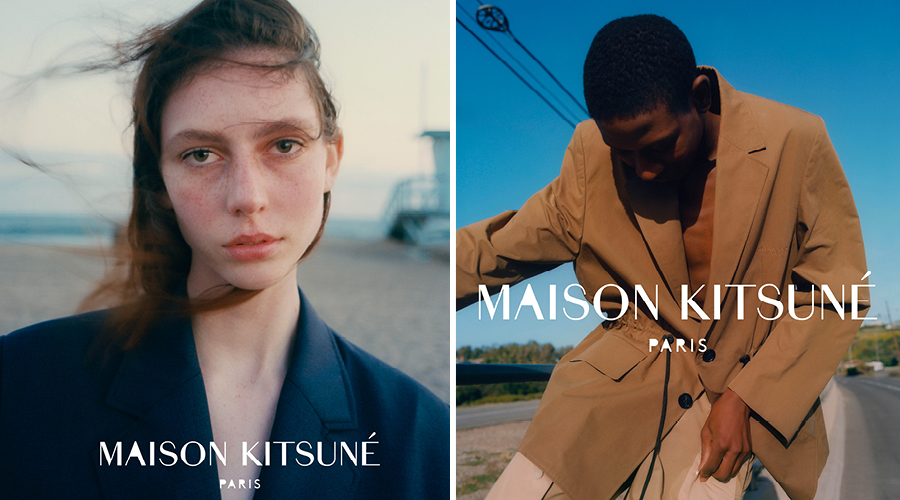 Maison Kitsuné is the ultimate brand for elevating the everyday. In the 16 years since it started, it has garnered a loyal following all over the world for the unique way it puts contemporary twists on the classics and manages to balance daring, playful details with timeless finesse. It has also made a name for itself via a series of lauded collaborations with brands that include New Era, Oliver Peoples, Ader Error and even the NBA.
All of that said, we were very excited to learn that Maison Kitsuné would be joining the line-up at one of our favourite, multi-brand stores — Superette International. Its FW19 collection harks back to Kitsuné's musical roots in the way that it speaks to the 90s (albeit in its own, distinctly refined way). With technical fabrics and sophisticated silhouettes offering pieces that we want to wear every day, we'll be reaching for this label when we're after something easy, classic and timeless — especially when we're short on time.
Reminding us to embrace the laissez-faire elegance of the French and the precise practicality of the Japanese, Maison Kitsuné is a welcome addition to our wardrobes.