There is a contemplative calm that permeates New Zealand designer Mahsa's latest collection. Comprising the kinds of pieces that simply lend themselves to a spot of philosophical pondering, A Single Woman – Mood 3, is a continuation of the designer's signature relaxed refinement and yet in many ways, feels like a definitive step forward.
Shot by Derek Henderson at The Brake House — an icon of modern architecture just outside Auckland — the collection finds its feet in the shirting we have come to know as Mahsa's mainstay (soft, flowing styles with simple silhouettes and occasional bow detailing) but breaks away from expectation with the introduction of subtle but powerful masculine touches — an exaggerated collar here, an oversized blazer or trench coat there.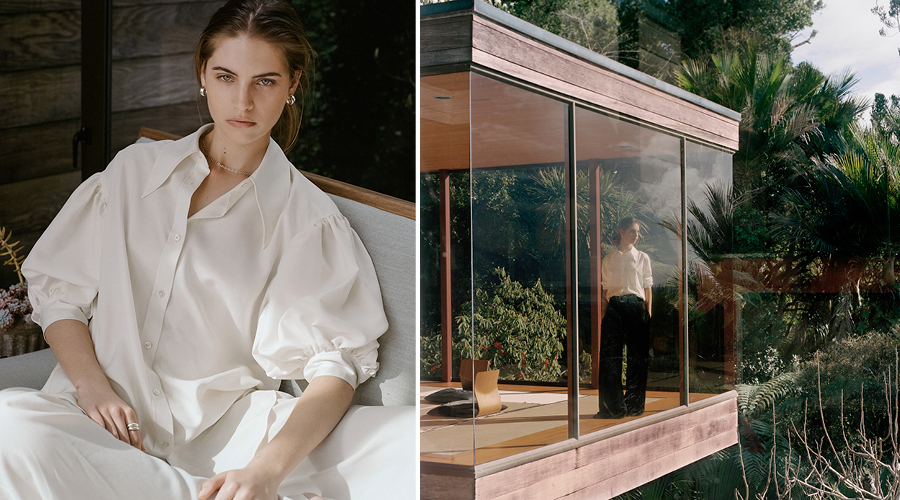 The feminine-masculine binary is balanced with precision and perfected with sharp tailoring. It results in a collection that is, as the name indicates, for 'a single woman' — which is not to say that it caters only to women without romantic partners, but that it speaks to an independent spirit, a daring resolve and a way of existing in the world that isn't dictated by the opinions of others.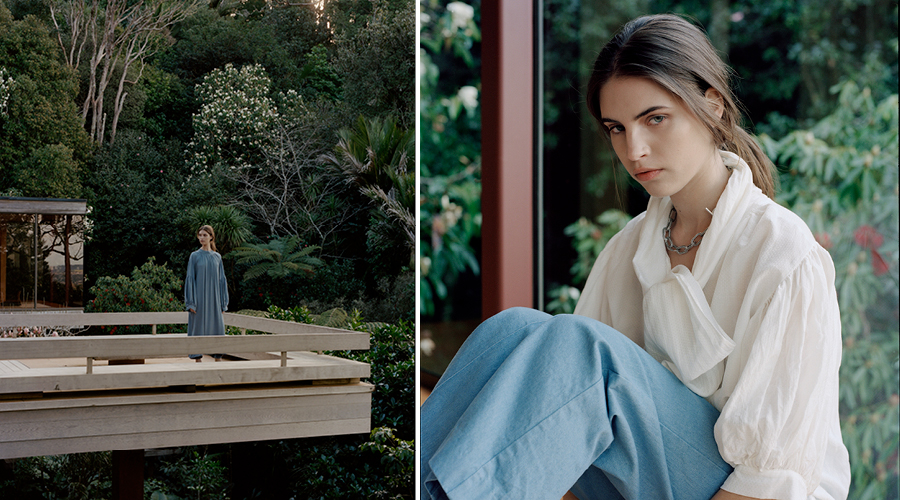 Just as the model stands alone on the balcony of The Break House surrounded by dense greenery, and Henderson pulls back to create a frame that captures her solitude, we are given a picture of autonomy that represents the way Mahsa clearly wants her clothes to be worn — with a sense of fearlessness and in total freedom.
Mahsa's Mood 3 collection is available locally from Simon James Design.