Dedicated followers of fashion now have even more options for giving life the luxury touch, thanks to exceedingly stylish lifestyle accessories from high fashion and jewellery houses. From sporting equipment to tech and even vehicles, there's no reason why style should stop at our wardrobes.
Blue Crush
For Chanel's 2021 Coco Beach resort collection, Creative Director Virginie Viard embraces youthful exuberance and vitality. Surfer chic has been hit with a splash of refinement, as easy separates like blouses, shorts and swimsuits are adorned with an elegant tropicana motif. But it's the accessories we've got our eyes on — in particular, the highly coveted wakesurf board, ideal for showing off your wave riding prowess.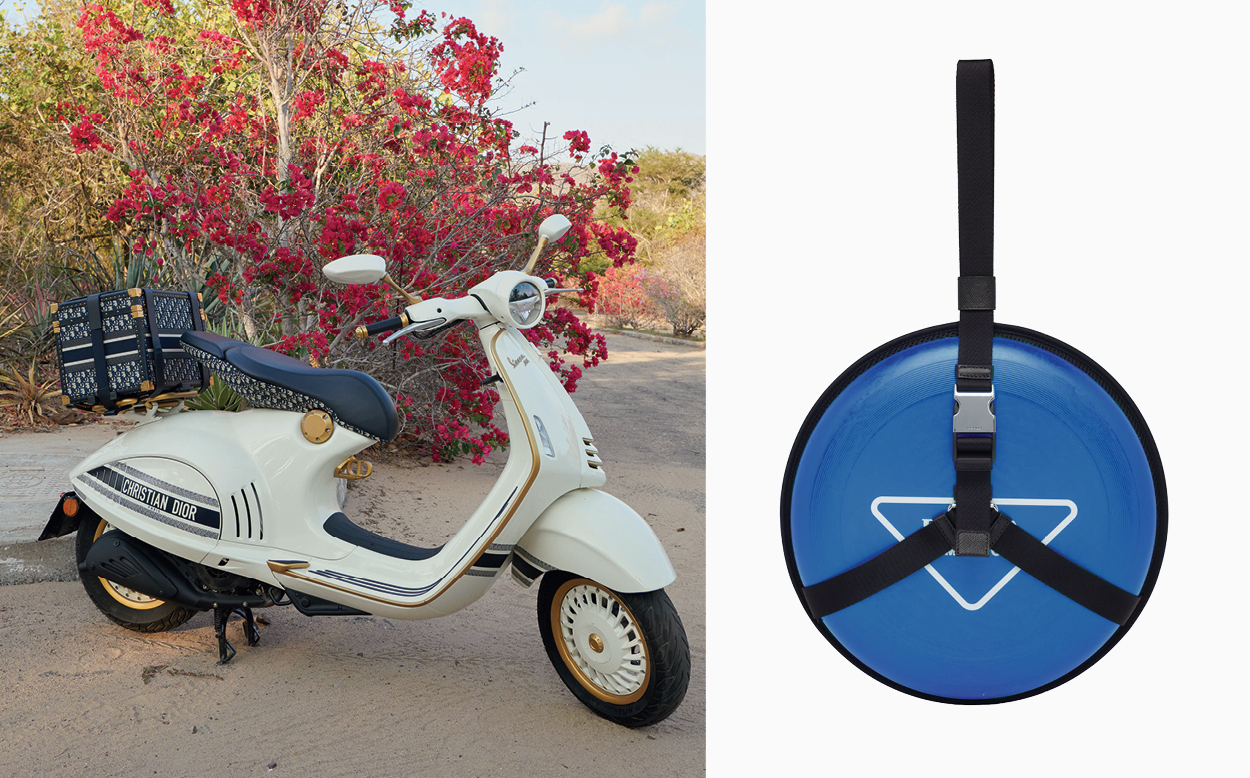 Couture Cruiser
This highly desirable collaboration between Dior and Vespa is sure to make a memorable odyssey of even the most mundane commute. A contemporary update of the seminal Vespa 946, this scooter harnesses both French joie de vivre and Italian dolce vita, and has been redesigned by Maria Grazia Chiuri since its initial 2012 launch. It includes a Dior Oblique motif top case specially crafted to fasten to its luggage rack; top with the matching helmet and you'll never have to worry about an inherently practical accessory cramping your style.
Fashion Fling
From garden to coast to mountain, nature in all its varied glory is the central muse of the Prada Outdoor collection. Comprising three separate capsules that call to mind each specific environment, we're particularly charmed by the Prada Frisbee designed for days on the beach — just make sure whoever you throw it to is certain to return it.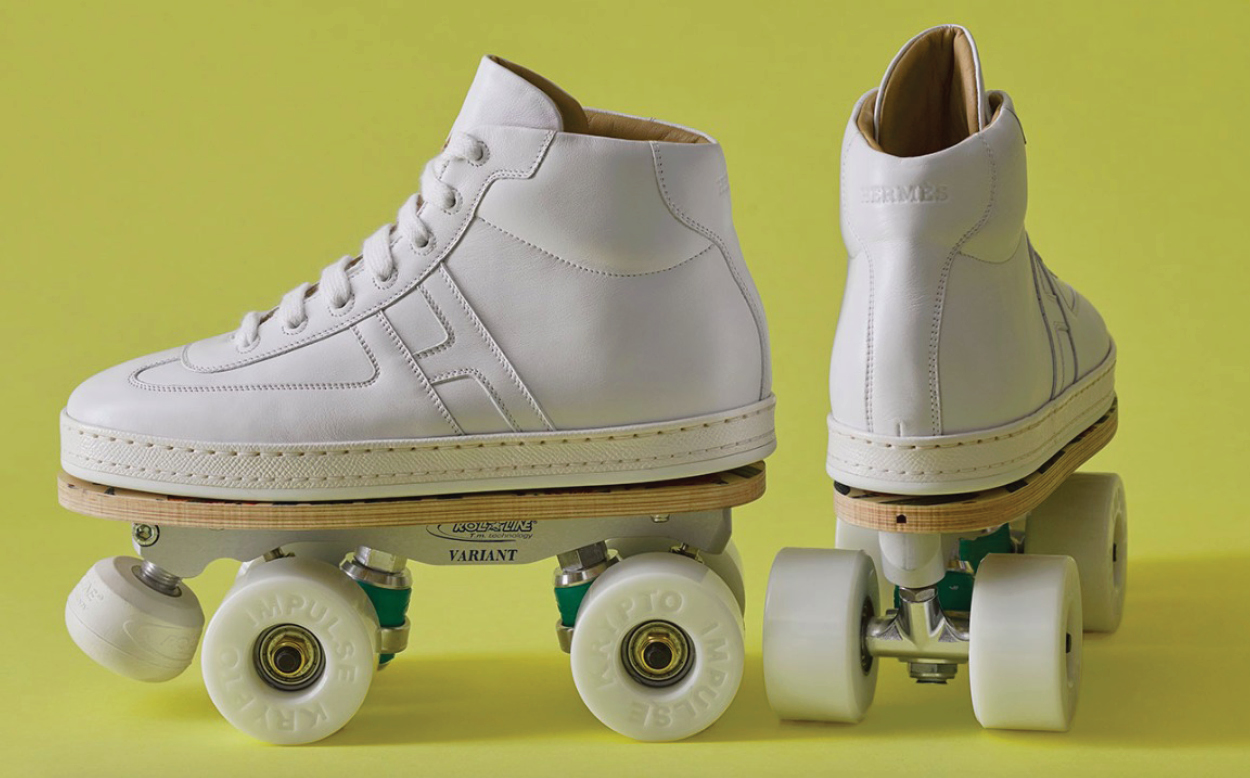 Wheeler Dealer
Giving this retro pastime a refined reinvention, the Savana Dance Roller Skates from Hermès harness the brand's quintessential use of sumptuous materials and ingenious design. Combining a white, calfskin high-top sneaker and a maple wood platform with a modified version of the signature Savana Dance print, an innovative fixation system within the sole allows for the skates to be removed at will for two-in-one fun.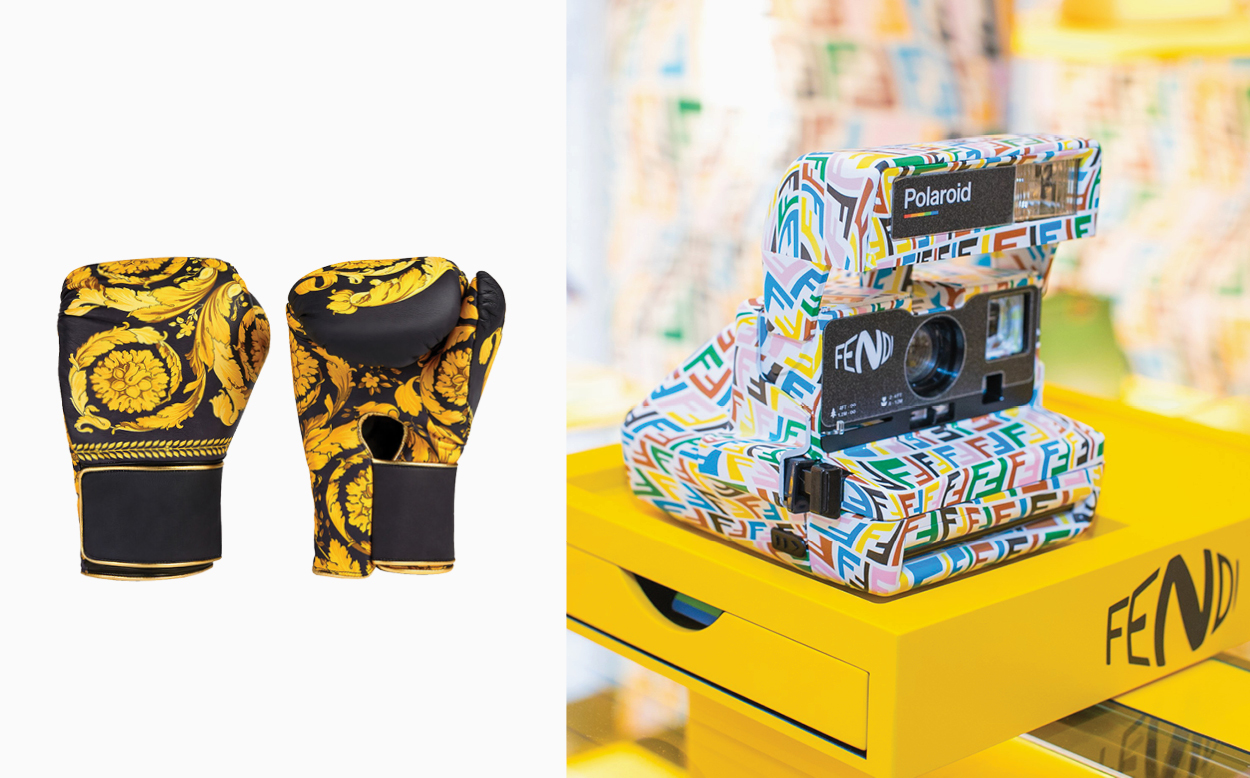 The New One-Two
The popularity of boxing now endures beyond merely a fitness fad, and we'd be willing to place bets on these eye-catching Versace boxing gloves helping our punches land that much more victoriously. Covered in the fashion house's iconic Barocco print and with a 100 percent leather outer, they hit the mark when it comes to a stylish sweat session.
Snap Happy
Capture memories in style with Fendi's wavy collaboration with artist Sarah Coleman and Polaroid. Adding a psychedelic 70s touch to the 90s favourite and bringing it decidedly into the modern day, both Coleman and Silvia Venturini Fendi worked together on a fresh interpretation of the iconic FF logo pattern, making this everyday object a work of art in itself.
Press Play
Saint Laurent has long been connected with the musical realm, frequently garnering inspiration from musician muses. It follows that the house would delve into audio accessories, with this Saint Laurent x Bang & Olufsen Beosound Edge speaker. Darkly chic, it is crafted with a marble-look fabric front and black aluminium sides that allow for a simple tap to control, delivering B&O's state-of-the-art listening quality.
Take a Cue
From the display case to the dining table, the home office and even the pampered pet, Tiffany & Co. has been lending its luxurious touch to everyday objects for some time now. Place a hint of the signature Tiffany blue in the games room with this meticulously crafted, oak pool triangle and custom-made ball set, featuring a removable sterling silver plate that is perfect for personalisation.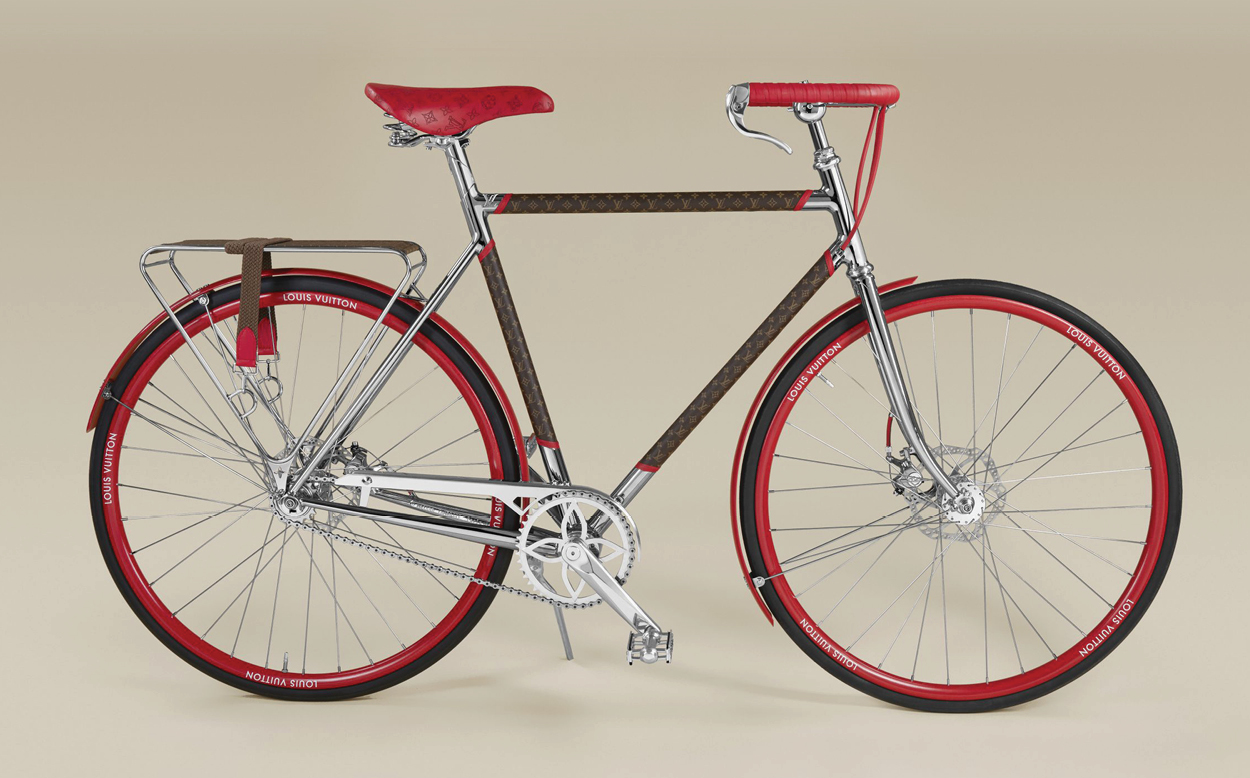 Pedal to the Metal
When it came to the creation of its first bicycle, it makes sense that Louis Vuitton turned to artisanal Paris-based bike-maker Maison Tamboite, which was established in 1912 and is known for its assured, technologically innovative designs. With its instantly recognisable, brown leather monogrammed frame and pops of red, the LV Bike is a beautiful extension of the fashion house's artful heritage.