While it's surprising that a designer as prolific as Karen Walker hasn't branched into bridal before, after being introduced to the iconic designer's elegant new Atelier collection, it seems that the wait was worth it. 
Offering an end-to-end bespoke service for blushing (and brazen) brides-to-be, Walker has created a collection of 12 dresses and five suits, to sit alongside an impressive line up of engagement and occasional rings — each one an entirely new design and each made to the exact specifications of the wearer.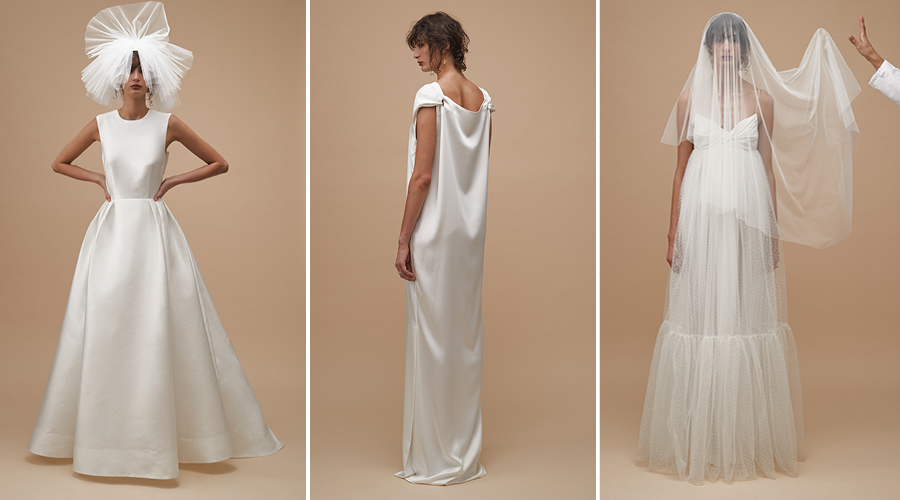 The dresses, while clearly cut from the inimitable Karen Walker cloth (some of the designs have been directly inspired by archival looks), carry their own distinct identity, where shape, length, volume and structure have all been explored to offer a diverse range of silhouettes.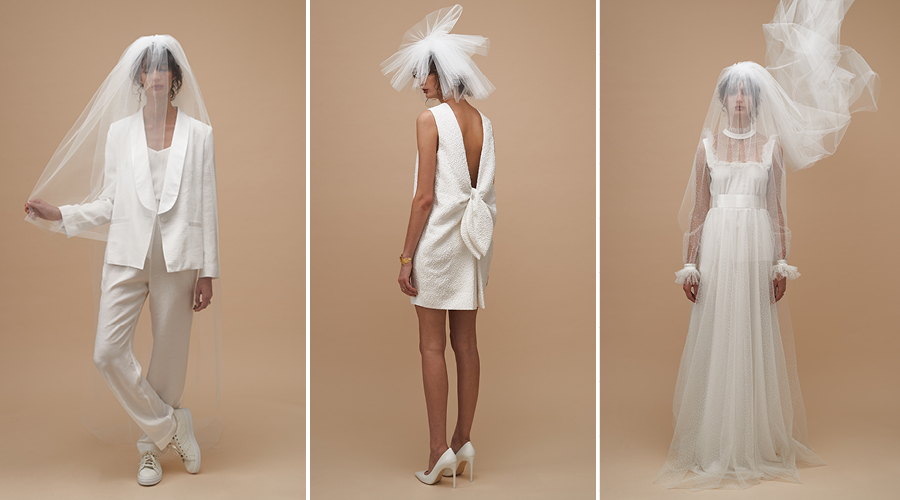 Sourcing many of the textiles from Gratacós, one of the world's great couture fabric houses, designs can be rendered in the likes of floral lace, glass-beaded embroidery, dotted tulle, bubble jacquard and a particularly luxurious crêpe de Chine. 
The jewellery, in a similar vein, has been crafted to reflect the special and personal nature of a wedding day, with 14 new styles designed to sit singularly or stacked together.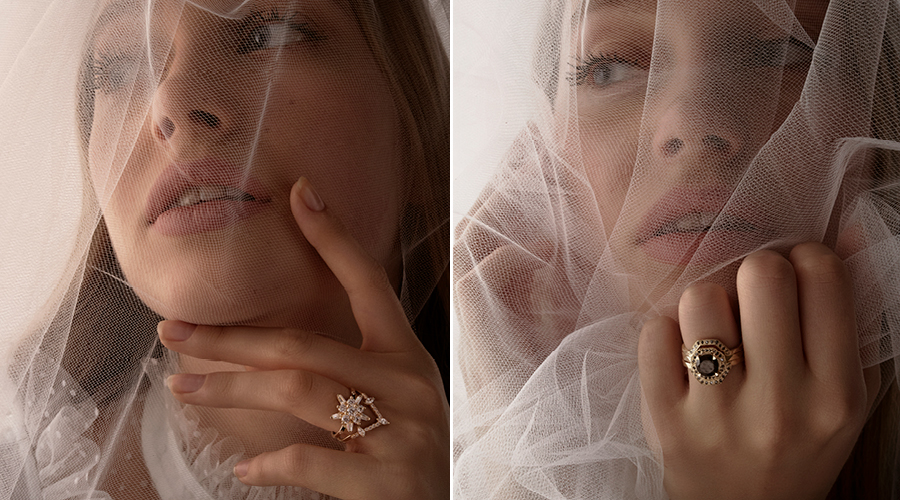 From delicate tiara shapes to eye-catching starbursts, stones like champagne, black and white diamonds, morganite, peach and grey moonstone, onyx and rutilated quartz can be used to brilliant effect, leaving any bride with a piece she can treasure forever.