When Juliet Souter launched Marle in 2015, she started with a mere ten knits. Having worked in the industry for many years — learning all aspects of the fashion game — she saw a gap in the market for modern, minimalist knitwear. Naturally, shoppers and stockists alike soon asked for more of her thoughtfully designed and sustainably-minded pieces, seeing Marle quickly grow into a fully-fledged fashion brand from its laidback base in Mount Maunganui. With the philosophy of everyday luxury, and a focus on impeccable details, exceptional materials and superior quality, Marle is the elevated epitome of conscious design.
Here, Souter shares her knowledge on fashion, style and building a successful career.
Experience is essential
From an early age, I knew I wanted to work in a creative industry. I was impelled to get as much experience as I could to identify my passion. I started doing work experience while I was at school for local designers and larger corporate companies — from picking and packing orders in warehouses and working in luxury retail, to putting lookbooks together for designers to send to buyers. All these experiences equipped me with the knowledge I needed to explore fashion design and running a business. I was very lucky to have an encouraging family. With their support I left school early to study fashion at AUT with the vision of one day creating a brand that was a reflection of my vision and values.
Try it on yourself
As a young girl, I was always experimenting with various pieces of fabric, creating things that I wanted to wear. I remember one day I found a piece of old denim, wrapped it around my hip, stitched a single seam and called it a skirt. I had a number of friends compliment me on it and little did I know at the time, this moment really solidified my confidence in creativity.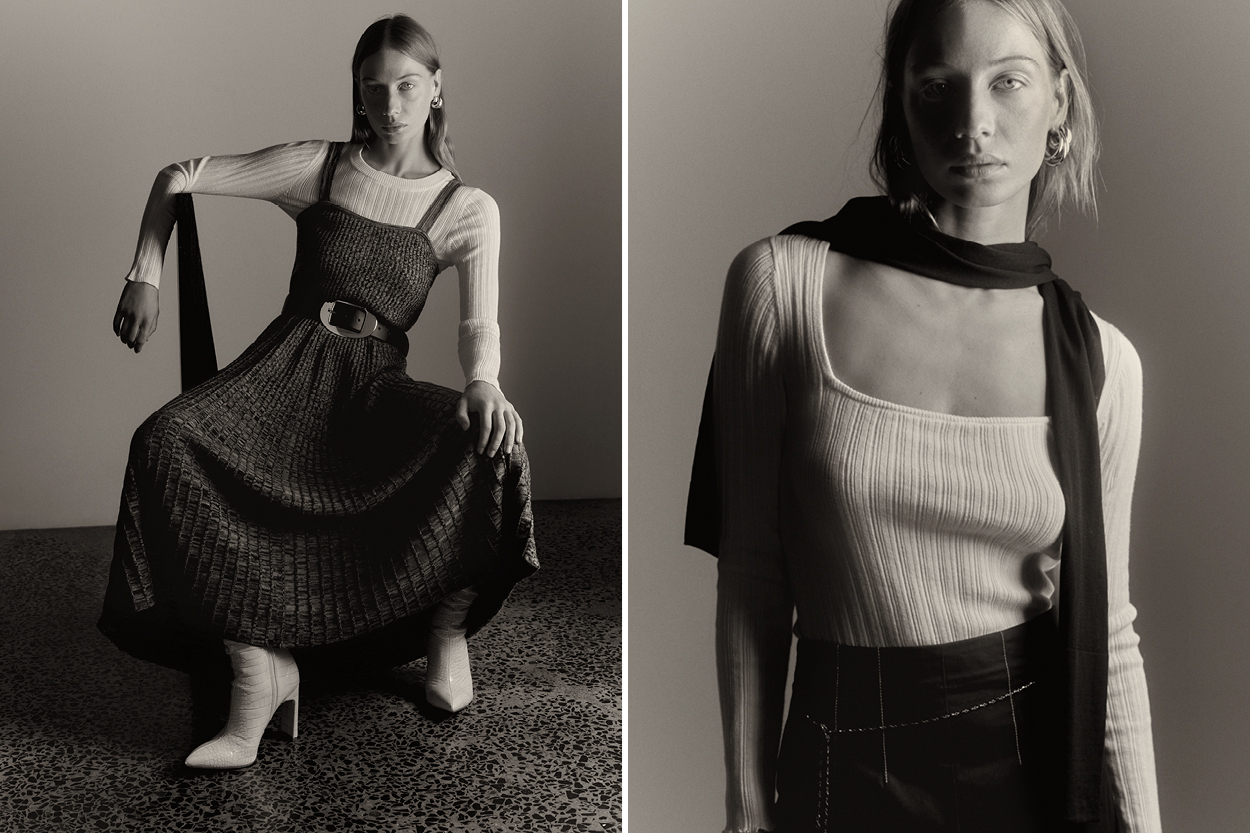 Wear many hats
I think some people might assume I draw pretty pictures all day. In reality, no two days are the same and the actual 'design' part of my role gets smaller each year as our team grows and I work on different parts of the business. As Creative Director, I am across design, marketing, production, online and sales. We work with an external marketing and digital team and also sales teams so there's a balance of international time zones and video calls and making sure everyone has what they need. I'm getting better at working out where to focus my energy.
Inspiration is everywhere
I'm inspired by all the wonderful people that are in my life. Nature and its raw beauty — I love getting out and enjoying what we are lucky to have on our doorstep as New Zealanders. I find architecture and interior design hugely inspiring — the forms, the materials and the special spaces.
Clothes are fibres first, and last
I have always loved natural fibres for the way they feel and behave — as well as their luxuriousness. They carry all sorts of beneficial properties, such as being breathable, warming and cooling. After learning of the effects on our planet from synthetic fibres, it became clear that working with fabrics that could gently return to the earth was the only way I wanted to work in the industry. While we have come a long way, there is still limited availability of materials, so I start with what is available to me and what I can create from it.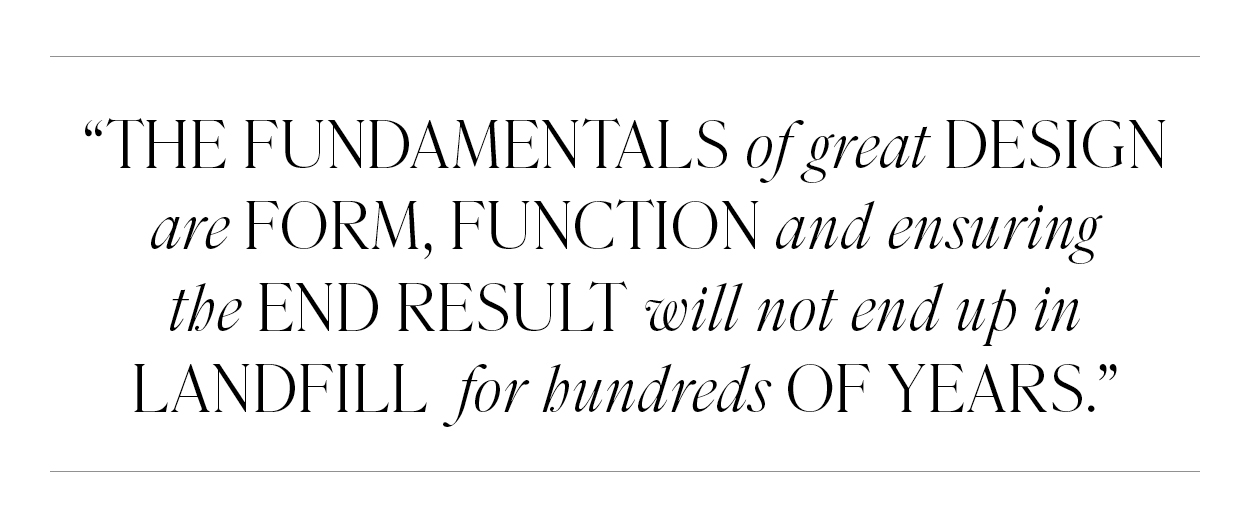 It's timeless
Design to me is about creating pieces people want to wear over and over again, wearable pieces that are not attached to a season. We see it as combining simplicity with luxury.
The importance of a signature piece
The Mimi Jumper is a standout. It helped us to gain a lot of brand awareness as our customers came to trust in the quality of our products. It continues to grow in popularity.
Continue the design conversation
We deliberately include some of our most loved pieces in every season, perhaps updating a detail or colour, with the intention of adding to your Marle wardrobe each year without the need to replace. Marle is a considered brand that encourages mindful consumption. It's important to stay in our own lane.
Create looks that last
I constantly update my wardrobe with iterations of the Jo Jumper and Ida Pant. Both effortless and wearable, they have been well loved pieces in Marle collections since the beginning. They are simple in design and functional in form, which means they can be worn in many ways for many occasions — which for me, epitomises everything I want Marle to stand for and be known for.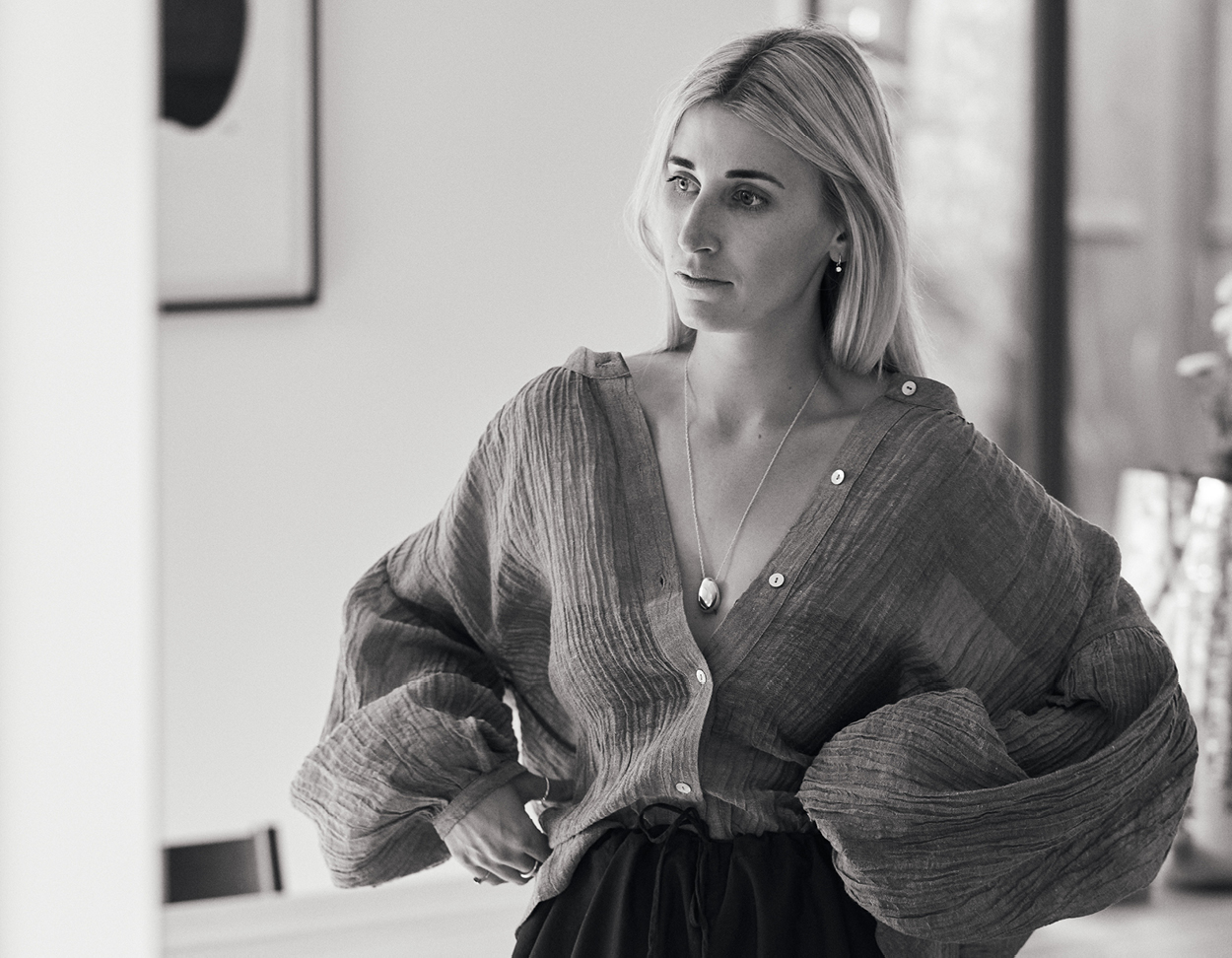 It's paramount to create with intention and integrity
We see fashion as more than just a passing trend. Marle isn't for one person, one age group or one style — our considered cut, fit and silhouettes can be worn and loved by many. They allow the wearer to make it their own in terms of personality, lifestyle and individual aesthetic, which I love.
On family
I'm a working mother with two beautiful children. I want to create a brand and a business that helps to care for the world I am raising them in and equally, I want to create a space for our team where they know their home life is supported, in all ways. I am motivated and inspired to be part of the change I hope to see.
A culture of success
Creating the culture we have at Marle has been something truly important to us. Our small but growing team spends a lot of time together so our hope is to create a loving, inspiring, nurturing environment. There is a lot of trust between us all and Marle wouldn't be what it is today without those in our office and our wider team. Together, we create the success of the brand, which is one of my proudest achievements.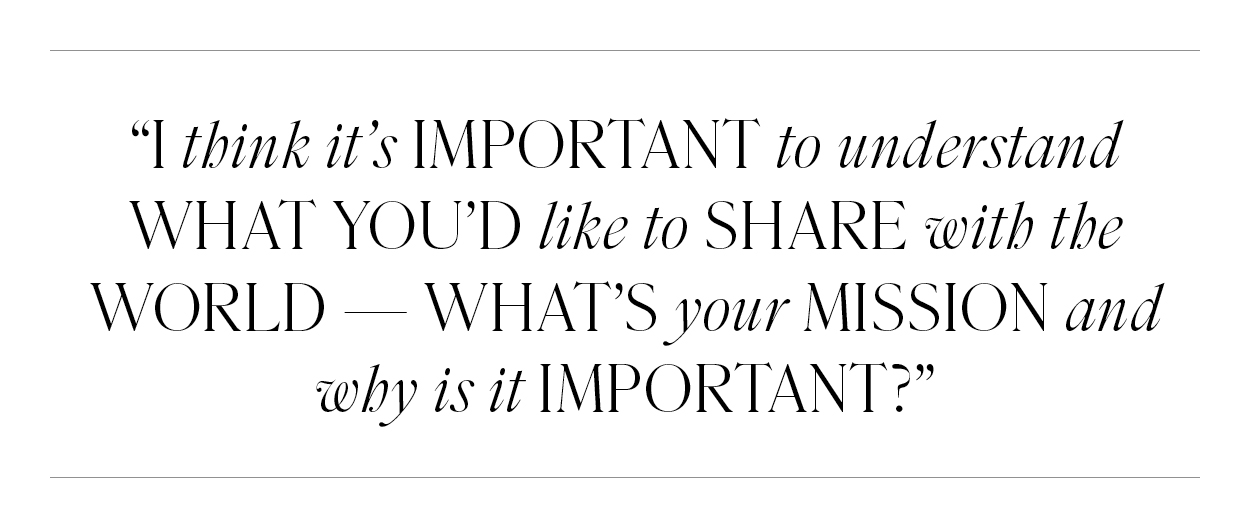 Every season presents an opportunity to do things differently
I would love to explore working with more obscure fibres such as banana fibre, coconut fibre and pineapple silk. I'm excited to see the developments in the years to come.
A great outfit
For me, I need to feel comfortable and to feel like myself. There's not one thing that is more important than the other, it's about putting on something and recognising how it makes you feel.
I still find it special to see women wearing our pieces
We dedicate so much of our time and energy to Marle, so knowing that our customers resonate with our brand is something I will never tire of.
Sustainability is a journey
Our intention was always to be ethical and sustainable and from inception, we've done things intentionally. We're constantly learning of new developments or approaches and applying these to every facet of the business. It's a work in progress — one we're wholeheartedly committed to.
The future of fashion, I hope, is bright
I don't see sustainability as something brands could do, I see it as something all brands should do and I am hopeful that conscious creation will start to be as important as commercialism. Our world is finite and it's our responsibility to recognise rather than ignore that.
Image credit: Cam Neate & Adrian Price