Delightfully practical and surprisingly versatile, clompy-stompy boots are once again making their heavy-soled presence felt as one of this season's favourite footwear choices.
Since the advent of Dr. Martens in the 60s, combat and worker-style boots have been a mainstay of various fashion subsets, however the style of shoe had arguably never been so readily adopted by those who consider themselves the fashion crowd as when Prada sent models stomping down its Fall 2019 runway in utilitarian pole-climber boots.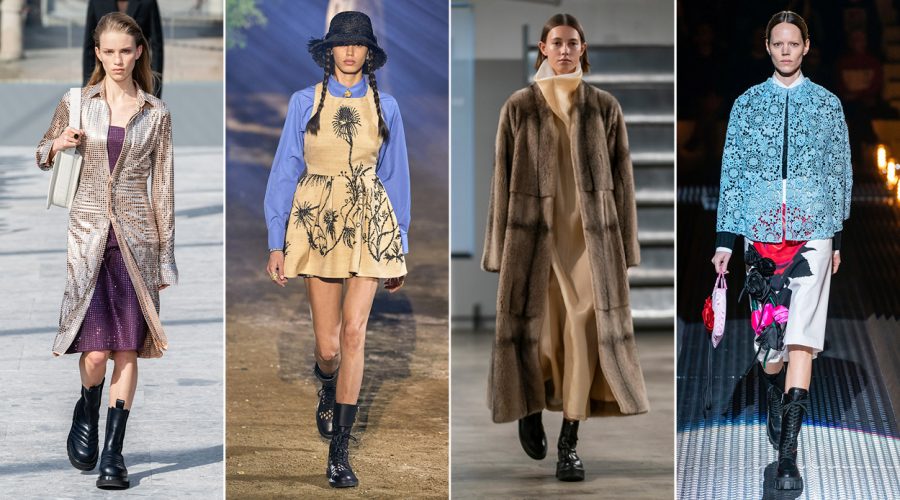 Soon enough, everyone from off-duty models to street style peacocks embraced the resurgence of combat boot-chic, and with designers like Bottega Veneta, Dior and The Row putting their own spin on the trend, it has not shown any signs of waning.
Prada's lace-up renditions were ultra popular, and anything similar will still signal that you mean business when it comes to this trend, but it's the chunky Chelsea boot that currently reigns as the style of the season — either cut exaggeratedly high and snug on the lower calf, or more reminiscent of a classic Chelsea boot reaching the mid-ankle.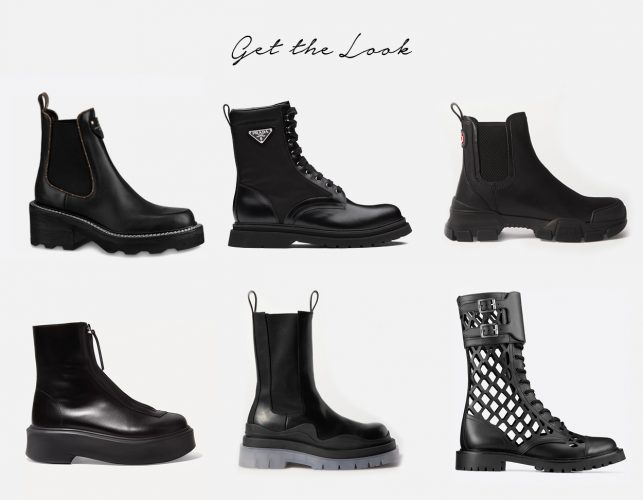 While this covetable shoe style is obviously heartily appropriate for autumn and winter, it is just as wearable for warmer months. Whether bringing grounded contrast to a pretty frock, or embracing full-tilt utilitarianism, here's how you can style chunky-soled boots for spring.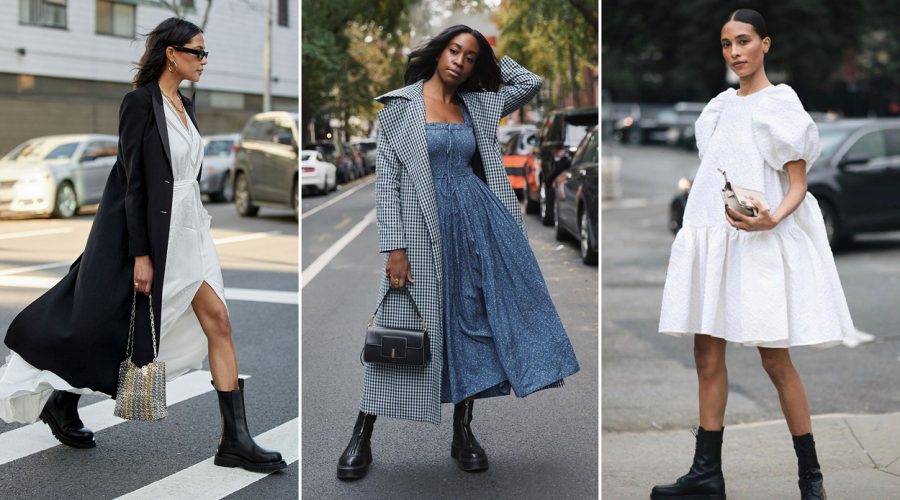 Opposites attract
There's something about pairing contrasting garments together that lends an effortless je ne sais quoi to a look. A mannish blazer over a slip dress, sweatpants with high heels, or — in this case — a pretty dress with chunky boots.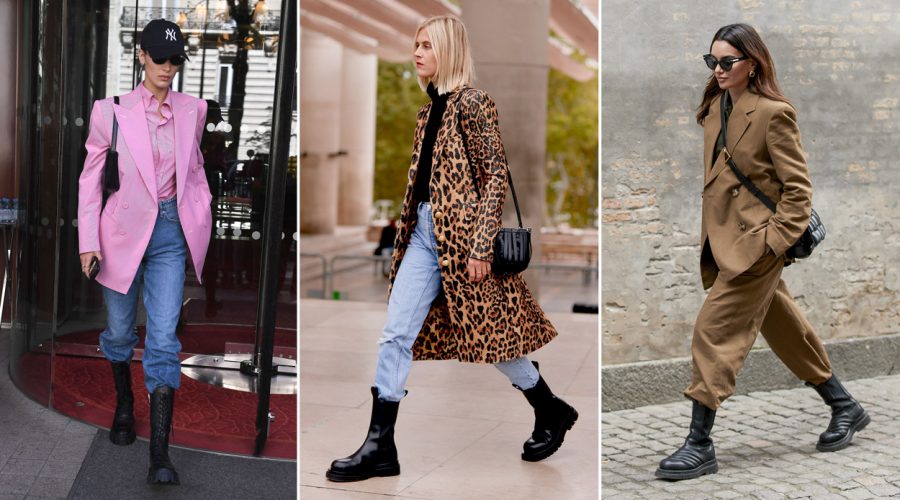 Tuck in
For brisk spring days or nights when trousers are called for, take inspiration from utilitarian style touchstones and tuck your lower hems into your boots. Not only will this mean you can maintain the full aesthetic effect of your footwear of choice, but it can help to alter the silhouette of looser trousers breathing new life into existing garments.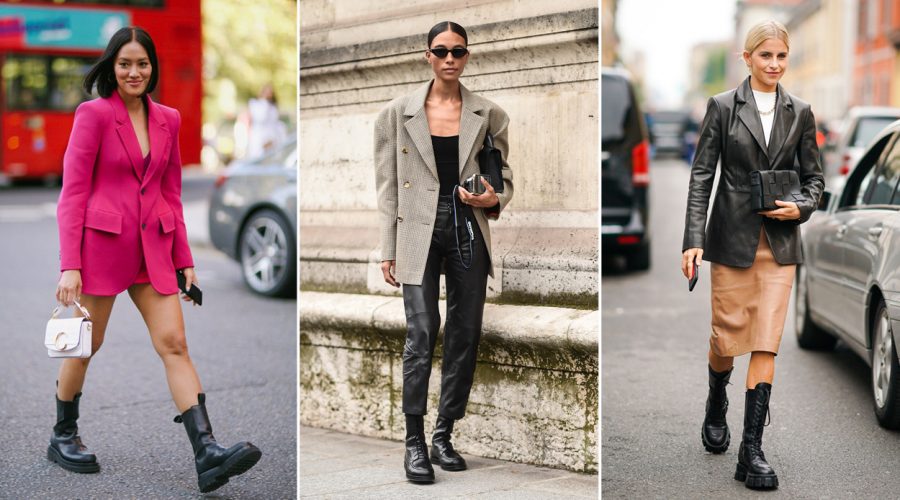 Business time
An oversized blazer can balance the heaviness of this style of boot by adding structure the shoulders. Playing with proportion by choosing slim-line trousers or leaving your legs on show will ensure you don't end up looking swamped and too boxy.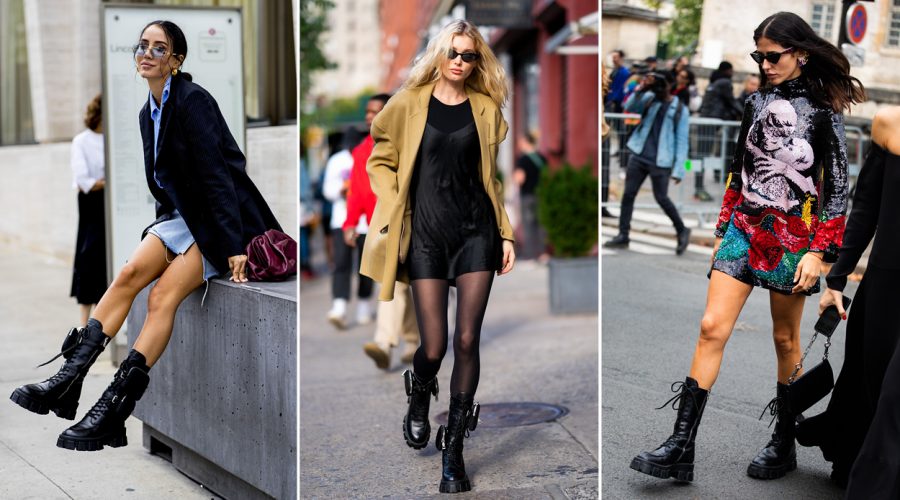 Mini me
The same rule of proportion applies when pairing these boots with miniskirts, by the nature of contrast adding a down-to-earth pragmatism to even the shortest of minis.
Transeasonal trench
These boots are the perfect foil for fashion's ever-evolved iterations of the trench coat — both new plays on a classic, today's renditions boast personality to the hilt.