H&M's designer capsule collections have proven a successful venture for the brand since they started with Karl Lagerfeld in 2004. Since then, H&M has worked alongside some of the biggest names in fashion to bring its customers collections that capture the high-fashion essence of the label in question while still embodying the high-street ideals that H&M has built its reputation on. This year, Italian powerhouse Giambattista Valli was the designer chosen as H&M's collaborative partner, resulting in a stunning collection that both evokes Valli's signature couture style while still feeling true to H&M. We spoke with both Giambattista Valli himself and H&M's Creative Advisor, Ann-Sofie Johansson, to ask about the inspiration and process behind the impressive collection.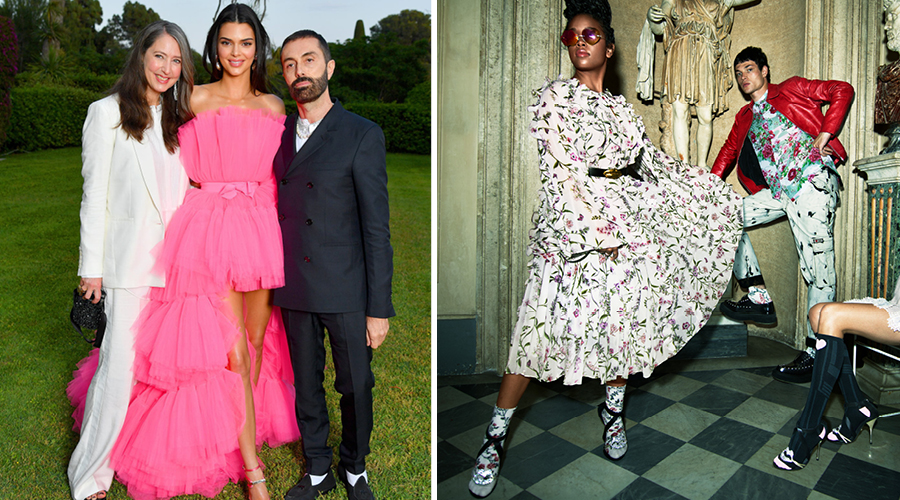 Giambattista Valli:
What was the design process like for this collection? Did you have to change your usual approach or look elsewhere for inspiration?
The design process was certainly very different – with H&M being so industrial, the fabrics and the techniques have been adapted to a lower price point. But the creative process behind it – from conception to execution – was in no way different from when I sit down at my desk with a blank piece of paper in front of me. After that moment of introspection, I start sketching. What comes after is just about careful selection of the best ingredients to make what I had imagined turn into reality. This time was no different with the exception that I knew I would have the H&M customer joining my other clients. What I was adamant about it that like any of my collections the whole collaboration had to be executed with perfection in mind and the details of each piece is proven in the results.

Giambattista Valli has become synonymous with uber-feminine shapes and couture finishes — how did you fit these high fashion ideals into a more high street framework?
For both women's and men's, I handpicked different signature Giambattista Valli elements, such as key silhouettes, plissée tulle, crystal and flower embroideries to be reinterpreted for the H&M customer. The collection conveys the "esprit" of Giambattista Valli but has been produced with techniques that could accommodate the needs of such a wider audience – for women and for the launch my very first men's collection ever, which is inspired by the eclecticism and global youth culture but infused with the Valli DNA.
This collab also marked your first foray into menswear — what were the most challenging aspects of designing for men?
I do not distinguish pieces between womenswear or menswear, I rather designed this collection for customers regardless of gender. When I create a piece, it is about the character who wears it, their personality and their own distinguished style and culture, and how my design could embrace these. So regardless of womenswear or menswear, it finally comes down to these core elements of an individual.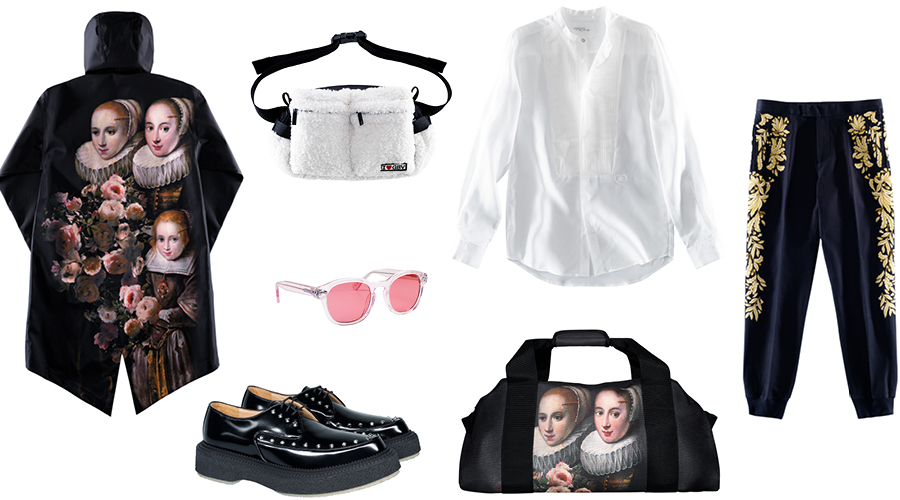 What kind of woman/man do you envisage wearing pieces from this collaboration?
The Valli Girls and Valli Boys are very independent. They don't follow any trends and they're very nomadic in their sense of style. They are very eclectic. The Valli People adapt to any situation in such a beautiful way because they are comfortable with themselves.
Which pieces are your picks to be the most popular and why?
I love every single piece of the collection. To me, they feel like unique collector pieces rather than throw-away garments produced based on trends. They are timeless and meant to be kept in one's wardrobe, to mix and match to the customer's personal style, embracing their personality. I truly treasure the span of offering and the variety of pieces from this collection: from street and daywear to evening and party looks, customers can enjoy the world of Giambattista Valli. I am also very proud of having approached menswear for the first time with this collaboration, although I always design for characters, regardless of their gender. Freedom of expression is the ultimate luxury, not the value of the price tag!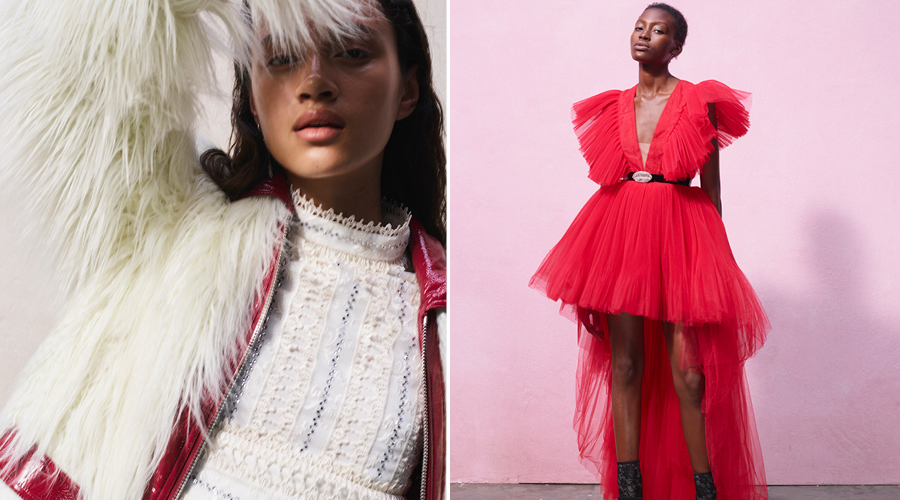 Ann-Sofie Johannson:
H&M has undertaken a number of designer collaborations over the last few years… Why did you feel Giambattista Valli was the right fit for this year's collection?
We chose Giambattista Valli for this year's H&M designer collaboration because he is the undisputed master of couture with an amazing ability to create strong silhouettes, and both H&M and Giambattista himself wanted to share that with our customers around the world. We were also drawn to how he speaks to the modern woman and man as much as the craftsmanship and beauty of his designs, which you'll be able to see throughout the collection.
What were the biggest challenges in producing this collection? Were there any particularly difficult pieces to make?
The main challenge was probably getting the same effect of a couture piece, but we were all really pleased even when the first samples arrived. Authenticity is very important to Giambattista and this H&M collaboration is a very honest representation of the Giambattista Valli couture dream. The most rewarding is the fact that we both wanted to express this idea of timeless beauty that is part of the Giambattista Valli DNA, pieces that customers will have in their wardrobes for a long time, some even becoming collector pieces, and I think we've succeeded!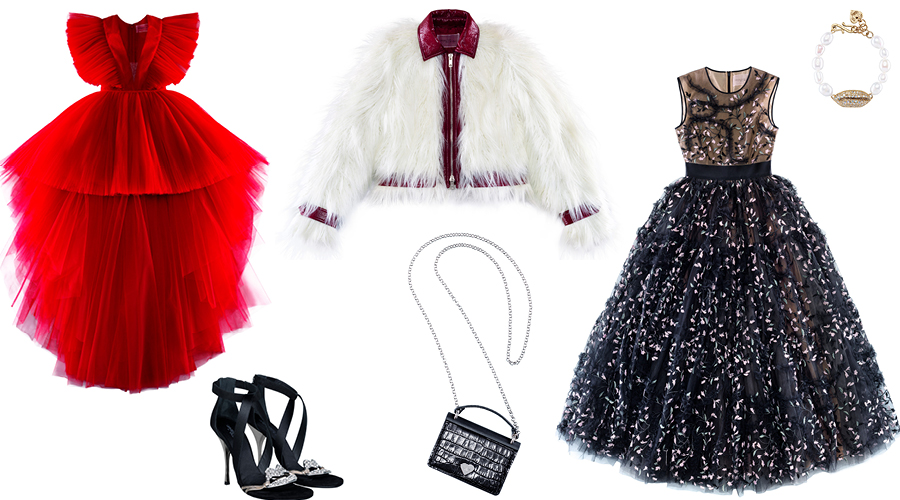 How did the collaborative process work here? I.e. how much input or influence did you have in the final designs?
We generally give "free reins" to the designers for the collaborations, but the H&M team also work closely with them, bouncing ideas off each other, sharing sketches, looking over the samples and so on. This year, in close collaboration with the H&M team, Giambattista Valli has created a collection that is an eclectic recap of his signature styles with pieces designed to last and be loved over time. They are beautiful and well-crafted – spanning both womenswear and menswear – but also effortless and timeless. There's a wonderful high-low mix of partywear, for example, and more streetwear-inspired garments, which ultimately act as a full wardrobe for different occasions.
How do you think the collection will be received by the H&M customer?
I very much hope with utmost enthusiasm and happiness! Giambattista has always said that his goal with the collaboration was to make the most number people around the world happy and we definitely share that sentiment. But we also want customers to wear the collection, mix it with their own wardrobes and cherish them for a long time.
What are your favourite pieces from the collection?
It's always hard to choose, but my heart does beat a little faster for the maxi-length black floral tulle dress with the jewelled neckline, ruffled details and poet sleeves. I also love the black lace A-line dress with short sleeves, floral embroidery and ruffle hem, and the combination of the red leather trousers and red ruffled silk blouse is just absolutely stunning.