"Ultimately, my job is to make people, when they're wearing my clothes, feel put together and confident and feel like they can achieve anything," Emilia Wickstead tells me. The designer is explaining the mandate that drives her eponymous fashion label, and it's giving me a distinct sense of her democratic nature. Worn by the likes of Michelle Obama, Amal Clooney, Alexa Chung, Celine Dion, Amy Adams, Kate Middleton and our very own Prime Minister, and a regular fixture on almost every red carpet of note, Emilia Wickstead is a label carrying some serious clout. But for its New Zealand-born designer, the reward comes from a more grounded place. "You put your heart and soul into dressing someone for the red carpet, so it is amazing," she says, "but when you see someone on the street wearing your dress or your blouse… and women of all ages, shapes and sizes, you also feel incredibly proud of that too. There's really not one type of woman I dress — that's what I'm most proud of." Acknowledging that Wickstead's designs transcend one type of woman is one way to underpin her appeal. But for me, broadening that statement feels more accurate: her clothes are universal.
Born in New Zealand, and still, as she tells me, strongly connected to her Kiwi roots (despite basing her business in London), Wickstead's passion for creating garments really started, as these things often do, with her mum. "My mum was a seamstress," she explains, "so being a small girl in her workshop and watching her make clothes was definitely a source of early inspiration." Also articulating how a passion for art was passed down to her from her father — something Wickstead still carries with her to this day — creativity it seems, was ingrained in her DNA.
But it was moving to Milan at age 14, a place Wickstead says was, "not only a central hub for art but also for fashion design," that set the young creative on a tangible path within the industry in which she's now a leader. "It was a place that stimulated my imagination," she tells me, which is hardly surprising considering the close proximity she would have had to some of the most iconic fashion houses in the world. A Central Saint Martins alumni, Wickstead also credits the practical experience she was afforded through her degree as being vital in formulating a vision for where she wanted to sit in the larger context of the industry.
After stints working for the likes of Proenza Schouler and American Vogue, she settled in London at age 24, establishing an atelier in her name and committing, as she continues to do, to creating clothes for the modern woman. "I started my business so young," Wickstead tells me, laughing, "so at the start, I really had no idea what I was doing." It's difficult to look back and imagine Wickstead as a struggling, twenty-something from the context of her enormous success now. But as she tells me, with refreshing honesty, "it took probably about nine years to really feel in a good place."
To simply call Wickstead's collections 'good,' however, would be to do them a grave disservice. With an aesthetic grounded in her ability to deftly meld hyper-femininity with a unique combination of whimsy and strength, Wickstead's pieces hold court in the modern context, while possessing an indescribable edge that renders them entirely timeless.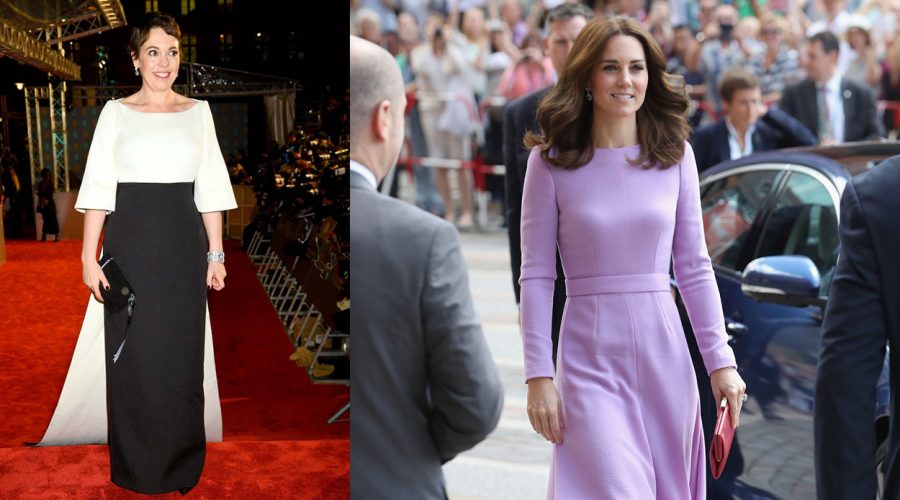 "Fashion," she tells me, "offers an opportunity to revive history, to revive its stories in a new and exciting way." Citing Christian Dior and Diana Vreeland as two of her idols, Wickstead draws inspiration from a vast and varied wellspring of creative sources including architecture, photography and film, explaining, "I often go to the library to watch old salon shows." She seems to revel in a kind of old-world aesthetic, which comes through in her refined silhouettes and flattering fabrics. "What I love about that aesthetic," she tells me, "is the sense of preciousness that you feel for everything within it — the reverence for craftsmanship and the time that was poured into its creation."
Everything Wickstead touches carries this sense of craftsmanship, via her perceptive, intelligent approach and artisanal delivery. For Pre-Fall 19, for instance, the designer returned to her roots and used the floral backdrop of Auckland's Winter Gardens to frame pieces that were both inherently wearable and executed with a romantic, couture-like discipline. For Fall 19, she was inspired by Mary Corleone of The Godfather trilogy and created a collection that balanced more masculine motifs (oversized coats, herringbone checks) with a nipped waist here or a décolletage-baring neckline there. It was described as 'a wardrobe for life,' which to me, captures the essence of how the designer wishes to see her work realised — in a more holistic and less piece-by-piece way.
"If you're passionate about fashion," Wickstead says, "then it's about putting a look together and thinking… how do I describe it…" she trails off. "Finished?" I suggest. "Exactly," she replies. "When people dress up, when their outfit feels finished, you can see the confidence in them because of the way those clothes make them feel."
Hers is an attitude of curating clothing that will last a lifetime, as well as embracing a kind of understated luxury that, being from New Zealand, is surely something that was embedded in her psyche long ago. It is an interesting phenomenon that Kiwis seem to be able, no matter how brightly their star shines on the world stage, to maintain a level of modesty that's based on an ethos of treating everyone on an equal footing. Wickstead has this in spades. "My childhood in New Zealand very much informed my attitude and approach towards work and entrepreneurship," she says, underlining how that inherent Kiwi propensity to "roll up our sleeves, work hard and give things a go," never left her, regardless of having lived most of her adult life overseas. It's served her well. "Being from New Zealand has given me a great sense of perspective," she says, "and it's stood me in good stead when it comes to running a business."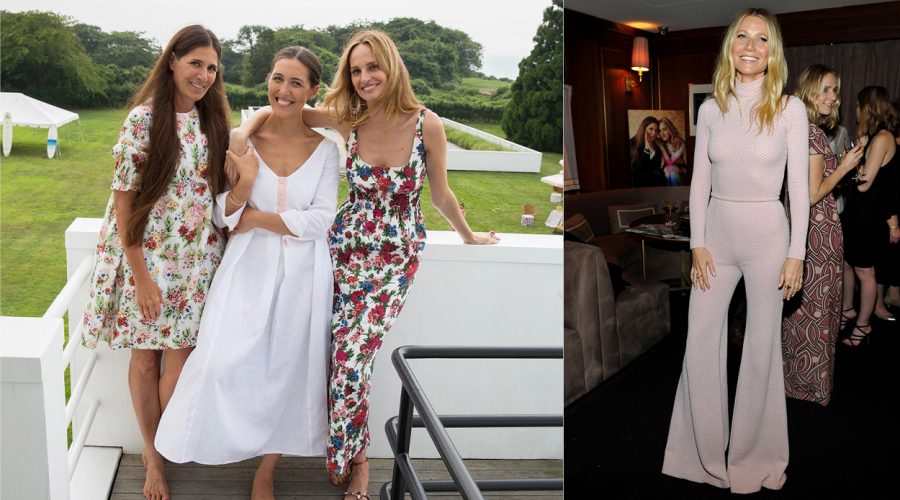 As an homage to her country of origin, Wickstead recently created a capsule collection for Woolmark (the global authority on Merino wool which, every year, bestows an AU$200,000 prize on an up-and-coming fashion designer), for which she drew heavily on her New Zealand identity. Describing it as "an absolute passion project," Wickstead articulated that her vision going into the collection was to "share something of our country with the world." As such, she decided to photograph the pieces on a line-up of impressive Kiwi women, including the first female Judge to be appointed to the High Court, Dame Silvia Cartwright, the decorated shot putter Dame Valerie Adams, the first Māori woman in New Zealand to gain a doctorate, Ngahuia Te Awekotuku and the first female president of New Zealand Federated Farmers, Katie Milne.
It felt like a love letter from Wickstead to the kind of women she admired growing up, strong women like her mum, who inspired her to go forth and join the ranks as a New Zealander making a significant mark on the world. This collection aptly named 'Ordinary Yet Extraordinary Women' also saw Wickstead team up with Smart Works, a British charity that helps women struggling with unemployment prepare for job interviews, a cause close to Wickstead's heart. "Clothing can make you feel absolutely incredible, or not," she says, "it gives you pride and is so important to the way you see yourself." As such, a portion of the collection will be donated to Smart Works, marking yet another way that Wickstead is a woman, working for women.
For me, Wickstead embodies heroism in her unwavering drive, her commitment to creating collections for the people who wear them (as opposed to the prevailing and often fickle trends), and her ability to remain grounded in the face of extraordinary success. Having attracted various private and venture level funding in the past, her label (still independently owned) has gone from strength to strength, and now viably competes with the kinds of brands she would have grown up idolising in Milan. There is no doubt she's being closely watched by fashion's major conglomerates (including the likes of LVMH and Kering) as a potential, future acquisition, following in the footsteps of other independent fashion success stories such as Alexander McQueen, Stella McCartney and Marc Jacobs.
But despite her entrepreneurial accomplishments and the fact that her brand has become an undisputed go-to for those in the spotlight, Wickstead is a designer for whom an unerring work ethic and attitude of perseverance (both attributes that she credits to her Kiwi upbringing), will ensure that complacency is never on the cards. "I think the best advice I could give," Wickstead tells me, "is to just keep going. It will only happen when you're 100 per cent committed to your message and your vision." Asked to describe The Emilia Wickstead Woman, the designer gave this summary: "she's multi-dimensional, modern, confident, assertive and driven" — as much a description of Wickstead herself as it is of the women she dresses.
Image credit: Phill Taylor