Whether it's the adventurous, bindle-toting Runaway Girl slung around the neck or a refined, gem-studded daisy adorning a finger, each piece from Karen Walker's vast jewellery collection is instantly recognisable as uniquely her own. There are the Karen Walker signature stylings that thread them all together: whether a ring, a necklace or a set of studs, all her design pieces share a delicate filigree style, all are crafted from precious metals and, perhaps most notably, each one boasts a discernable, whimsical nature. Walker's latest collection, Gulliver's World of Karen Walker, is no exception to the rule.
Inspired by Gulliver, the traveller's literary icon created by Jonathan Swift, the collection comprises an assortment of rings, necklaces and earrings that are all particularly dainty — even by Walker's standards. Indeed, these elegant pieces are distinctively small, especially in the case of the classic Runaway Girl. It's in tribute to the minute citizens of Lilliput, in the Swift classic, that Runaway Girl has been shrunk down to miniature size.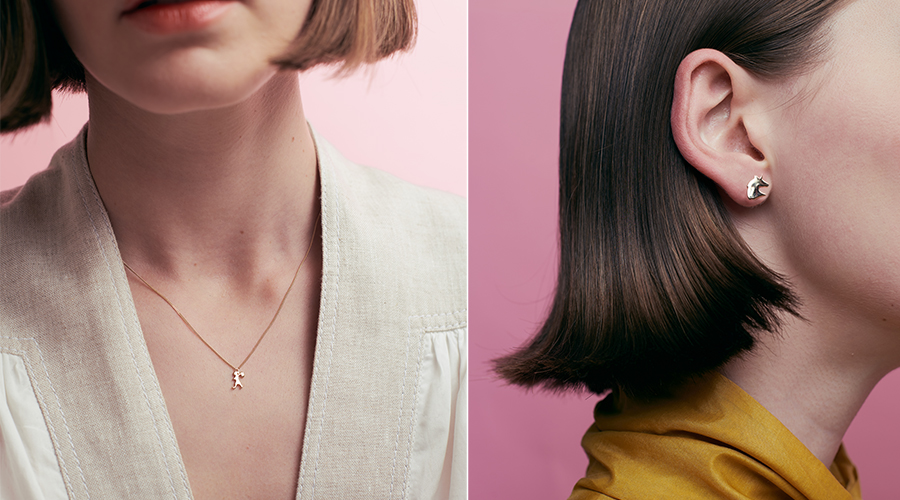 Alongside the classic emblematic charm are a few exciting newcomers: a butterfly, chosen as a symbol of vitality, a horseshoe, to represent good luck, and a unicorn — no doubt in response to the growing millennial love for the illustrious mythical beast. Each of these is available as a ring, necklace or set of studs in sterling silver, 9-carat yellow gold or 9-carat rose gold.
Whether worn in abundance, with mismatched rings stacked together and necklaces layered upon each other, or displayed individually, each miniature piece from the Gulliver's World collection makes for a fanciful outfit adornment. They each add a touch of youthful whimsy and playfulness, which can not only enhance the wearer's chutzpah, but bring to life to even the most sensible of sartorial styles.