Inspired by the wonderment Creative Director Alessandro Michele would find at a stationery store as a child, Gucci's latest Lifestyle collection is a true curio. Revealed at the Gucci Cartoleria —an enchanted emporium open during Milano Design Week — notebooks fluttered like birds and chess sets out-played themselves.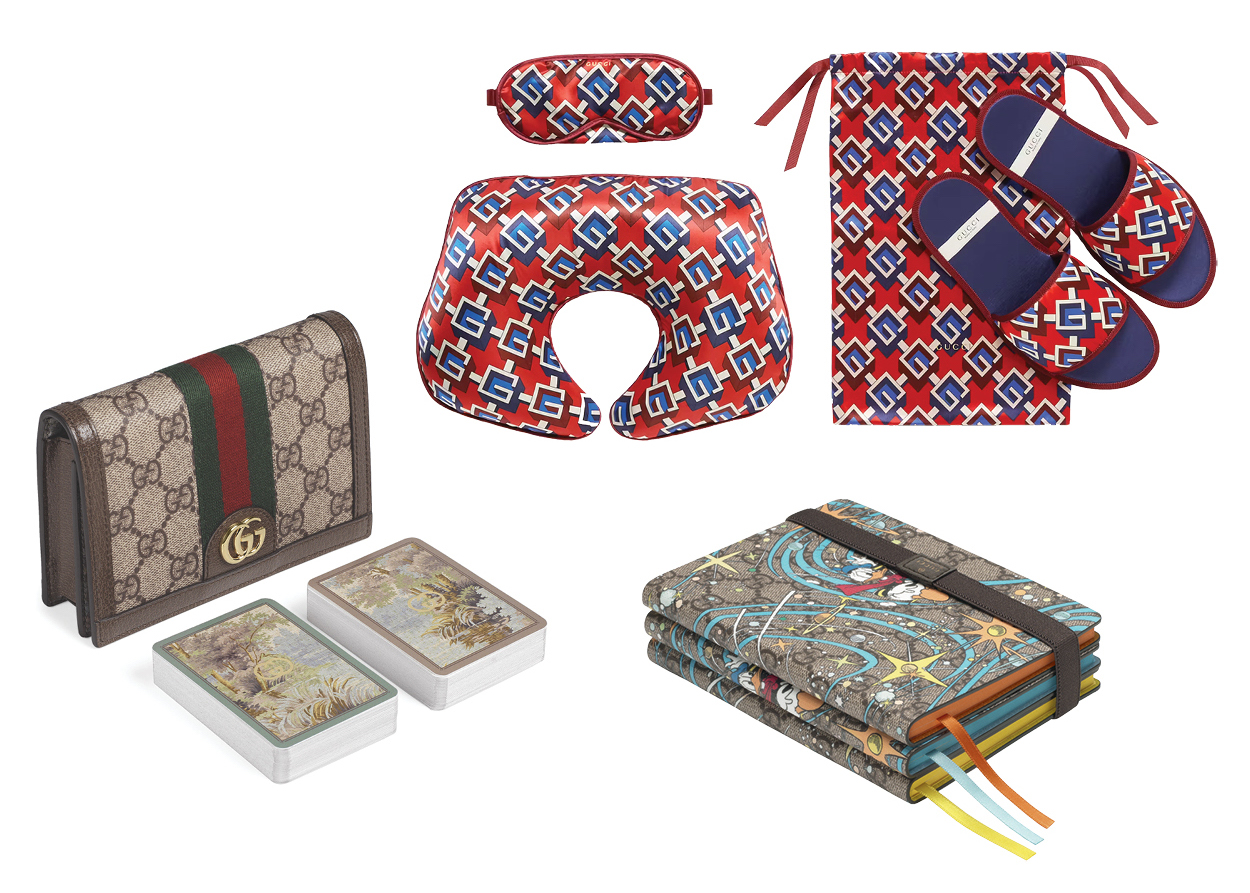 To immortalise the crafted collection of parlour games and suave stationery, Max Siedentopf captured the campaign at Castello Sonnino, a historic home of the Medici family. When it comes to entertaining your own family, there are no shortages of stylish surprises. Playing cards, dice sets and notepads are embellished with whimsical Gucci motifs and cased in the House's supreme canvas or the sustainably-minded Gucci Demetra.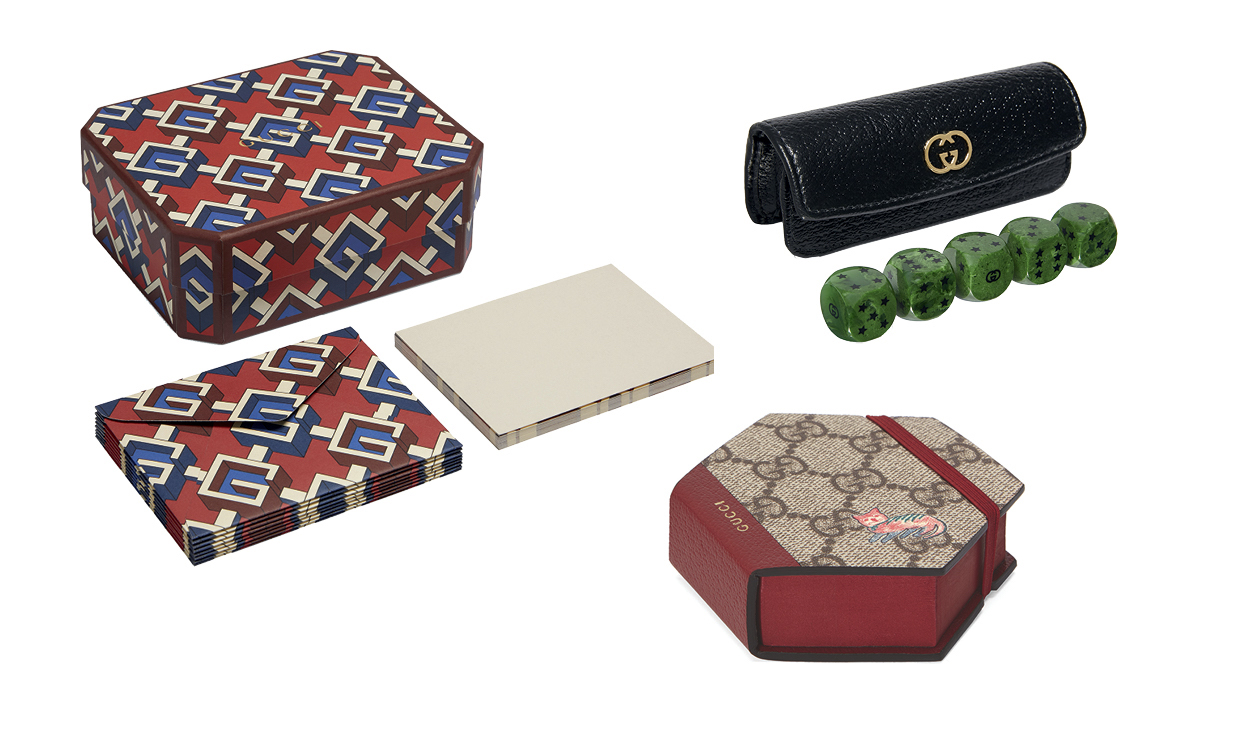 For those drawn to the romance of hand-written letters, there are matching envelopes and cards in letter cases. To write on such precious stationery, Gucci has designed a pen to glide with the power of the 'divine proportion'. To hold your correspondences down, a selection of glass-domed paperweights have been handcrafted by a chosen Italian glassmaker.
For betting men and women, poker and backgammon sets come in briefcases inspired by working bags from the 70s section of Gucci's Archive. To look the part as you play, we recommend a pair of silk slippers in the same iconic patterns. Game, set, and what a match.