Like all industries the fashion world has been thrown a serious curve ball by Covid-19 but Gucci artistic director Alessandro Michele, as always, is far ahead of the curve, creating a new campaign that eloquently speaks to the challenges of our times while offering enticing images of a beautiful future.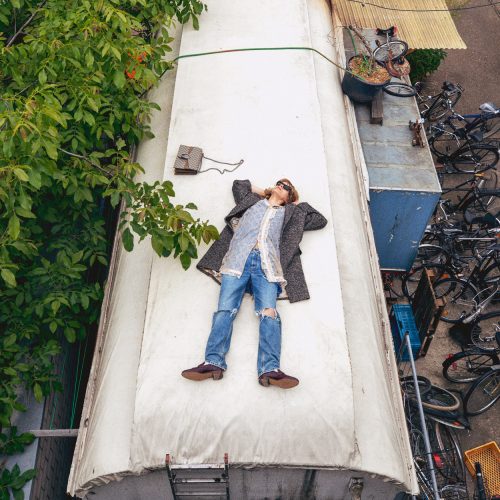 With social distancing restrictions in place around the world, Michele enlisted a troupe of favoured models to stretch their creative muscles by acting as stylists and photographers for the highly individual autumn/winter 2020 campaign.
"I decided, in fact, to let the clothes travel towards the houses of the cast of models that usually bring my campaigns to life," Michele says. "I imagined that the magic and the dream they are made of, may break through the world and be observed while coming alive, while seizing new spaces and taking root inside new existences."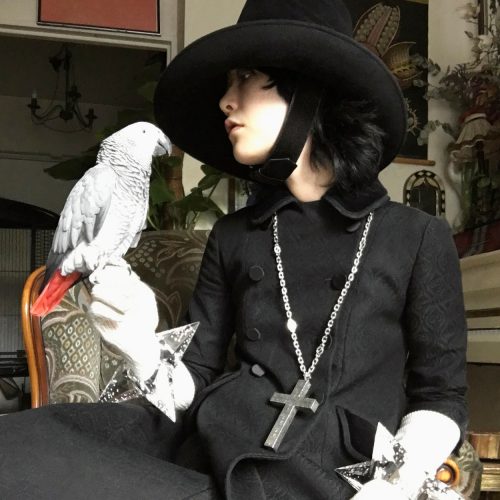 The result, called The Ritual, is an exciting and slightly voyeuristic glimpse into the minds and homes of emerging models, with photographer Florian Alexander on the roof of a van and Mae Leperes holding her pet bird in a cluttered Parisian apartment.
"The result was extraordinary for me," Michele says. "In this game of mirrors, that reverses the roles and redefines the functions, every shot breathes as a fresco. Every gaze, every corner of every house, every gesture resonates with a beauty that stands out of the ordinary, though living in an ultra ordinary world. There's adherence to life, in its more unexpected emotional shades."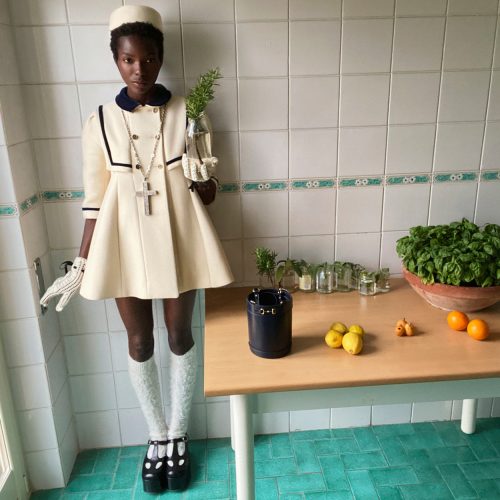 This theme of breaking down the creative barriers and overthrowing traditional roles was already emerging in Gucci's critically acclaimed runway show held in Milan in February. At that event, held weeks before the shutdown, guests entered through the backstage area, seeing the organised chaos that takes place behind the scenes before composed looks emerge on the runway.
"The story I began to tell throughout the last show, continues. On that occasion, I played at reversing perspective, unveiling what lies behind the curtains, making the heartbeats visible, as well as the gestures and the minute mechanisms that shape a ritual. Now, the same idea of looking at things from a different point of view stimulates the possibility of a further displacement."
It's a touch of Gucci magic, along with some platform heels, retro horsebit handbags and that blue frill-fronted blouse, that we all need now.
CREDITS
Gucci FW 2020-2021 collection
Creative Director: Alessandro Michele
Art Director: Christopher Simmonds
VIDEO MUSIC
Sony/ATV: "Alright"
Writers: Gareth Coombes, Daniel Goffey, Michael Quinn
© 1995 EMI Music Publishing Italia Srl on behalf of EMI Music Publishing LTD
BMG: Supergrass
"Alright"
(P) 1995 The Echo Label Limited, a BMG Company
"courtesy of BMG Rights Management (Italy) Srl"