We all have our own traditions when it comes to Christmas. The time of year that sees most of us gathering with our nearest and dearest, returning once more to treasured rituals, is steeped in memory and meaning. For their 2020 Christmas collection, Ecoya has tapped into the importance of traditions, celebrating the aforementioned from three different parts of the Pacific with its three festive fragrances.
Lagoon is inspired by the festive season in the Pacific Islands, tempering sweet coconut palm with hints of sea salt and creamy vanilla, brought together with gentle touches of frangipani and rose. Sakura is a nod to Indonesia's celebrations with a citrusy mix of Indonesian pear and tropical pineapple nectar, muddled with sweet Mirabelle plum and pomelo and finished with notes of Sambac Jasmine, sakura and geranium atop a base of amber and red fruits.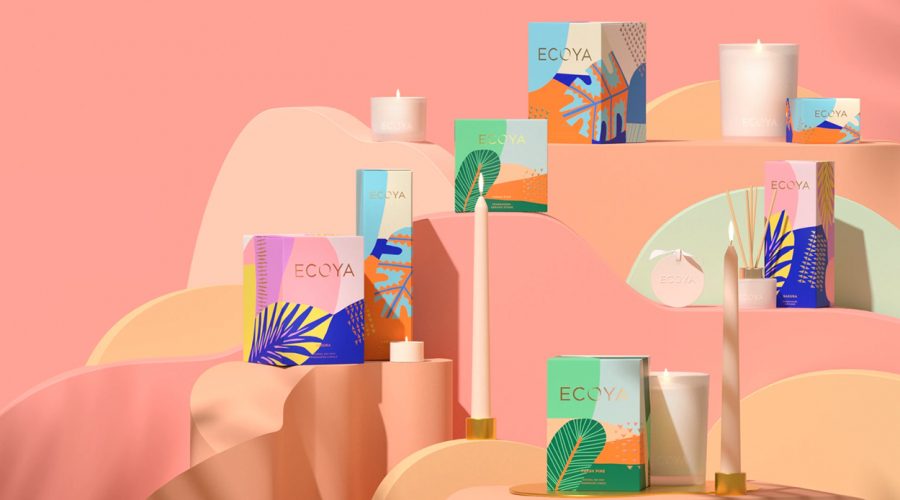 The iconic Fresh Pine scent, now into its ninth year, conjures the Christmas spirit from Australia and New Zealand, capturing the essence of our sun-soaked holiday season with its grassy glow of fresh pine needles, freshly-sawn forest woods, citrus and rosewoods. Available within Ecoya's Madison Jar, Monty Jar and Tea Light candles, plus the Mini Diffuser and Car Diffuser, this year sees the addition of the Fragranced Ceramic Stone to the collection, designed to be hung in the home to gently perfume a linen cupboard or wardrobe.
Also new to the gifting fold are the natural beeswax Fragranced Taper Candles, sure to be an in-demand inclusion to the living space in three of Ecoya's most popular fragrances: French Pear, Lotus Flower and Guava & Lychee Sorbet.
With so many options to choose from, safe to say Ecoya has us all covered when it comes to gifting this year — after all, who doesn't love a candle?