What started five years ago as a tribute to nineties style, has evolved into a fully fledged brand, with New Zealand label Paris Georgia favoured by Irina Shayk, Kendall Jenner, Phoebe Tonkin and Rosie Huntington-Whitely and stocked by heavy-hitting e-boutiques Net-a-porter and Moda Operandi.
Here designers Paris Mitchell Temple and Georgia Cherrie take us through the joys and challenges of making a name for your yourself in the cutthroat fashion industry.
How did you start your label?
Temple: We didn't really even see ourselves being designers.
Cherrie: We have been friends since we were about 14 and we knew that we wanted to do something together, we wanted to be connected to an international audience, and to be creative. And that was it really. The rest was a natural progression.
Temple: Once we did the basics range, we just saw what it could be, and that we actually needed to offer a full collection.
Cherrie: We had [designer] Maryam Nassir Zadeh pick us up with her showroom in New York and she guided us to get involved in that more traditional format. So we followed suit because we were so excited to be working with her.
Temple: At the time, I was doing styling and that's what I was focused on. So when I say I never saw myself being a designer, while it makes so much sense now and I love it, I think I was scared of it.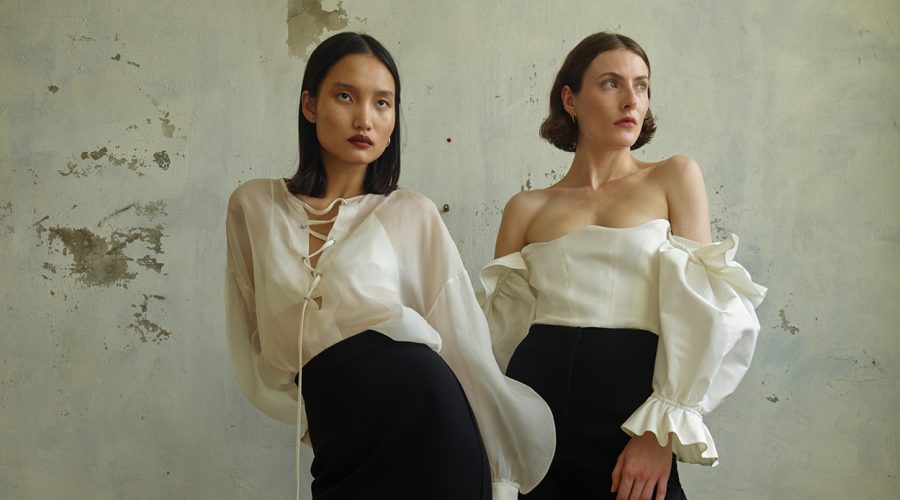 How did you get started financially?
Cherrie: We started with The Mercantile vintage, so Paris and I had some money saved between us…
Temple: It was literally like $10,000, which was how we started The Mercantile and whatever we sold from The Mercantile went towards the Paris Georgia Basics range. It was so slow up until 11 months ago, when we finally felt in a position to go to the bank, and they were like, 'How have you girls done this?'
Cherrie: At the beginning, Paris was freelance styling and I was an account manager at Vice magazine so we both had part time jobs and we weren't paying ourselves from Paris Georgia. We only just started paying ourselves two years ago, a very, very small wage at the beginning. We've been very strict with our budgeting.
Temple: Now the bank is our best friend… we're meeting with them all the time.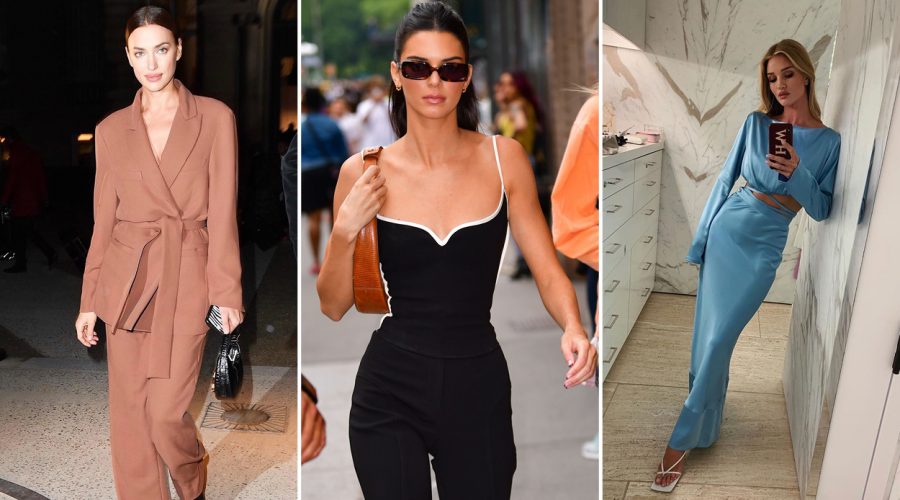 What are the core values that keep you grounded?
Temple: Surrounding ourselves with inspirational women would be ours right?
Cherrie: The fashion industry is so female-focused. We're surrounded by women and I've found it to be a really supportive place where people are constantly pushing each other. Maybe that's just in our smaller industries in New Zealand and Australia, and perhaps when you get into places like New York it's different. But so far that hasn't been our experience. Surrounding ourselves with strong women is something that has kept us going. Really inspirational.
Are international buyers telling you what they're looking for?
Cherrie: When the Paris market comes around, and the buyers just come out of resort season, they're exhausted, they're over it and they don't care. And you're standing there trying to talk them through a collection. I feel that so many people go over to fashion weeks like Paris with these big expectations and it's really disheartening the first time… it's really easy to get influenced during that week, and misguided.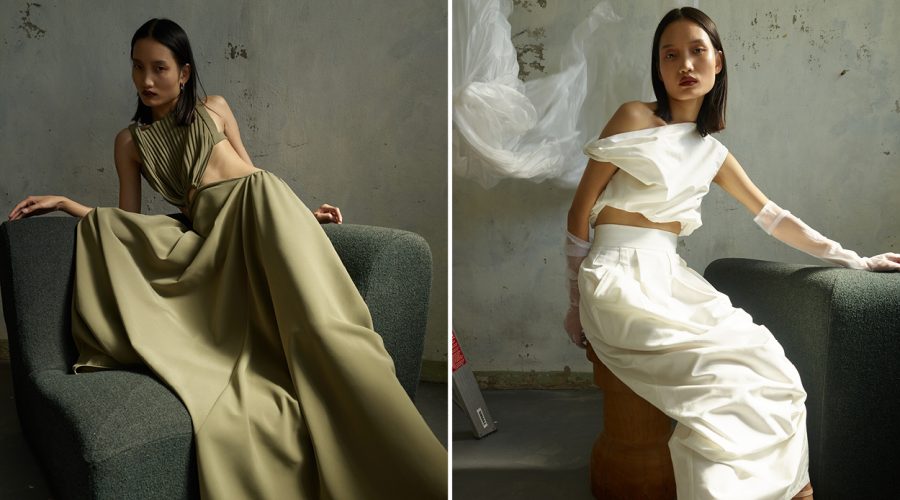 How do you feel about the wholesale versus the direct-to-consumer business models?
Cherrie: The pros of wholesale are being able to increase your production, and fund that process with deposits (when they do pay deposits). And they give crucial exposure to a wider audience. The brand alignment is incredible. But retailers are like a customer — they're demanding, so the relationship with them can be really intense.
With direct-to-consumer, our products would be so much more accessible. I don't think our stuff is outrageous — it's made in New Zealand, our fabrics are from Italy, and everything is justifiable. But for us it's tough to operate as a business from wholesaling. The margins are so low.
Do you want to keep your production here in NZ?
Cherrie: We're definitely open to producing offshore. But it's about ensuring the quality remains the same, and making sure we've got the units.
Producing in New Zealand is such a huge part of your brand right? The problem is, no one wants to do the behind-the-scenes stuff anymore. They all just want to be designers… no one wants to be making the patterns or do the sewing.
Who are you designing for?
Temple: I think our woman is international. Sadly, we're making clothes we want to make, and we're finding that mostly, the woman who wants to wear those clothes isn't really here. Maybe after our concept store experience, we'll start to take into account more of what the New Zealand woman wants. We'll see.
Have you noticed that your businesses have been affected by the arrival of fast fashion stores into NZ?
Cherrie: It's exciting that there's backlash and education now because at the beginning, I remember when Zara first opened, I was so young and I thought it was incredible, and my mum was the same. Now neither of us would ever shop there. So there's an education happening, thank God.
Temple: I think there is so much more of an appreciation in the younger generations around craftsmanship. And people are so much more aware.
What are you most looking forward to?
Cherrie: Travel more and live between here and overseas. Also taking on directorship roles and employing more people.