The partnership between renowned artist and designer Jean Schlumberger and iconic jewellery house Tiffany & Co. began in 1956, when the latter's chaiman asked Schlumberger to take up the role of Vice President. It was a pairing that resulted in some of Tiffany & Co.'s most recognisable and memorable jewellery designs (from the Bird on a Rock clip to the intricate paillonné enamel bangles) where the combination of Schlumberger's unique ideas and Tiffany & Co.'s unmatched craftsmanship created the conditions for rich creativity and innovative, timeless designs.
Deeply inspired by nature in his work, Schumberger was known for using gold and precious stones in a fluid, lyrical manner. In his exquisite, high-jewellery pieces for Tiffany & Co. Schlumberger honoured the beauty to be found in the natural world, reimagining deep-water shells, exotic plants, fantastical birds and sea creatures in exquisite stones and precious metals. His singular approach to gold captured the real movement and dynamism of his subjects, and his vision for high jewellery that was more than just the sum of its materials resulted in enduring, iconic pieces that cemented Tiffany & Co.'s legacy.
Here, we shine a light on some of Schlumberger's most important, high-jewellery pieces for Tiffany & Co — photographing them alongside elements of the natural world that contributed to their creator's inspired vision.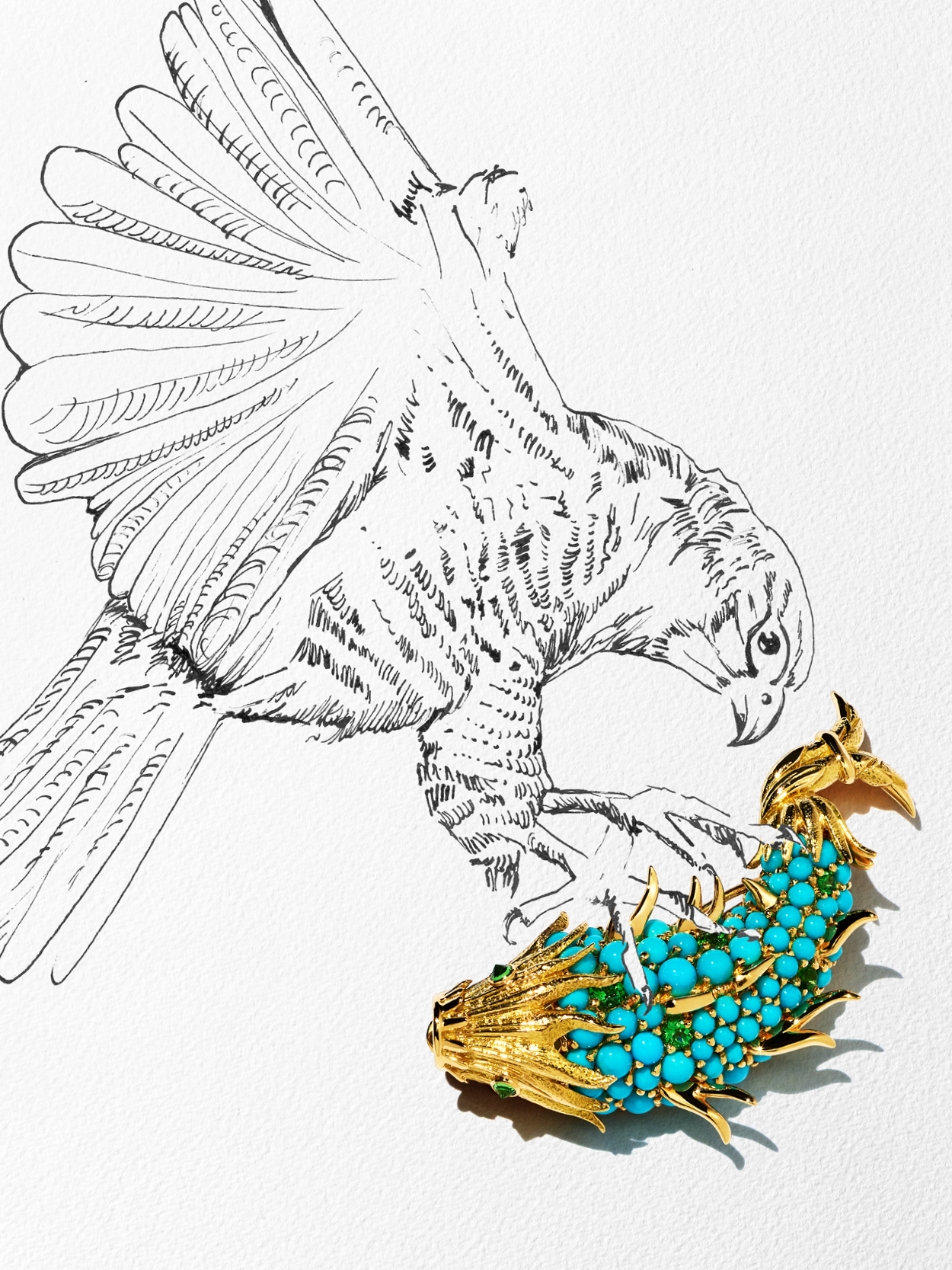 Catch of the Day
Combining 18-karat gold with 69 cabochon turquoise stones and seven round tsavorites, this Schlumberger for Tiffany & Co. Fish Brooch is a spectacular example of creative craftsmanship.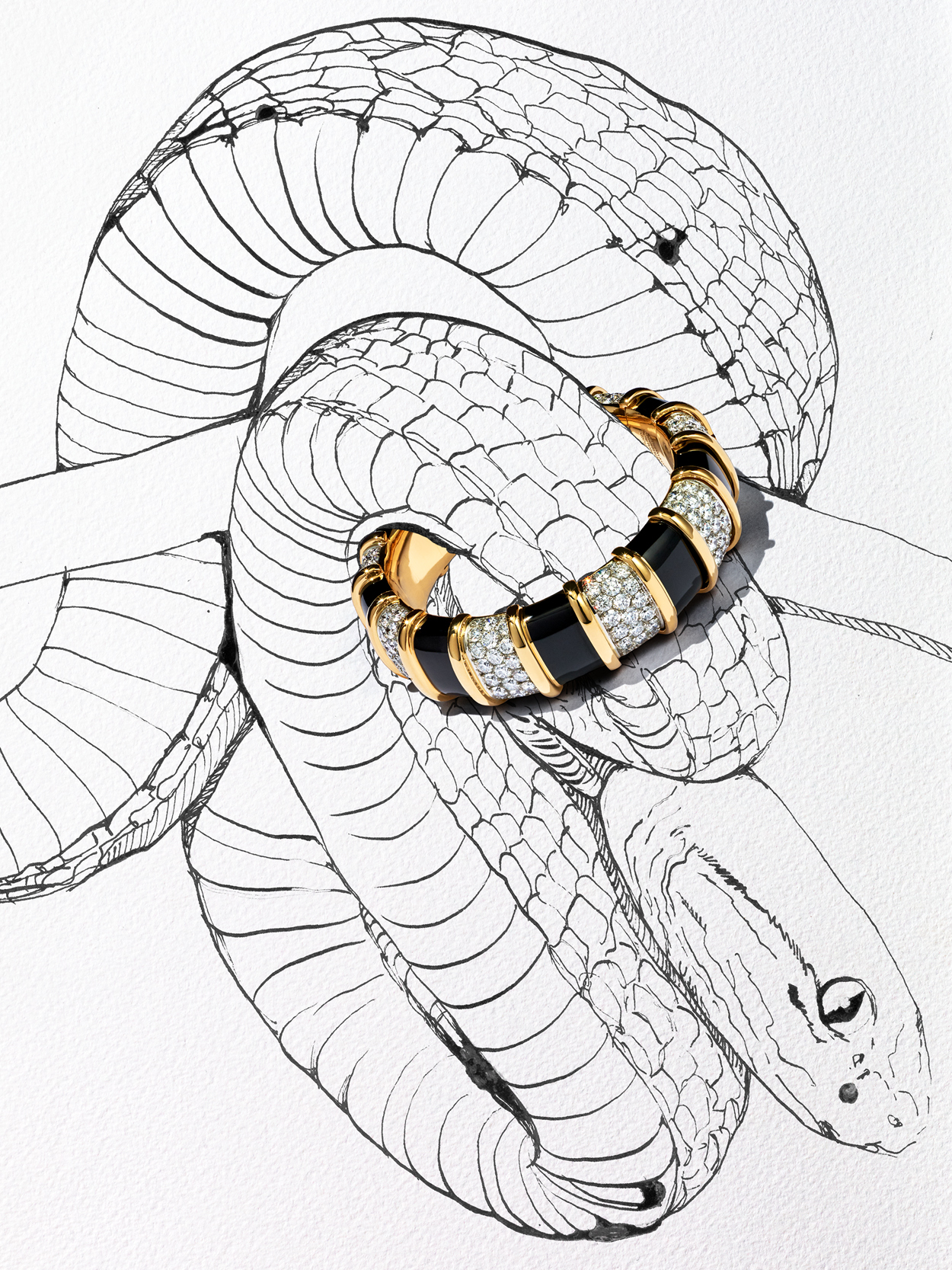 Second Skin
Schlumberger's iconic paillonné jewellery is made by layering enamel repeatedly over sheets of gold foil, resulting in rich, luminescent hues. Only a few master craftsman in the world have the skill set to create pieces like this Enamel and Diamond Alternating Bracelet, made from 18-karat yellow gold and platinum and set with 207 round brilliant diamonds.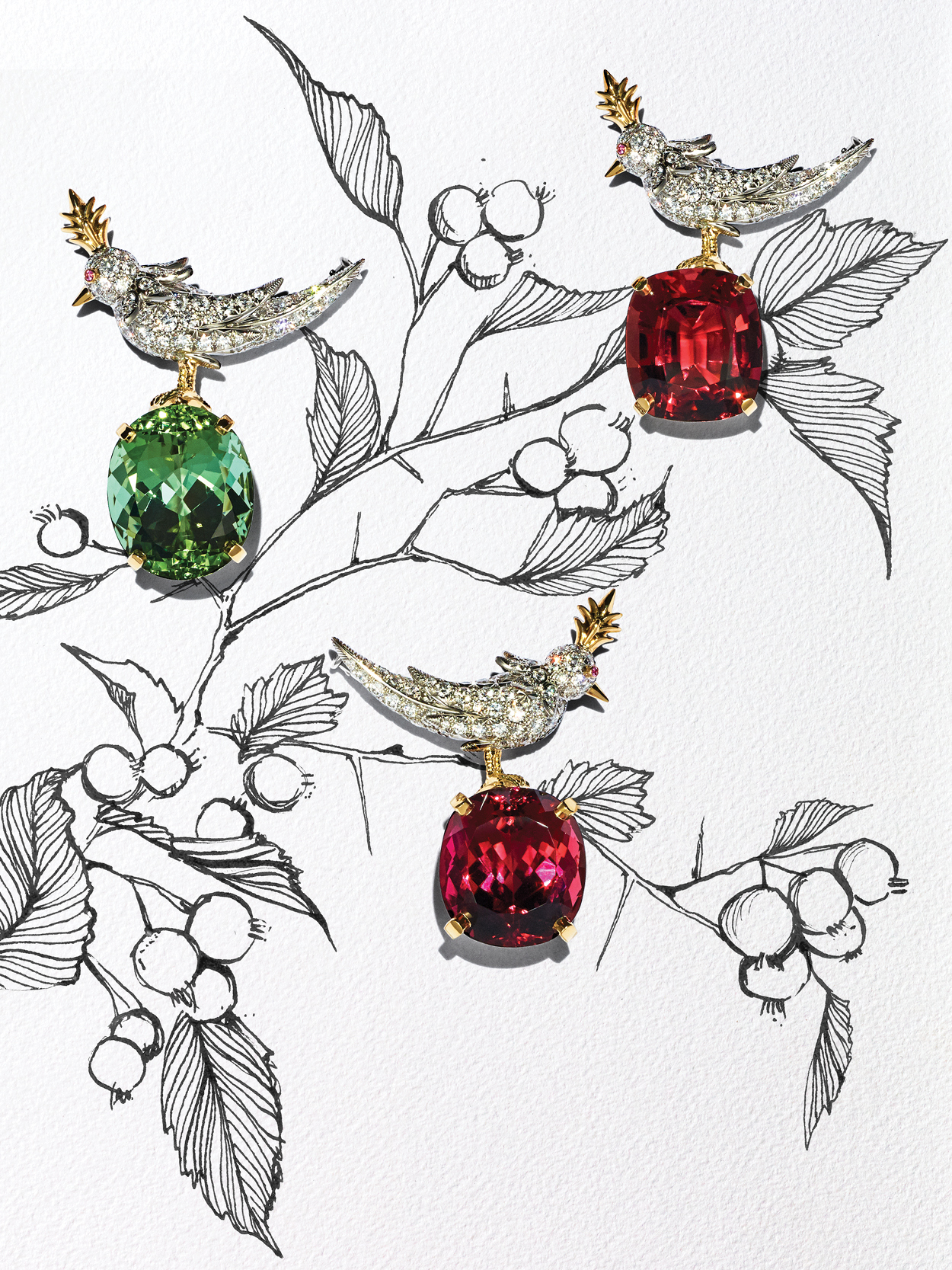 Forbidden Fruit
One of the 21st Century's most iconic jewellery designs, Schlumberger's Bird on a Rock for Tiffany & Co. is often used to showcase the brand's most precious stones. Here, the diamond-encrusted birds sit atop a cushion-cut pink tourmaline, a cushion-cut orange tourmaline and an oval green tourmaline, with delicate pink sapphires as eyes.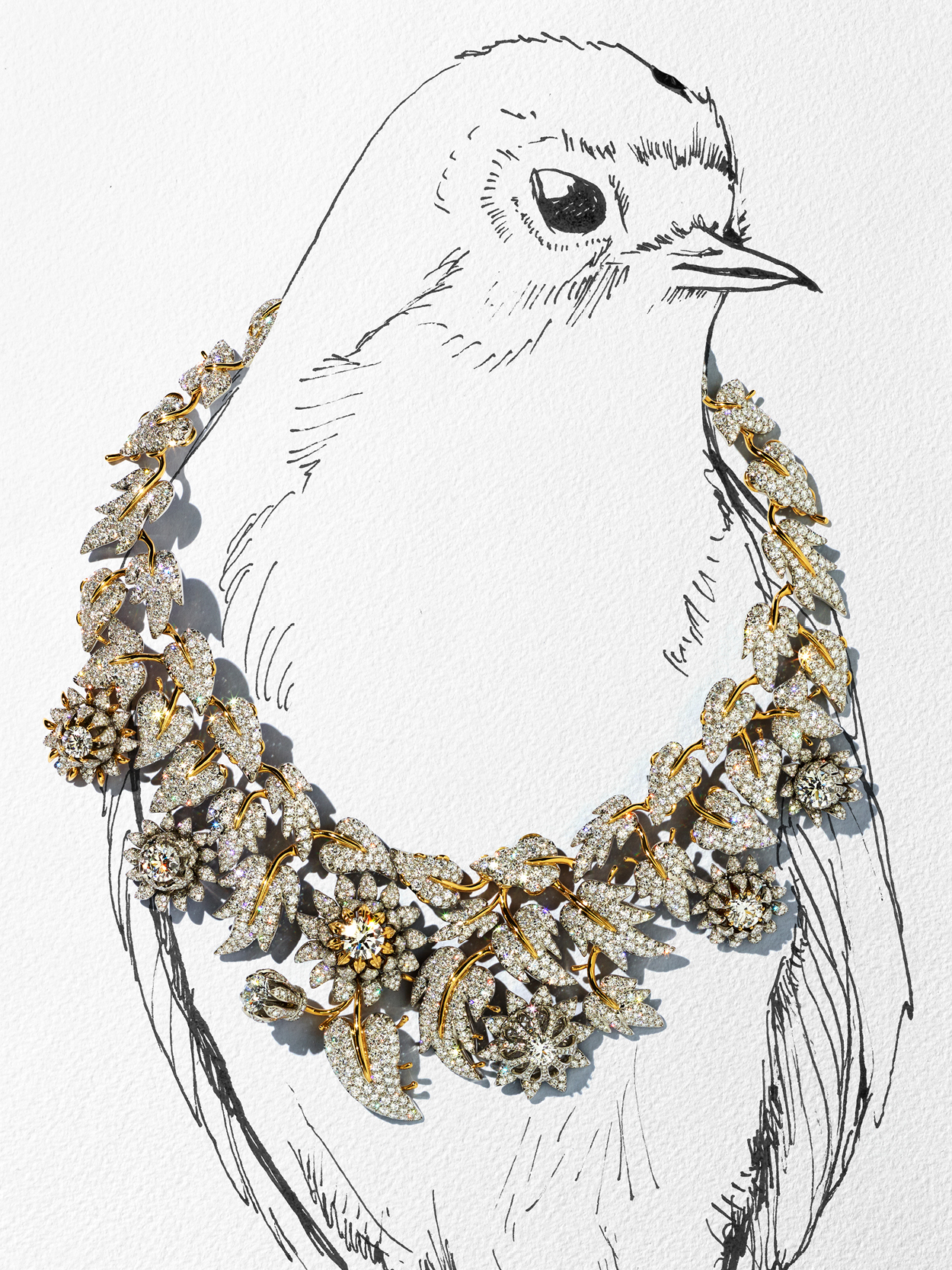 Bird of Paradise
Schlumberger's iconic legacy is encapsulated in the groundbreaking, over 57-carat Thistle Necklace. Designed after a field of blossoming wildflowers, it took more than two years to create by hand and is made from platinum, 18-karat yellow gold and 112 round brilliant diamonds.