An evolution of the gilet worn by sideline dads and golf enthusiasts, and a relation of the utility version donned by hunter-gatherers, the vest seems to be garnering increasing attention as the darling of fashion's street style set.
Protest as much as you like, but this move to promote something as objectively bizarre as a fishing vest in a high fashion context is nothing new. We've been here before people. Remember the bum bag? Arising from its origins on the bulging hips of German tourists from the 90s, the bum bag has been enjoying a serious moment in fashion. Everyone has created their own versions — Dior, Chanel, Louis Vuitton, Prada, Gucci (the list goes on) — and you'd be lying to yourself if you said you hadn't thought of picking one up.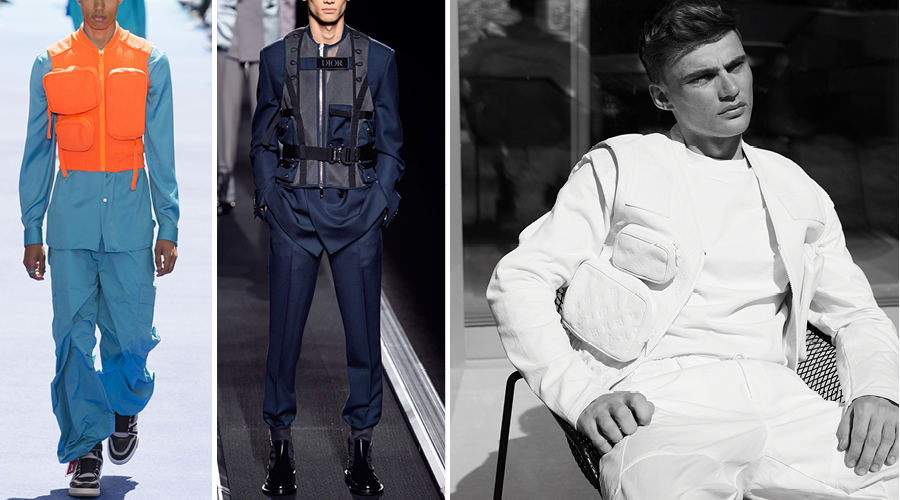 Now, it seems, the unprecedented path paved by the fanny pack is being followed by the fishing vest, with big brands embracing the sleeveless style and widely-followed fashion moguls donning the look as well.
Playing into the wider 'utility' trend, the high-fashion vest is, if nothing else, practical and easy to wear. And whether you admit that you're a slave to fashion or not (most of us are to varying degrees), we could almost guarantee that there will come a time in the next year that you'll think about adding one to your wardrobe.