For over 20 years, Sutcliffe Jewellery has created showstopping, bespoke rings with such meticulous attention to detail that to look at them up close is to discover a world almost invisible to the naked eye.
"Some people think that it's all about the stone," says Brent Sutcliffe, "but the way I see it, the dressing is just as important… You wouldn't take a beautiful model and put her in the most boring pair of badly-cut trousers, would you? Great stones need great rings."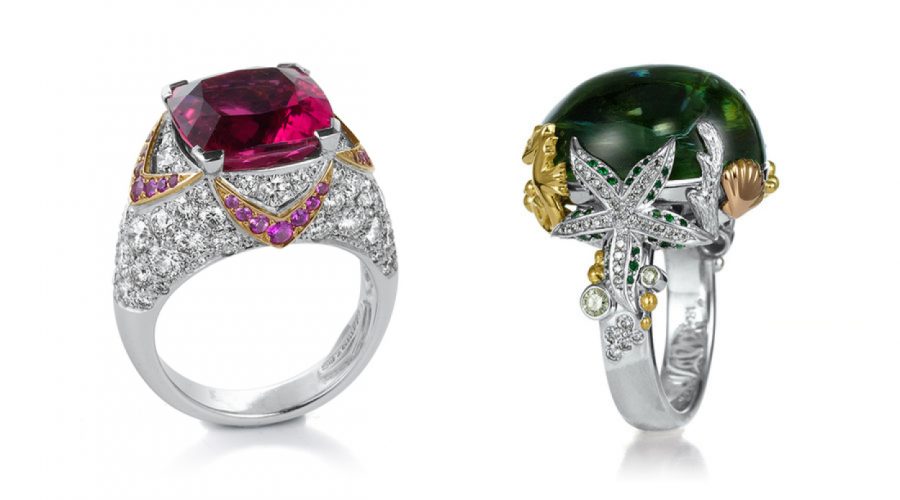 Great rings have become something of a calling card for Sutcliffe Jewellers. Creating bespoke, handmade pieces for their clients, Sutcliffe and his team bring their intricate, imaginative designs to life with a level of precision that takes decades to hone.
"We're constantly on a knife edge between engineering and art," he says, and while the truth of this impresses me with the enormity of the skills required to make rings like the two pictured above, having seen what Sutcliffe continues to do, I'm confident they've perfected the balance.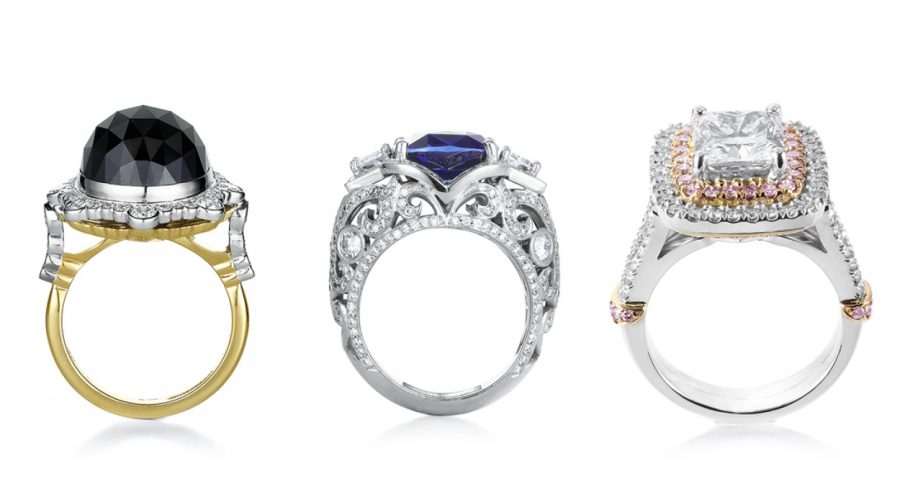 When working with clients, Sutcliffe's bespoke process will usually start with a stone. From there, a few designs are drawn up and presented as hand-painted pieces of art, before the ring materialises over hours of careful handiwork measured only by eye, to be presented in spectacular fashion. It's a personal process, and one that has seen Sutcliffe stake its claim as the place to go for pieces that tell a story.