Flowers have always been a significant motif for the house of Dior. Blame it on the founder's undying love for his garden. But when Maria Grazia Chiuri opened Paris Fashion Week with Dior's Spring-Summer 2020 collection, there was a deeper meaning behind her decision to speak to the idea of nature.
It felt like the designer was trying, in many ways, to return to the wondrous beauty of the natural world. To the idea that nature is something to marvel at and to get lost in — as opposed to the subject of collective anxiety it has become. Of course, any nod to the environment in the context of fashion cannot be made without acknowledging the historically wasteful practices of the industry. So, the show's set was festooned with 164 trees and was erected in collaboration with Coloco (a collective of urban landscapers striving to imbue contemporary landscapes with nature) so that after the show, the trees were taken to be used in sustainability projects in and around Paris.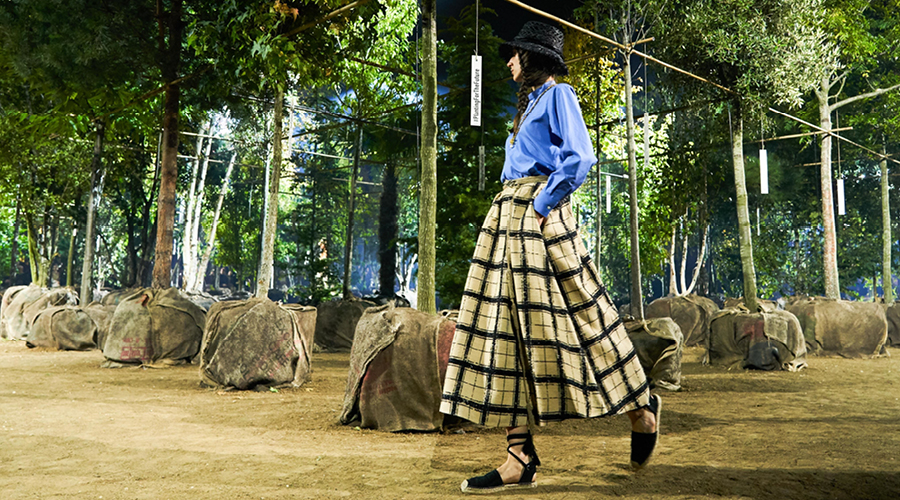 The collection itself was also, of course, a sartorial nod to the natural world. Tones of blue, green and beige weaved their way across the classic Chiuri silhouettes. Boxy jackets met boyfriend shirts as the designer offered a line up that combined elevated, practical pieces (pieces we could see ourselves wearing every day) and utterly exquisite tailoring and gowns. Much of Chiuri's success at Dior has come down to her ability to design investment-worthy pieces that can actually be worn by her customers (the collection offered up a new version of the Dior combat boots that we instantly fell in love with), and SS20 seemed no exception.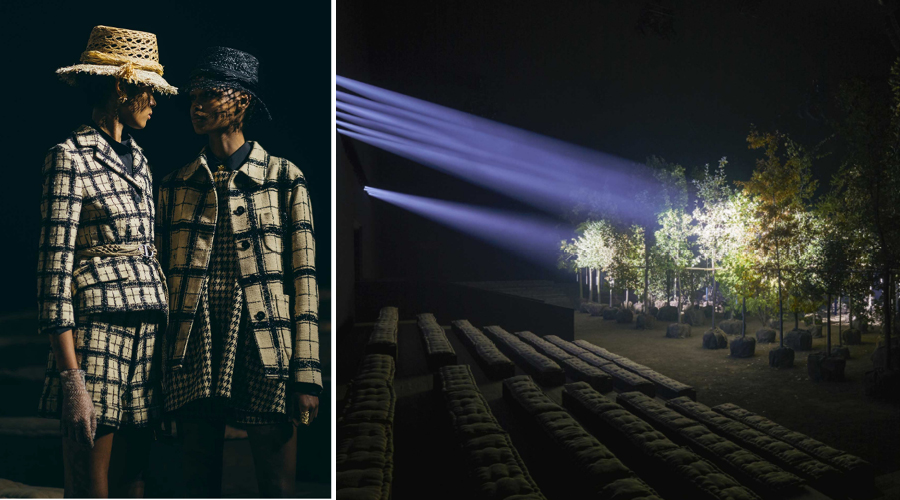 From the organic-looking textiles to the leafy motifs to the high-fashion gardener hats and the continued presence of raffia, this collection felt anchored in the context of its time and was a visually arresting reminder to love and look after our environment.
These were some of our favourite looks…