With exquisite tailoring and fabrics, clothing from Dadelszen can easily be considered works of art, so it was a meeting of minds and aesthetics when Edward von Dadelszen and his wife Constance collaborated with photographer Dina Broadhurst on their brand's latest campaign. 
The creative team came together last season with enticing summery images shot in Australia's Worimi National Park but for Dadelszen there were more themes left to explore through Broadhurst's powerful lens.
"Constance and I have always been drawn to the way that Dina portrays sexuality in her imagery through the female gaze, something that is extremely important to us in both our campaigns and the clothing we produce," Dadelszen says. "We aim to create pieces that are both alluring and empowering, for the wearer (both female and male) to feel their most confident."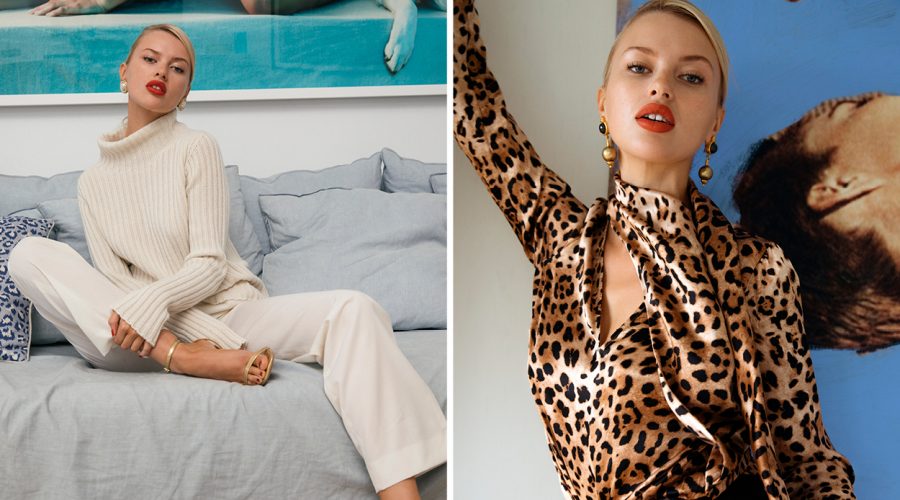 Sydney-based Broadhurst rose to fame with intriguing collages combining unexpected 3D elements with the female form. Work exploring consumerism and self-identity piqued the Dadelszens' interest, ultimately leading to Broadhurst following in the footsteps of previous campaign photographers Tony Duran and Amanda Charchian.
Having already conquered the great outdoors in their summer campaign, the latest series was taken inside Broadhurst's home, for a more intimate result.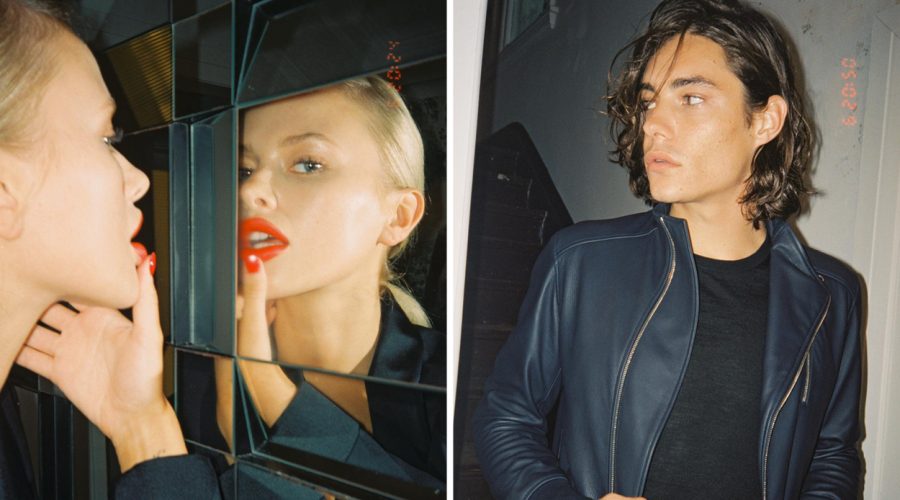 "Being inside Dina's own home was incredibly special. It is not often we get to see where and how the artist lives, where she draws her inspiration from, where she exhales – where she feels most comfortable herself," Dadelszen says.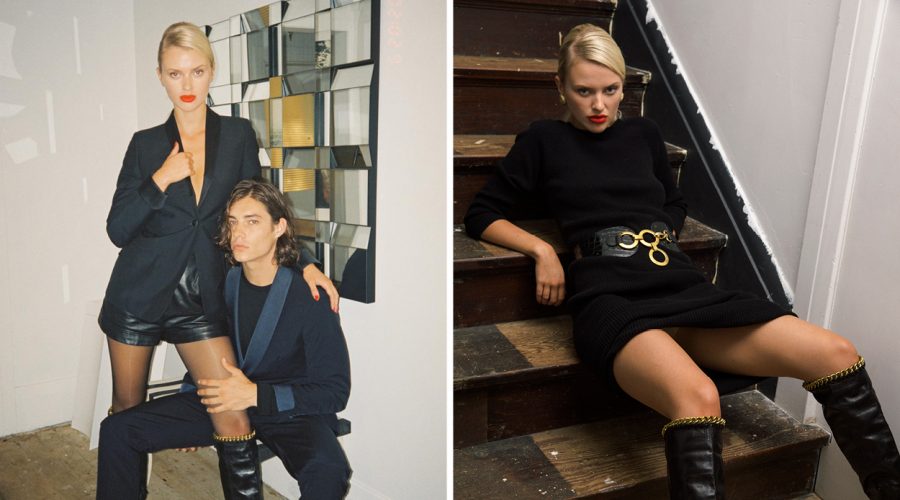 "This campaign and collection is all about home, and what that means to us. The timing was strangely fortuitous, now that we are all experiencing an unprecedented life change at present – the concept of spending more time at home than ever is an unexpected reality we now face – the question is now, how we can live our lives, continue to express ourselves and feel inspired in this new normal?"
For Dadelszen the images weave together a variety of emotions and sensations that all follow the thread of being at home.
"The feeling of 'home' is a million intangible elements of everyday life combined… like the scent of a loved one on your favourite cashmere sweater; liquid silk slipped onto bare skin, after a long hot bath; finding old receipts, little rumpled timestamps of special memories from months or even years ago, deep in the pocket of your tuxedo jacket. It's where we spend our most intimate moments, where our guards are let down and where we feel our complete, sensual selves.
"It's about clothing to feel truly at home in, wherever in the world you may be."