Founded in Switzerland in 1860 and still family-owned today, Chopard is a jewellery house of immense pedigree. Its clients, over more than a century, read like a who's who of historically and culturally significant figures — from members of royal dynasties to members of Hollywood's glitterati — and it's a history that has made Chopard's jewellery and watches some of the most sought after in the world.
Recently, Chopard announced a new ambassador for its Happy Sport watch, and in our opinion, the pairing solidifies the brand's status as an undisputed icon. In shoulder-tapping renowned actress Julia Roberts to be its new face, Chopard is not only speaking to its own, deep-seated attachment to cinema but has found the perfect person to embody the spirit in which this watch was created.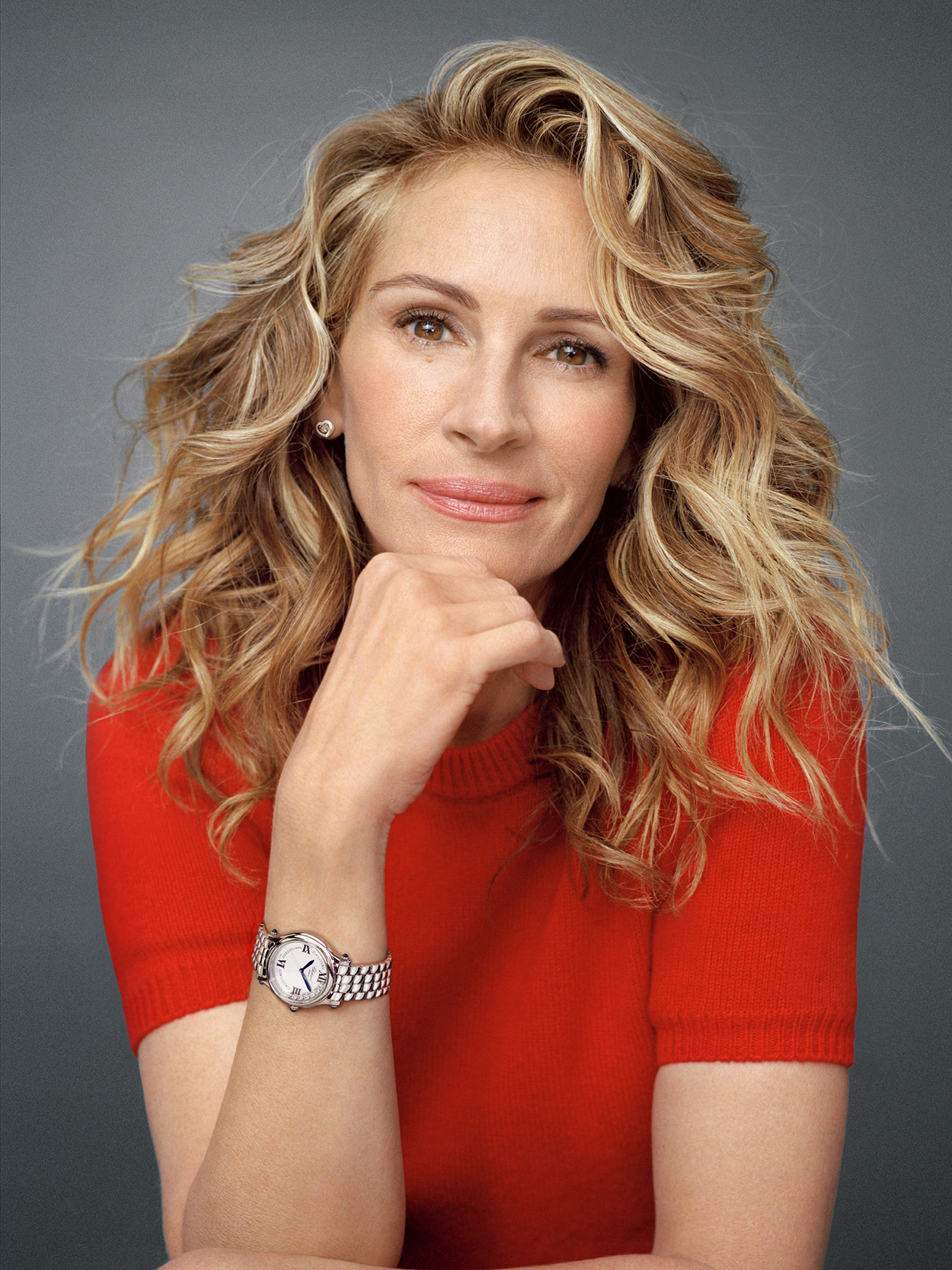 First conceived in 1993 by Chopard's Co-President and Artistic Director, Caroline Scheufele, the Happy Sport stands for joie de vivre and a free-spirited charm, both qualities that Roberts has in spades. (Lest we forget the actress' unforgettable red carpet moment at Cannes Film Festival in 2016, where she walked the carpet in an elegant black dress, an eye-catching 52.76-carat emerald necklace and matching ring by Chopard and no shoes.)
As Scheufele herself said, "it could be nobody else! Julia Roberts was the only person I felt could convey the spirit I see in Happy Sport."
Having matched icon with icon, Caroline Scheufele has launched new versions of the watch that has endured for decades, even pairing Roberts with inimitable film director Xavier Nolan to bring the campaign for 'Happy Diamonds' to life. It really is a testament to the timelessness of Chopard that its pieces can speak to the same level of luxury this brand has stood for since its inception, while still feeling entirely at home in a contemporary context.
Available locally from Partridge Jewellers, Chopard is a mainstay for any lover of jewellery or arbiter of luxury. And whether Julia Roberts' new role has inspired the desire for a watch upgrade, or you would simply like to experience the irresistible energy of Chopard for yourself, we highly recommend a trip into Partridge, where we promise you'll fall in love with the simple, enduring elegance of this historic brand.