Videris is the purposeful new local underwear brand founded by leading lingerie designer Chloé Julian, whose impressive credentials include roles as the head designer for Agent Provocateur, Stella McCartney, and Vice President of Design for Savage x Fenty. With a name meaning "you are seen" in Latin, Videris centres on consciously, ethically and sustainably-designed intimates that utilise colour psychology to encourage its wearers to evoke a moment of intent in their day.
What were the main things you wanted to perfect with Videris? Despite having worked for years as a lingerie designer, I looked in my drawers one day and realised I didn't have anything I actually wanted to wear. There's this historical mentality that we need a wire to give us support, but I don't find it comfortable. So, it was important to create a product that people felt did give them similar support to a wire but was actually comfortable, allowing the breasts to fluctuate throughout their cycle and the day.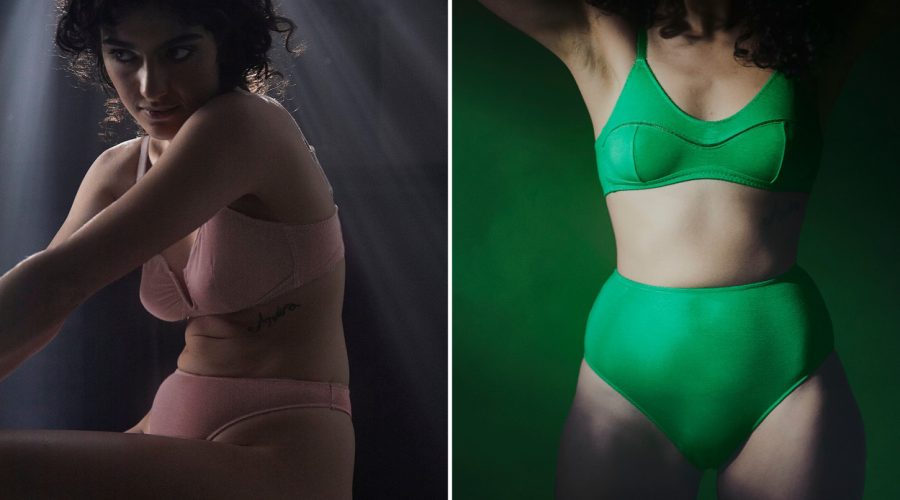 Tell us about the colour psychology aspect? It started with a friend telling me to wear purple to tap into my instincts when I was working with a lot of big personalities, and from there I started researching colour as a powerful mental tool. It's used a lot in marketing, advertising and food, so why not utilise it for good in fashion? Colours are made up of energy and light, and contain differences in wavelengths, and so they can affect your energy and mood. Each Videris colour is intended to help the wearer evoke a different intent or emotion, so they can have a moment checking in with themselves that's just for them — even if they're wearing all black on the outside.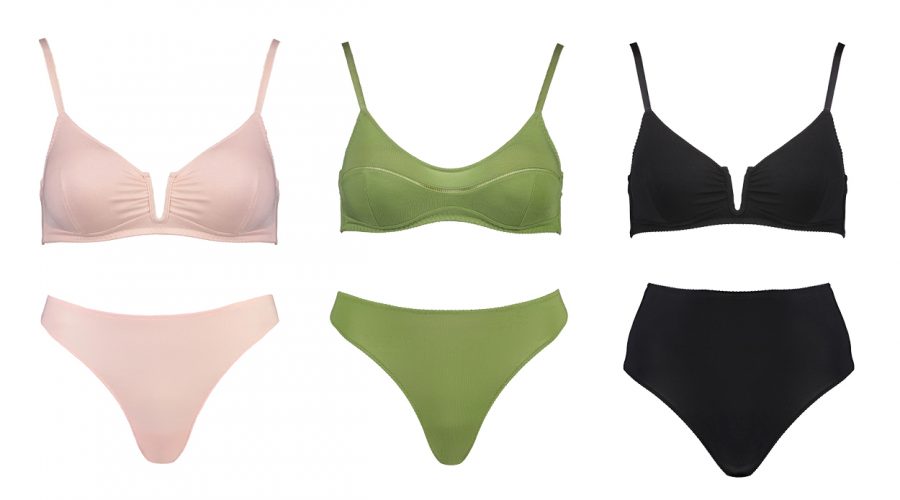 What materials are used in the Videris range? Environmental considerations are very important to me, so for this reason I eschewed the use of lace as most lace fabrics are derived from plastic. Each Videris item is exclusively made from Tencel, a breathable, natural fibre made using sustainably-sourced wood pulp. It's ultra-soft to the touch, making it super comfortable to wear, is long-wearing and more sustainable than cotton. Every part of our process is also OEKO-TEX® certified, which means every piece of material or trim we use is free from potentially harmful substances like toxic dyes, which I think is vital given these pieces sit so close to our skin.
Ethical considerations are also very important to you — how have you incorporated these into the manufacturing process? I'm very proud to be working with our manufacturing partner in Sri Lanka, a company that shares our commitment to ethical and sustainable production processes. Regular check-ins ensure they're still upholding our standards, which include no night shifts so staff can maintain a good work/life balance, and wider community contributions.