Few brands capture the imagination of global 'It' girls like Celine. From its storied history to its renowned designer tenures to the way it evokes that effortlessly chic French style, Celine is the brand on everyone's lips. Now, Celine has landed exclusively at Faradays (to shop in-store only) with its sought-after womenswear collection available to us here for the first time, alongside coveted bags, accessories and more.
When Hedi Slimane took the reins of Celine as its creative, artistic and image director, the historic brand was riding high on the legacy of his predecessor, the inimitable Phoebe Philo. Philo's cult-followed contemporary womenswear balanced sleek, feminine silhouettes with wearable functionality in a way that really hadn't been done before, and had crowned Celine the darling of fashion week, season after season.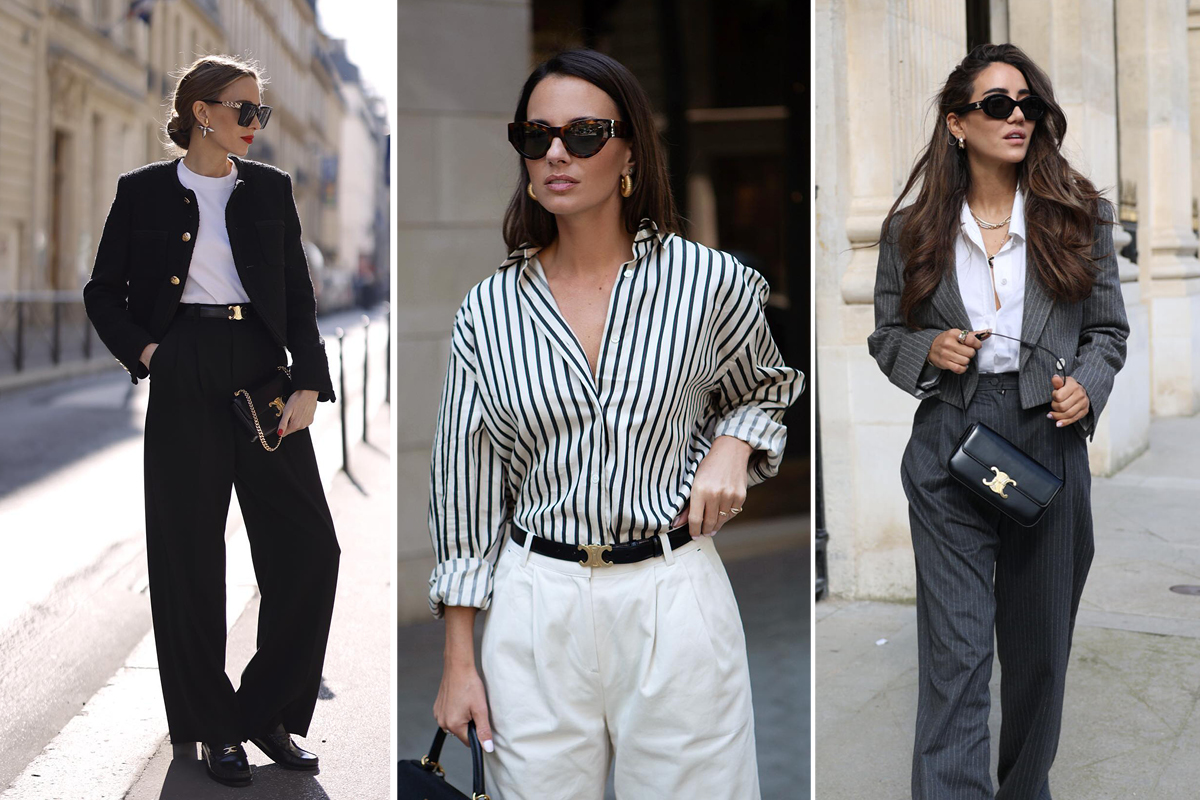 But Slimane, being something of an iconoclast, kicked off his tenure at the brand with a bold reimagining. First, he returned the brand's logo to a slightly modernised version of its original 1960s form by axing the accent. And he added menswear to the line-up, which was music to the ears of those who had followed Slimane's pioneering career (from Yves Saint Laurent to Dior Homme, where the 'Slimane Silhouette' was born). His vision for Celine was androgynous and distinctly rock 'n' roll, but it was also a return to the brand's origins and an indication of the understated elegance and timelessness that would sit at the heart of every collection. It is the execution of this vision that has, over the last few years, seen Celine grow so exponentially.
Slimane also (crucially) introduced two new bags that quickly ascended to house icon status — the Celine Triomphe (characterised by its insignia that looks like a double 'C' but that is actually taken from the chain that surrounds the Arc de Triomphe in Paris) and The 16 Bag, named after Celine's Paris headquarters. Quickly canonised as bona fide 'It' pieces, each design saw Slimane temper chic, Parisian timelessness with just the right amount of distinctive branding, allowing anyone who carried them to feel as though they were part of an exclusive club — or, like one of the cool kids (a demographic over which Slimane has long presided).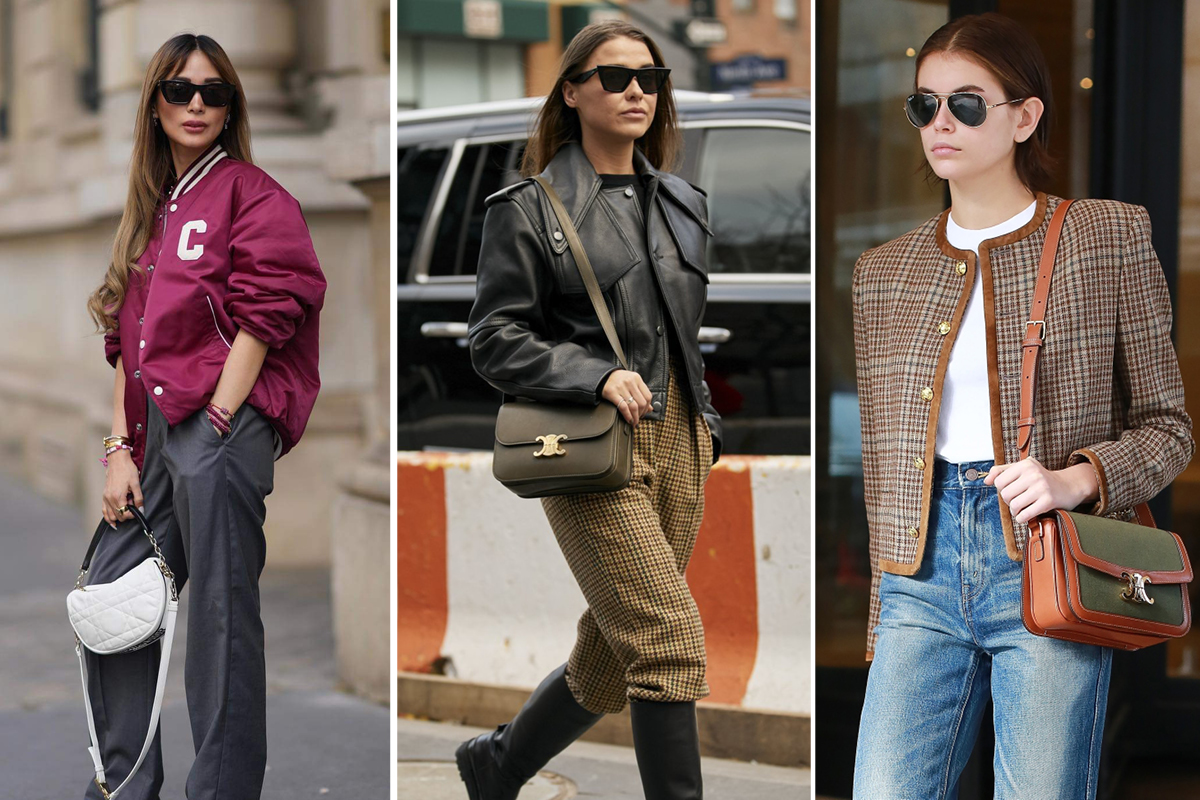 Slimane's initial changes at Celine ruffled feathers and drew criticism from those who saw his vision as a regression for the brand, but in time, his bold moves paid off. Now, Celine is more popular than ever, with its sales after Slimane's recent AW23 show at The Wiltern Theatre in Los Angeles demonstrating how the brand has more than tripled its revenue since the designer took over (recently surpassing the two billion-Euro mark). And while Celine is certainly the brand of the moment, the clever ways in which its growth has been guided by Slimane has seen it retain and even evolve its luxury cachet.
Now, for the first time ever, Celine's full womenswear offering of handbags, small leather goods, accessories, shoes and ready to wear will be available in New Zealand, exclusively from Faradays. It is a coup for the luxury, Parnell-based department store, who is adding Celine to an already-impressive stable of brands, including other LVMH favourites Loewe and Givenchy, as well as Alaïa, Gianvito Rossi and Alexandre Vauthier.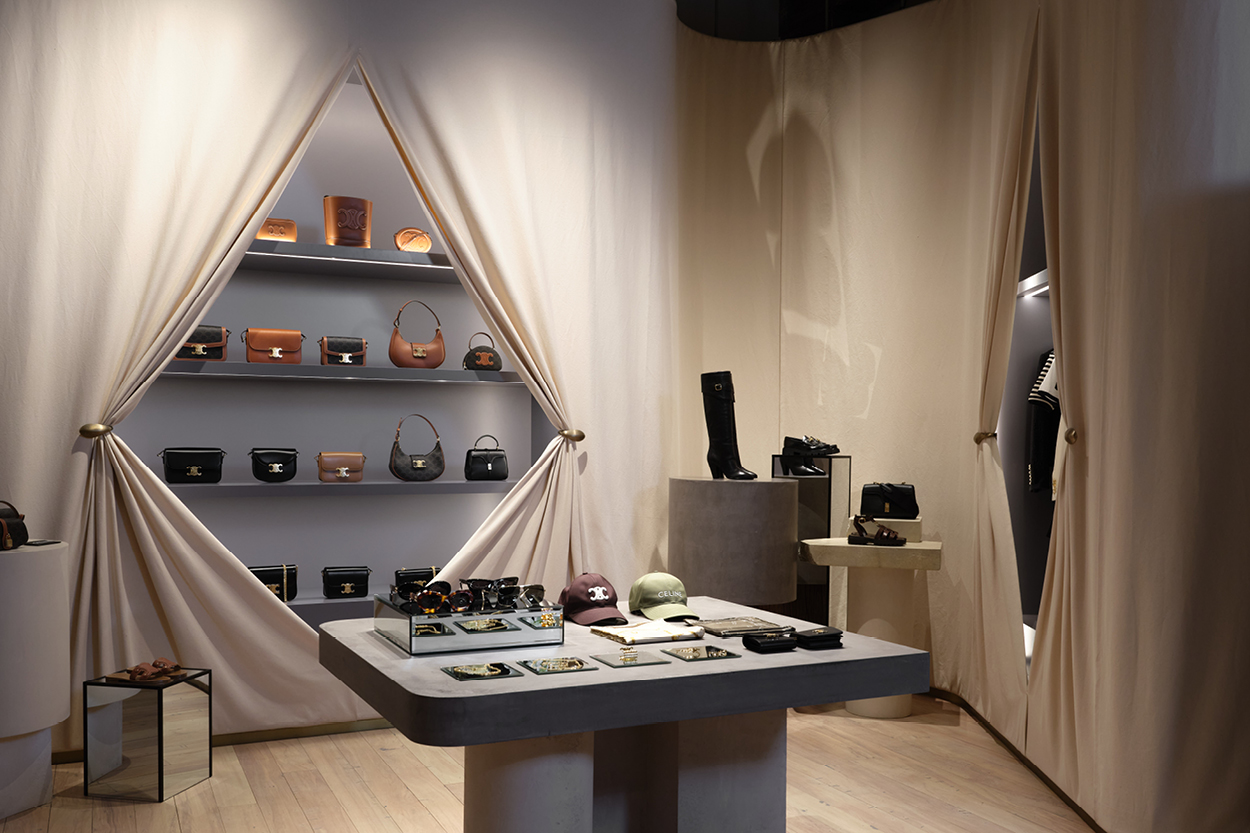 The first buy will comprise womenswear pieces from Celine's aforementioned AW23 collection Age of Indieness, shown at The Wiltern. There, Slimane paid homage to the indie movement of the early aughts, announcing its timely revival by melding his recognisable, glam-rock aesthetic with an effortlessly youthful but meticulously crafted vibe. It was indie-sleaze meets Celine heritage meets high-octane, 70s, LA glamour, all wrapped up with Slimane's signature, nonchalant excellence. And as much as it was nostalgia (from the skinny jeans to the low-slung belts and layered waistcoats), it was also decidedly grounded in the now, marrying the kind of low-maintenance elegance we expect from the French with the kind of unapologetic luxury we associate with Los Angeles. Ultimately, it offered a contemporary uniform for cool girls who can throw on anything, and built on the brand's already-significant reputation.
For Faradays' Creative Director, Constance von Dadelszen, being the first in the country to offer Celine ready-to-wear is the realisation of a long-held dream. "As a lover of Celine from a young age, I was familiar with the backstory of the house and then became a customer during the famed Phoebe Philo era," she explains. "There was a huge emphasis on our physical space when Celine was scoping Faradays as a potential partner, and we feel very humbled to have made the cut," she says, crediting her store's multi-award-winning, architecturally-stunning fit-out as part of the reason why Celine saw Faradays as the perfect home for the brand's precious ready-to-wear. If you ask von Dadelszen, Slimane's takeover has been a triumph for Celine, his unpretentious take on luxury ironically making his pieces more sought-after on the high-end market than ever. "Celine has incredibly strong iconography that hasn't been thoroughly explored stylistically in the decades before Hedi arrived," she tells me. "He has such a strength in this area… he takes elements from a brand's archives, reimagines them and makes them deeply desirable."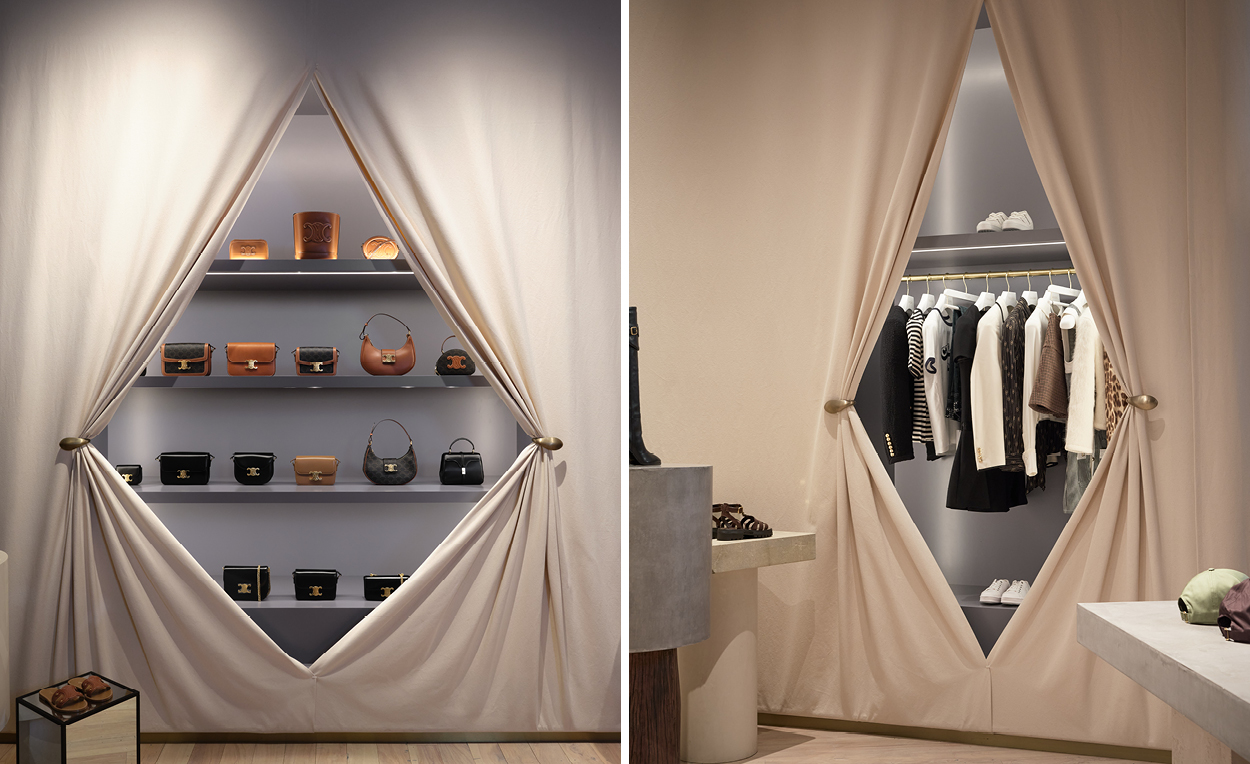 Having just landed at Faradays, von Dadelszen's first Celine buy was about marrying the brand's core, signature styles with a few surprises. "Clients will find a wide range in store," she explains, "from casual T-shirts, caps and sneakers through to fine evening attire."
"Even though it's a fashion house that brings out multiple collections a year, nothing is overly 'trendy'", von Dadelszen continues. "You'll buy a piece of Celine and you'll wear it, rather than it wearing you, and you'll notice yourself returning to it season after season, year after year. The logos whisper, rather than roar, which is hard to achieve in the luxury industry, and the quality is deserving of the price tag."
Shop Our Editor's Picks
---