Proving that even the most classic pieces can benefit from a timely reimagining, Cartier has unveiled a new Love bracelet, this time in a beautiful, brushed finish. This latest addition to the brand's cherished Love collection puts a new twist on an enduring emblem of love, commitment and unity — a piece whose prestige transcends generations, dating back to its inception in 1969.
Standing apart from Cartier's other Love bracelets, this one boasts a resplendent brushed finish that emphasises its potential as a statement piece; perfect when worn on its own but even more appealing when stacked with others of its kind. Beyond being a striking aesthetic adornment, Cartier's new Love bracelet also carries profound symbolism. In fact, its brushed finish pays homage to the notion that love's journey isn't always smooth, mirrored in the bracelet's occasional imperfections. Love, like the precious metal that represents it here, can withstand many challenges and still remain eternal.
Of course, Cartier's newest Love bracelet still features the style's unique locking mechanism, a symbol of the eternal commitment shared between two souls. Since it was first designed, the Love bracelet has represented a sacred covenant, its clasp calling for mutual trust and love to secure its place on the wrist.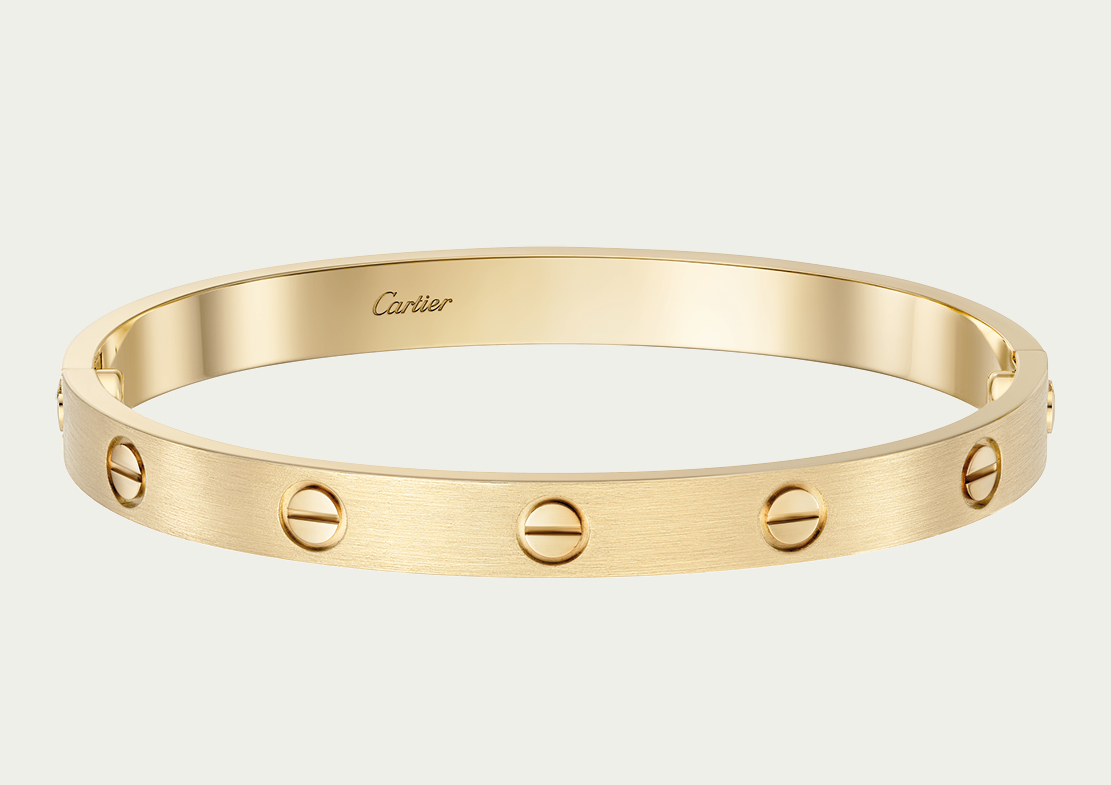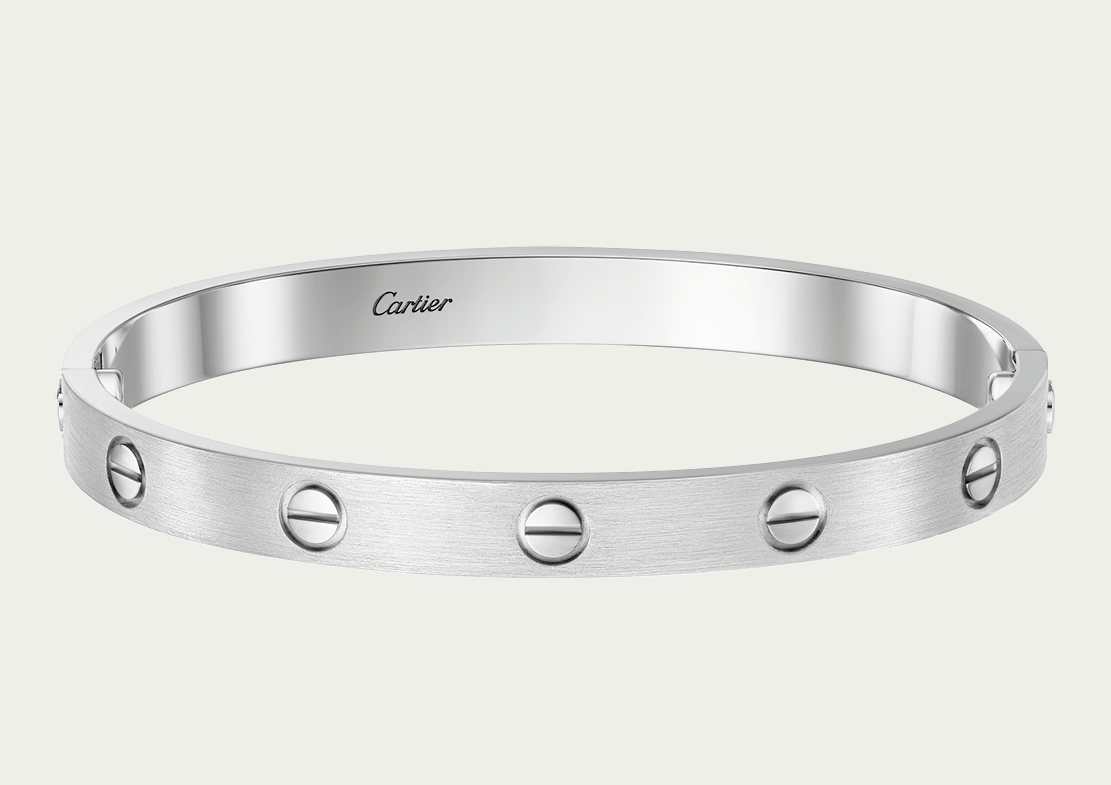 In an era of fickle trends, the Cartier Love bracelet is forever, reminding us all that love, like classic jewellery, is timeless. So, as we embrace this latest, exquisite addition to the Love collection, remember that we are not simply adorning a bracelet; we are wearing a piece of history and a symbol of love's indomitable legacy.