You don't have to consider yourself a fashion lover to ascribe meaning to clothing and accessories worn during special times in your life. What we wear for memorable occasions — whether pre-planned or not — becomes imbued with sentiment, and evolves into so much more than just an interchangeable outfit. A touchstone, a symbol of a particular time can then become a lucky talisman, worn to evoke that same feeling of happiness, confidence or even love.
It is buoyed by this philosophy that Gucci's Beloved Lines celebrate the House's most iconic bags — Gucci Horsebit 1955, Dionysus, GG Marmont and The Jackie 1961. Gucci Beloved speaks to a favourite accessory that is an unwavering source of pride and admiration for its owner, perhaps having accompanied them on a first date with someone who became a life partner, been carried to the party of the year or worn to an important interview.
Each bag is a star in its own right, however, this doesn't stop them from being the perfect, versatile partner for every day — elevating even the most simple ensemble to greater heights.
In celebration of the Beloved lines, Australian creative Yan Yan Chan has directed a video which places each bag as the protagonist of each frame. To enrich her interpretation, Yan extracts outtakes of the video to write hand written love letters.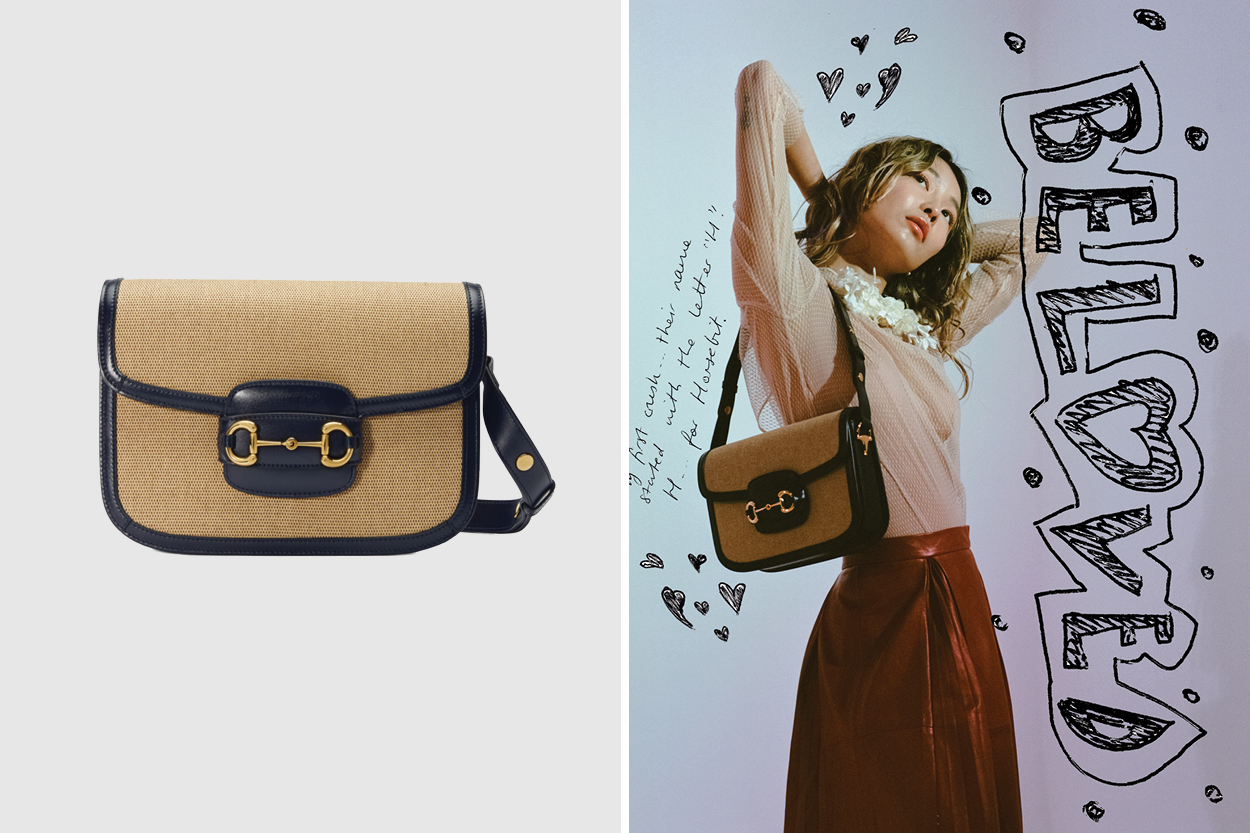 "My first crush… their name started with the letter 'H'", she writes, "H… for Horsebit".
The Gucci Horsebit 1955, distinguished by a double ring and bar, encapsulates the House's rich equestrian heritage, with Creative Director Alessandro Michele harnessing his quintessential ability to connect archival elements with contemporary details to create a timeless accessory.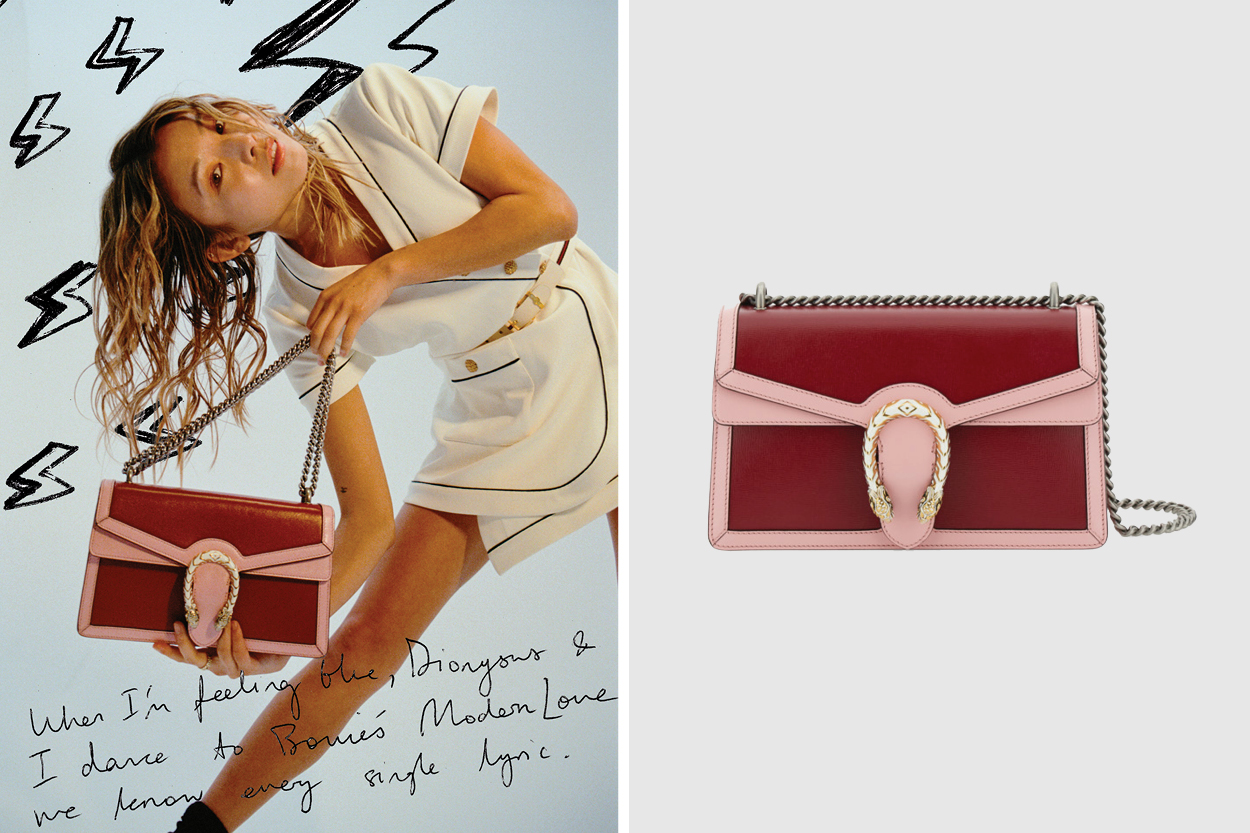 "When I'm feeling blue, Dionysus & I dance to Bowie's Modern Love. We know every single lyric."
The Dionysus lies at the heart of the Gucci Beloved Lines; featuring two tiger heads shaped in the form of a spur, it debuted at the women's Autumn/Winter 2015 fashion show (Michele's first presentation for the House) and embodies the Creative Director's vision of products that are uniquely expressive of their time.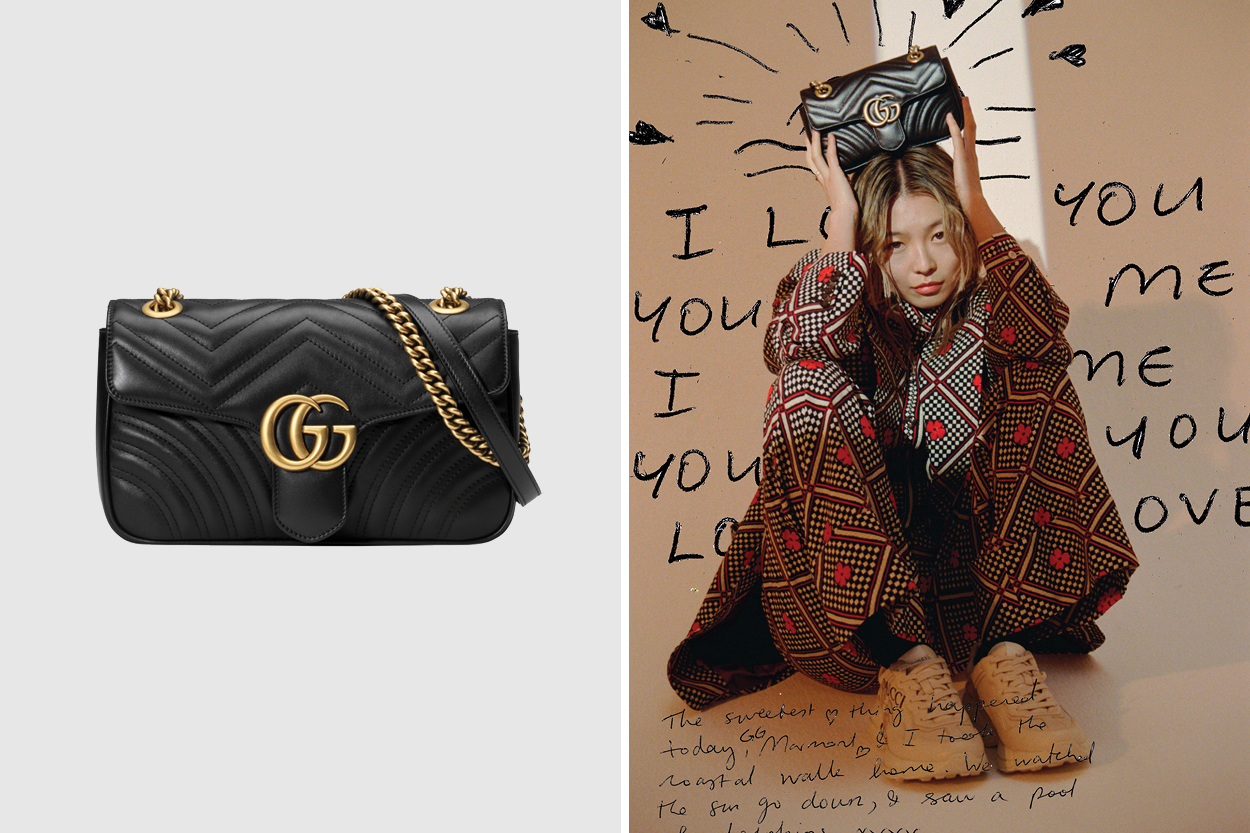 Chan writes: "The sweetest thing happened today, GG Marmont and I took the coastal walk home. We watched the sun go down and saw a pod of dolphins."
Defined by its double G (inspired by the 70s-era initials of the House), the GG Marmont had its hardware updated to a three-dimensional iteration by Michele. With its softly structured shape, it is instantly recognisable yet versatile.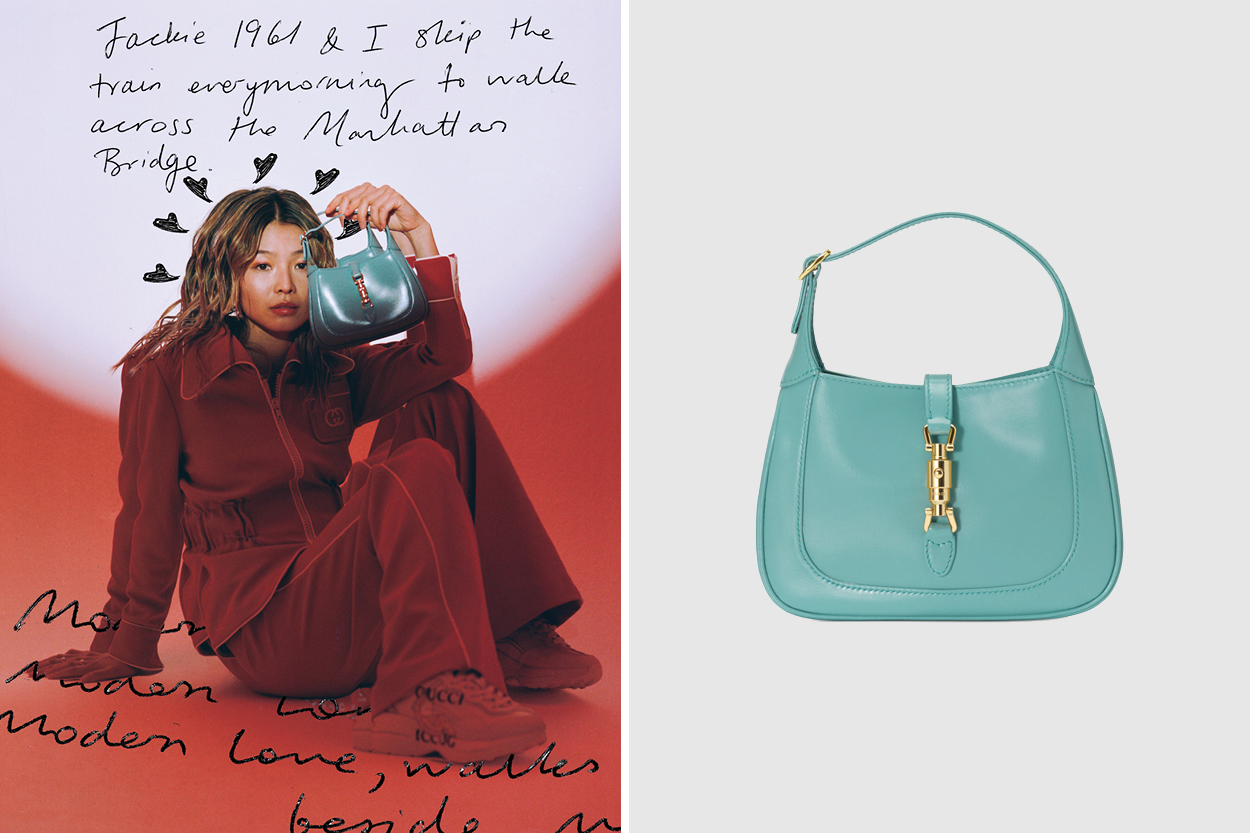 "Jackie 1961 and I skip the train every morning to walk across the Manhattan bridge."
The iconic Jackie 1961, known for its curved half-moon shape and signature piston closure, has remained in the spotlight for multiple eras and with good reason. Timeless and elegant, contemporary yet with a vintage spirit, it is an eternal classic.
Discover the Gucci Beloved Collection here.